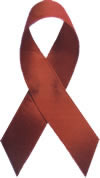 Scotiabank AIDS Walk for Life 2010: Don't Just Stand There! Walk and Support the More Than 65,000 Canadians Overcoming the Obstacles of HIV/AIDS
OTTAWA, September 10, 2010 - After 25 years of walking, we are still walking strong with this year's Scotiabank AIDS Walk for Life. We have come long way, but there is still a long road ahead.
The Scotiabank AIDS Walk for Life will take place in more than 40 communities across Canada during the week of September 11-19, 2010. So don't just stand there - come out and support the more than 65,000 Canadians living with HIV/AIDS as they tackle the obstacles of HIV.
Monique Doolittle-Romas, Executive Director for the Canadian AIDS Society admits, "The HIV epidemic in Canada has evolved dramatically since the early days and we have made many advances. Nonetheless, it's still an anniversary we'd rather not be commemorating. People are living longer lives and the urgency that once surrounded HIV is no longer present, but HIV still poses significant challenges to individuals and communities, and prevention is still critical. That's why, as much as ever, we encourage Canadians to support the Scotiabank AIDS Walk for Life in communities across the nation."
There are many obstacles to overcome when you are diagnosed with HIV/AIDS including facing HIV stigma, the subsequent loss of relationships with family or friends, job loss or serious illness. Despite the advances in treatment, there is still no cure.
"We are very proud to be the title sponsor of the Scotiabank AIDS Walk for Life and to extend our sponsorship through 2012. We believe this is an important event for all Canadians," said Alberta Cefis, Executive Vice-President & Head, Global Transaction Banking, Scotiabank. "As long as there is no cure for HIV and AIDS, people in our communities - women, youth, children, men, and their families -- face the challenges of this unforgiving disease every day. By coming together to raise awareness and funds, we can help shape a better future."
Please join us in tackling the obstacles facing those living with HIV/AIDS by registering for your local Scotiabank AIDS Walk for Life, sponsoring a participant or a team, volunteering or making a donation. To find a Walk in your community, visit: www.aidswalkforlife.ca.
Scotiabank AIDS Walk for Life

The Scotiabank AIDS Walk for Life is a project of the Canadian AIDS Society in partnership with the British Columbia Persons with AIDS Society, the AIDS Committee of Toronto, and community-based AIDS organizations across Canada. During the national week-long event, cities and communities from across the country host Walks to raise funds for local services and programming and to raise awareness about HIV/AIDS. As Canada's most important HIV/AIDS awareness and fundraising event, the Scotiabank AIDS Walk for Life has now raised over $30 million for community-based HIV/AIDS service organizations since 1996 and has attracted well over half a million participants. Scotiabank continues its multi-year commitment as title sponsor for the AIDS Walk, playing a key role in expanding its promotional and fundraising capacity.
| | |
| --- | --- |
| National Sponsors | |
| | |
| Title: | Scotiabank |
| Platinum: | Santa Margherita |
| Gold: | Gilead |
| Silver: | ViiV Healthcare in partnership with Shire |
| Bronze: | Bristol-Myers Squibb |
| Official Courier: | Canpar |
| Media Partners: | Cineplex Entertainment, Empire Theatres, Maclean's Magazine, Marketwire, Outlooks Magazine, Rainbow Cinemas |
-30-
For more information, please contact:

Tricia Diduch, Communications Consultant
Canadian AIDS Society
190 O'Connor Street, Suite 800
Ottawa, ON K2P 2R3

Tel: 613.230.3580 (130)
Cell: 613.875.3580
E-mail: triciad@cdnaids.ca