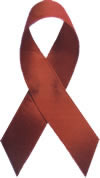 ELTON JOHN AIDS FOUNDATION RAISES $5.25 Million FOR THE FIGHT AGAINST HIV/AIDS AT 20TH ANNUAL ACADEMY AWARDS VIEWING PARTY SPONSORED BY CHOPARD, NEURO AND WELLS FARGO
LOS ANGELES, February 27, 2012 - The 20th annual Elton John AIDS Foundation Academy Awards Viewing Party hosted by Sir Elton John and David Furnish raised $5.25 million for the fight against HIV/AIDS. The gala, which took place on Sunday, February 26, at West Hollywood Park in Los Angeles, was co-sponsored by Chopard, Neuro, and Wells Fargo; American Airlines serves as the Foundation's official sponsoring airline. Attendees included Academy Award winning Best Actor Jean Dujardin, Steven Tyler, Gwen Stefani, with her band No Doubt, Quincy Jones, Heidi Klum, Katy Perry, Kim & Kourtney Kardashian, Aziz Ansari, Anna Paquin & Stephen Moyer, Neil Patrick Harris, Dave Grohl, Smokey Robinson, Matthew Morrison, Chace Crawford, Ian Somerhalder & Nina Dobrev, Adam Lambert, Marisa Miller, Alessandra Ambrosio, Whoopi Goldberg, Vanessa Hudgens, Ashley Tisdale, Jessica Lowndes, Mischa Barton, Billie Jean King, Brooklyn Decker, Chris Colfer, Colton Haynes, Darren Criss, Dianna Argon & Sebastian Stan, Dita von Teese, Jessalyn Gilsig, Jesse Tyler Ferguson, Karolina Kurkova, Kyle MacLachlan, Liam Hemsworth, Lorraine Bracco, Ted Danson & Mary Steenburgen, Mehcad Brooks, Mena Suvari, Michelle Rodriguez, Miley Cyrus, Natasha Henstridge, Natasha Bedingfield, Paul Stanley, Paz Vega, Petra Nemcova, Ryan Kwanten, Joel McHale, Taye Diggs & Idina Menzel, Paul Wesley, Torrey DeVitto, Michael B. Jordan, Rebecca De Costa, Sandra Lee, Kat Graham, Sarah Hyland, Sky Ferreira, Anika Noni Rose, Gina Carano, Kelly Osbourne and Ziyi Zhang.
Guests arrived at the Academy Awards Viewing Party for cocktails followed by a gala dinner and viewing of the 84th Academy Awards® telecast. This year, Chef Cat Cora, the first and only female Iron Chef on The Food Network's "Iron Chef America," prepared an exquisite 5-course meal for guests that included sesame encrusted lamb meatballs with harissa yogurt, sauteed sea bass with lemon couscous and piquillo pepper saffron sauce, and chocolate budino with whipped cream and fresh berries.
The dinner was followed by a lively auction. Auction items included a tennis lesson with 10 time Grand Slam Champion Rafael Nadal that sold for $190,000 twice; an in-home cooking class for up to ten people with Chef Cat Cora which sold for $100,000 to Steve Tisch, owner of the NFL champion New York Giants; the opportunity to join Elton John and David Furnish at the Vanity Fair Oscar Party that sold for $230,000 and a surprise auction lot - a bite from "Vampire Diaries" stars Nina Dobrev and Ian Somerholder, set visit to the show and lunch with Elton John and David Furnish went for $80,000. Following the auction, Foster the People took the stage to perform several songs including their hits "Pumped Up Kicks", "Helena Beat" and "Don't Stop (Color on the Walls)" much to the crowd's delight.
2012 marks the 31st year since HIV/AIDS was first observed by physicians in American patients, and while tremendous strides have been made in our understanding of this terrible disease, there is still a lot of work that needs to be done. In 1993 Sir Elton John pledged to the Hollywood community that he would hold this event every year until a cure for HIV/AIDS had been found. Nearly 20 years later, the Hollywood community is still standing with Sir Elton John, showing their support for the Foundation and this worthy cause.
###
ELTON JOHN AIDS FOUNDATION - The Elton John AIDS Foundation (EJAF) was established as a nonprofit organization in the United States in 1992 and as a registered charity in the United Kingdom in 1993 by Sir Elton John. Together, both entities have raised more than $225 million for worthy programs in 55 countries around the globe since inception. Today, the Foundation is one of the world's leading nonprofit HIV/AIDS organizations supporting innovative HIV prevention programs, efforts to eliminate stigma and discrimination associated with HIV/AIDS, and direct care and support services for people living with HIV/AIDS. The U.S. organization's current grant-making priorities target HIV prevention programs throughout the United States, the Americas, and the Caribbean; HIV prevention and care services for highly marginalized and vulnerable populations; and HIV/AIDS prevention education and the promotion of sexual health for adolescents. For more information, please visit www.ejaf.org .
CHOPARD - Founded in 1860, the House of Chopard is represented around the world through 1,600 points of sale and over 130 boutiques. Owned and headed by the Scheufele family since 1963, Chopard currently operates three production sites - Geneva and Fleurier in Switzerland, and Pforzheim in Germany - and employs 1,900 people worldwide. This Scheufele family is profoundly dedicated to core values of independence, innovation, creativity, quality, knowledge preservation and social commitment. A privileged partner of the cinema and closely involved with the world of classic car races, Chopard has built its reputation on iconic lines such as "Happy Diamonds" and "Mille Miglia." In the past twenty years, Chopard has further developed its expertise in Haute Horlogerie and Haute Joaillerie. Every year, around 75,000 jewelry creations and 75,000 watches emerge from the company's workshops, each crafted in-house by gifted artisans. Caroline Scheufele, Co-President of Chopard has supported the Elton John Aids Foundation for 12 years with a collection of watches benefiting the foundation as well as a partnership with the Annual EJAF Oscar Party and EJAF White Tie and Tiara Wall. For more information, please visit: www.chopard.com
NEURO DRINKS - NEURO - Neuro delivers a system of drinks developed to upgrade your life. Each drink is formulated by leading experts in the areas of nutrition & food science, neurocognitive research, and clinical nutrition, to include a blend of essential vitamins, minerals, amino acids and proprietary dietary ingredients to enhance specific aspects of our lives: When we need to push the limit, NeuroPassion; When we're mentally foggy, NeuroSonic; When we're tossing and turning, NeuroSleep; When the clouds take over, NeuroSun; When our thirst can't be quenched, NeuroAqua; When we're stressed, NeuroBliss; When we sweat it all out, NeuroSport; When we slack on our diets, NeuroTrim. Neuro is the convergence of true function and flavor that creates an operating system for life optimizing everything from brainpower to willpower. To satisfy your thirst for perfection, Neuro is available at premium retailers nationwide and in the United Kingdom. For more information please visit www.drinkneuro.com .
WELLS FARGO - Wells Fargo & Company (NYSE: WFC) is a nationwide, diversified, community-based financial services company with $1.3 trillion in assets. Founded in 1852 and headquartered in San Francisco, Wells Fargo provides banking, insurance, investments, mortgage, and consumer and commercial finance through more than 9,000 stores, 12,000 ATMs, the Internet (wellsfargo.com and wachovia.com), and other distribution channels across North America and internationally. We want to help all of our customers succeed financially and create long-term economic growth and quality of life for everyone in our communities. In 2011, the Company invested $213 million in grants in 19,000 nonprofits, and team members contributed more than 1.3 million volunteer hours around the country. For more information, please visit: www.wellsfargo.com/about/csr
AMERICAN AIRLINES - American Airlines, American Eagle and the AmericanConnection® carrier serve 260 airports in more than 50 countries and territories with, on average, more than 3,300 daily flights. The combined network fleet numbers more than 900 aircraft. American's award-winning website, AA.com®, provides users with easy access to check and book fares, plus personalized news, information and travel offers. American Airlines is a founding member of the oneworld® alliance, which brings together some of the best and biggest names in the airline business, enabling them to offer their customers more services and benefits than any airline can provide on its own. Together, its members and members-elect serve more than 900 destinations with more than 10,000 daily flights to 149 countries and territories. American Airlines, Inc. and American Eagle Airlines, Inc. are subsidiaries of AMR Corporation. AmericanAirlines, American Eagle, AmericanConnection, AA.com, and AAdvantage are trademarks of American Airlines, Inc. (NYSE: AMR).
American Airlines is the official sponsoring airline of the Elton John AIDS Foundation.
Contact: Christina Lee
ROGERS & COWAN
310-854-8163
chlee@rogersandcowan.com
"Reproduced with permission - ELTON JOHN AIDS FOUNDATION"
ELTON JOHN AIDS FOUNDATION