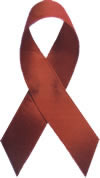 SISTERLOVE, INCORPORATED RECEIVES SUPPORT FROM THE MAC AIDS FUND TO REDUCE RATES OF HIV INFECTION AMONG AFRICAN AMERICAN WOMEN AS PART OF A $5 MILLION GRANT MAKING INITIATIVE
March 15, 2011 -Atlanta, Georgia - SisterLove, Incorporated today announced that it is the recipient of a $125,000 grant from the M.A.C AIDS Fund (MAF). The award is part of a $5 million USD grants initiative recently announced by the M.A.C AIDS Fund as part of the 2011 VIVA GLAM campaign led by spokesperson Lady Gaga. The new VIVA GLAM campaign encourages everyone to take control of the HIV/AIDS risk in their lives by using condoms, getting regularly tested, accessing early care and treatment, and advocating for better services and increased resources dedicated to decreasing rates of infection. The grants initiative focuses on populations at highest risk of infection, including women and girls and men who have sex with men (MSM). The initiative aims to support programs that address the social determinants, including stigma, violence, racism, homophobia, and poverty, and community barriers that increase the risk of infection among MSM and women. The goal of the initiative is to improve and expand access to prevention and testing programs as well as care and services.
SisterLove will use the funding to support the 20/20 Leading Women's Society Initiative, a program developed to provide resources, training, education, mentoring and support to HIV positive women through a variety of services designed to increase participants' leadership capacity and to engage them in community representation, policy & advocacy, and social change. Activities associated with the project will include two integrated training institutes for HIV+ women in the Southern region; facilitated trainings and mentoring through meetings, teleconferences and site visits; and the development of communications materials including campaigns, blogs, policy papers, case studies/personal stories, and video/audio diaries.
"This funding opportunity demonstrates the critical need for powerful partnerships between community and private business organizations.", says Dazon Dixon Diallo, Executive Director of SisterLove, Incorporated. "The leadership role that M.A.C AIDS Fund has taken in giving resources directly to the fight against AIDS in women's lives should be a catalyst for other companies to join this movement. SisterLove is thrilled to receive this support that helps us to strengthen our work with women leaders who are living with HIV, and to change the face of leadership in the HIV epidemic in the U.S."
"If we are serious about reducing rates of HIV infection, we have to commit resources to addressing the epidemic among young MSM and women. The diverse organizations we are supporting are delivering services and programs that will play an important role in increasing testing and access to care and services and mitigating the societal factors in their communities like stigma, violence and discrimination that contribute to the alarmingly high rates of HIV infection among MSM and women . It is truly a privilege to support organizations on the front lines who are taking us one step closer to ending this epidemic." Nancy Mahon, Global Executive Director, M.A.C AIDS Fund, Senior Vice President, M.A.C Cosmetics.
"I am incredibly passionate about this campaign and strongly believe the M.A.C AIDS Fund has the power to create a global movement not only to combat HIV/AIDS but also to encourage men and women everywhere to protect themselves. I feel honored to be part of such an important cause. My new VIVA GLAM lipsticks are intended to be a reminder to people to live passionately, but do it safely. Be your own biggest fan and protect yourself." Lady Gaga, M.A.C VIVA GLAM Spokesperson.
###
ABOUT SISTERLOVE, INCORPORATED
SisterLove, Inc. (SLI), founded in 1989, is the oldest and largest nonprofit in the State of Georgia dedicated specifically to the education, prevention, support and advocacy needs of women affected/infected with HIV/AIDS. We are on a mission to eradicate the adverse impact of HIV/AIDS and other reproductive health challenges upon women and their families through education, prevention, support and human rights advocacy in the United States and around the world. For more information please visit www.sisterlove.org.
ABOUT THE M•A•C AIDS FUND
The M•A•C AIDS Fund, the heart and soul of M•A•C Cosmetics, was established in 1994 to support men, women and children affected by HIV/AIDS globally. MAF is a pioneer in HIV/AIDS funding, providing financial support to organizations working with underserved regions and populations. As the largest corporate non-pharmaceutical giver in the arena, MAF is committed to addressing the link between poverty and HIV/AIDS by supporting diverse organizations around the world that provide a wide range of services to people living with HIV/AIDS. To date, MAF has raised $202 million (U.S) exclusively through the sale of M•A•C's VIVA GLAM Lipstick and Lipglass donating 100 percent of the sale price to fight HIV/AIDS. For more information visit www.macaidsfund.org.
CONTACT:

Tiffany Pennick, MPH
SisterLove, Inc
Phone: (404) 505 - 7777
Fax: (404) 505 - 0031
3709 Bakers Ferry Road SW
Atlanta, Georgia 30331
www.sisterlove.org