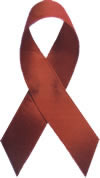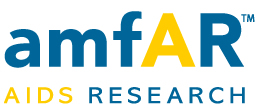 President Bill Clinton, Sharon Stone, Annie Lennox, Harvey Weinstein, Kenneth Cole and Others Gather in Cannes to Support amfAR's Lifesaving AIDS Research Programs
Event presented by Bold Films, the Weinstein Company, and Palisades Tartan, Co-Sponsored by Hewlett-Packard Company, Chopard, and Luxury Limited Edition
Cannes, France, May 22, 2009 - President Bill Clinton, amfAR Global Fundraising Chairman Sharon Stone, Annie Lennox, Harvey Weinstein, amfAR Chairman Kenneth Cole, Marion Cotillard, amfAR CEO Kevin Frost, Danny Glover, Terry Gilliam, Eva Green, Josh Hartnett, Emile Hirsch, Elizabeth Hurley, Joshua Jackson, Diane Kruger, Hayden Panettiere, Robert Pattinson, Robin Wright Penn, amfAR ambassador Michelle Yeoh, Ziyi Zhang, and 50 Cent were among those in attendance at amfAR's Cinema Against AIDS Gala presented during the 62nd Cannes International Film Festival on May 21st. This festival highlight, presented by Bold Films, The Weinstein Company, and Palisades Tartan, and co-sponsored by Hewlett-Packard Company, Chopard, and Luxury Limited Edition, was held in support of amfAR's vital HIV/AIDS research programs.
President Clinton was the evening's honored guest and attended alongside event chairs Sharon Stone, Harvey Weinstein, Carine Roitfeld, Michelle Yeoh, Donatella Versace, Michel Litvak, Vin Roberti, Bruce Weber, and amfAR Chairman Kenneth Cole.
Kenneth Cole thanked the crowd of over 800 for their continued support and honored the work of Nobel laureates and former amfAR grantees, Professor Françoise Barré-Sinoussi and Professor Luc Montagnier. He also introduced President Clinton, stating that "his optimism, his leadership, his tireless determination remind me that we can still believe in a place called Hope."
President Clinton, a longstanding champion in the fight against HIV/AIDS, spoke about the urgent need for research in order to end this pandemic. He also stressed the collective responsibilities human beings have toward one another and praised amfAR for its work throughout the globe.
Other guests who attended the gala, held for the first time at the world famous Hotel du Cap-Eden-Roc in Antibes, France, included Elodie Bouchez, Guillaume Canet, Dean and Dan Caten, Lolita Chammah, Georgina Chapman, Lily Cole, Patrick Demarchelier, Domenico Dolce, Peter Dundas, David Furnish, Eva Herzigova, Stefano Gabbana, James Grey, Paris Hilton, Jelena Jankovic, Rinko Kikouchi, Noémie Lenoir, Michel Litvak, Svetlana Metkina, Margherita Missoni, Anna Mouglalis, Mike Myers, BJ Novak, Natasha Poly, Shu Qi, Damien Rice, Vin Roberti, Renzo Rosso, Carine Roitfeld, Eli Roth, Zoe Saldana, Claudia Schiffer, Vivienne Tam, Dita Von Teese, Lars Von Trier, Verne Troyer, Donatella Versace, Kerry Washington, and Gabriella Wright. The event's lavish décor was conceived by Donatella Versace and included a photography exhibition by Bruce Weber.
Sharon Stone led a heartfelt tribute in memory of late amfAR Board Member Natasha Richardson. Stone's tribute included moving words from Richardson's husband, Liam Neeson, who was unable to attend. "Natasha was so proud to be able to support amfAR," Neeson expressed prior to the gala. "She was a genuinely impassioned and committed advocate and spokesperson. The quest to find a cure for HIV/AIDS goes on. Natasha would want us to not give up the fight." As part of this tribute, Grammy Award-winning musician Annie Lennox gave a performance in Richardson's honor.
In what has become a Cinema Against AIDS tradition, Harvey Weinstein and Sharon Stone, tireless advocates for AIDS research and for amfAR, led the live auction and persuaded other celebrities in the room to join them onstage and encourage those in the audience to pledge their support.
Weinstein convinced "Twilight" heartthrob Robert Pattison to donate a kiss on the cheek to the daughter of the highest bidder. When a bidding war ensued, Pattison generously agreed to offer up two kisses, at a price of 20,000 euros each.
A highlight of the auction was the sale of President Clinton's autographed Alpine Alto Saxophone. This priceless offering sold for 130,000 euros.
Diane Kruger and Joshua Jackson kept guests entertained as they playfully test-drove an extremely limited edition personal transporter by Chanel while Sharon Stone jokingly tried to keep out of harm's way.
Following the heavy interest in the sale of a Bruce Weber portrait of Sean Penn, Kenneth Cole decided to put an additional Weber piece up for bid. This resulted in the sale of two rare pieces for 100,000 euros each.
David Furnish, who initially took the stage with Hayden Panettiere to auction off a Chopard watch co-designed by Sir Elton John and Caroline Gruosi-Scheufele, ended up putting his own watch on the auction block, thereby doubling proceeds of the sale for amfAR.
Other celebrities who participated in the auction included Josh Hartnett, Emile Hirsch, and members of the cast of Quentin Tarantino's "Inglourious Basterds."
The event was followed with an after-party at the Eden Roc sponsored by Luxury Limited Edition and French Vogue.
amfAR recognizes American Airlines for its commitment to the fight against AIDS and its generous support of amfAR's mission.
About amfAR

amfAR, The Foundation for AIDS Research, is one of the world's leading nonprofit organizations dedicated to the support of AIDS research, HIV prevention, treatment education, and the advocacy of sound AIDS-related public policy. Since 1985, amfAR has invested nearly $290 million in its programs and has awarded grants to more than 2,000 research teams worldwide.
Bold Films
Bold Films is an independent film finance, production, and worldwide sales/distribution company dedicated to finding original voices, nurturing the highest quality of craftsmanship, and creating an artistic haven for filmmakers. Bold produces smart, provocative feature films designed to appeal to our global partners and commercial audiences around the world.
The Weinstein Company
The Weinstein Company (TWC) was created by Bob and Harvey Weinstein, the brothers who founded Miramax Films Corporation in 1979. TWC is a multi-media company that officially launched on October 1, 2005. Dimension Films, the genre label that was founded in 1993 by Bob Weinstein, is also included under the TWC banner.
Upcoming films to be released in 2009 by The Weinstein Company and Dimension Films include: Quentin Tarantino's Inglourious Basterds starring Brad Pitt, Mike Meyers, and Diane Kruger; All Good Things starring Ryan Gosling, Kirsten Dunst, and Frank Langella; H2, the sequel to Rob Zombie's 2007 reinvention of the horror classic Halloween; the highly anticipated musical Nine, directed by Rob Marshall and featuring an all-star cast including Daniel Day Lewis, Penélope Cruz, Nicole Kidman, Kate Hudson, Marion Cotillard, Sophia Loren, Judi Dench, and Stacy "Fergie" Ferguson.
Palisades Tartan
In May 2008, Palisades Pictures acquired Tartan Films' U.S. library assets. Two months later, Palisades acquired a majority of Tartan Films UK's 400+ film library assets, bringing the size and magnitude of its library to almost 600 titles, and branded their new division Palisades Tartan. Tartan Films was originally founded in 1984 and is credited with bringing Asian Extreme film to the West as well as some of the most compelling art house films of the last quarter century. Palisades Tartan will continue to expand an already distinctive and provocative slate of films by focusing on quality film acquisitions, thus significantly increasing the size of their overall library in both territories. Palisades Pictures and its parent company, Palisades Media Corp., is a prestigious financier of print and advertising for the independent film market. Together with its affiliate, Palisades Media Asset Fund, Palisades has securitized and financed more than 550 films.
Hewlett Packard Company
HP is redefining the digital entertainment experience with innovative products and unique services that change the way consumers connect, access, and enjoy today's digital lifestyle. As the only company with the digital heritage and global reach to deliver the products, content, unique services, and industry partnerships, HP can help consumers connect at every stage of the digital value chain.
CHOPARD
There are few jewelers in the world whose designs are immediately recognizable. At the forefront of that list is Chopard.

Creativity, exclusivity and excellent quality are the hallmarks of this internationally embraced luxury watch and jewelry house founded by Louis-Ulysse Chopard in 1860. The award-winning Chopard collection can be found adorning celebrities, and the company is known for hosting many luxury and charitable events worldwide. Chopard is the world's last independent and family-owned watch and jewelry company, and takes great pride in creating high-precision timepieces and luxurious jewels that combine imaginative design, sophistication of beauty, and tradition.
Luxury Limited Edition
Luxury Limited Edition by Cynthia Sarkis is an internet platform that creatively links high end members to exceptional products. Luxury Limited Edition by Cynthia Sarkis is the first exclusive site reserved to the biggest international fortunes to whom it offers the key of limited series as well as rare products. One touch and you are projected in the world of the exceptional. Luxury Limited Edition by Cynthia Sarkis in its virtual showroom offers to its members, in all confidentiality according to their taste and choices, a selection of luxurious and exceptional pieces of rare nature.

Contact:
Media Contacts: Bennah Serfaty, Senior Dir. of Communications,
(212) 806-1607,
bennah.serfaty@amfar.org;
Natalie Jacobs, Coordinator, Media Relations,
(212) 806-1694,
natalie.jacobs@amfar.org
"Reproduced with permission - amfAR, The Foundation for AIDS Research"
amfAR, The Foundation for AIDS Research