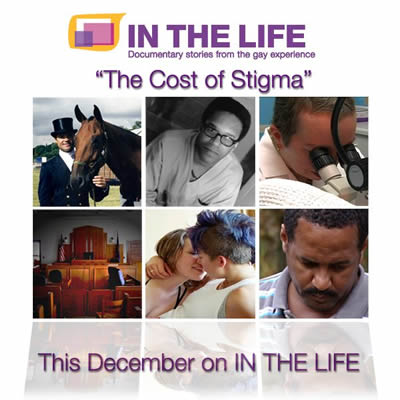 The Cost of Stigma
December 2010
The Cost of Stigma
Stigma is the invisible mark on individuals targeted by fear and misinformation. This month on IN THE LIFE, we look at the power of stigma within our justice system and how the myths and fear that spread with the AIDS epidemic gave rise to laws criminalizing HIV transmission. And we meet researchers who consider stigma a possible key link between bisexuality and poor health.
Legalizing Stigma
More than 30 states have laws criminalizing HIV exposure, transmission or nondisclosure of an individual's HIV status. IN THE LIFE looks at the stigma and misinformation embedded in laws meant to curb the spread of the disease and the human cost among those who are HIV positive.
Bisexuality: The Myths and Medical Truths
It is estimated that there are 8.8 million gay, lesbian and bisexual people in the United States. Researchers have found that bisexual women fare the worst in health when compared with heterosexuals, gay men and lesbians. The state of Massachusetts has taken the lead in looking at this health disparity, and early indications point to systemic stigma and invisibility among bisexual women as its causes.
The Cost of Stigma will air on public television stations nationwide beginning on December 1st. To find out when it airs in your local area, to stream or download it, go to the IN THE LIFE website: www.itlmedia.org . To watch this episode or any other In The Life Media program on your smartphone, text DEBUT to 69866. You've got the power of LGBT media right in your pocket! (Standard messaging rates may apply.)


Produced by In The Life Media, IN THE LIFE is the longest running television show documenting the gay experience. IN THE LIFE is a three-time Emmy Award nominee, a Lambda Legal Liberty Award honoree, and the recipient of the Courage Award from the New York City Gay and Lesbian Anti-Violence Project, the Seigenthaler Award from the National Lesbian and Gay Journalists Association for excellence in network television and a GLAAD Media Award for Outstanding TV Journalism-Newsmagazine.

In The Life Media produces change through innovative media that exposes social injustice by chronicling lesbian, gay, bisexual, and transgender life and providing our audiences with effective ways to advance equality within and beyond our communities.
IN THE LIFE is distributed by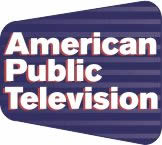 American Public Television (APT) has been a leading distributor of high-quality, top-rated programming to America's public television stations since 1961. In 2009, APT distributed 56 of the top 100 highest-rated public television titles. Among its 300 new program titles per year are prominent documentaries, news and current affairs programs, dramatic series, how-to programs, children's series and classic movies. APT also licenses programs internationally through its APT Worldwide service. In 2006, APT launched Create® - the TV channel featuring the best of public television's lifestyle programming. APT is also a partner in the WORLDT channel expansion project including its web presence at WORLDcompass.org . For more information about APT's programs and services, visit APTonline.org . For more information on Create, visit CreateTV.com .
###

Contact:
ELEANOR MOONIER COMMUNICATIONS COORDINATOR
184 FIFTH AVENUE, 4TH FLOOR | NEW YORK, NY 10010
T: 212.255.6012 EXT 321 | F: 212.255.6097
EMOONIER@ITLMEDIA.ORG | WWW.ITLMEDIA.ORG
"Reproduced with permission - IN THE LIFE "
IN THE LIFE