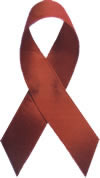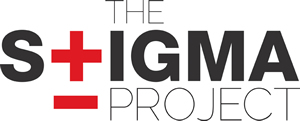 THE STIGMA PROJECT
OUR MISSION
The Stigma Project seeks to eliminate the stigma of HIV/AIDS on a global scale, through awareness, art, provocation, education and by inspiring a spirit of living "HIV Neutral."
OUR VISION
The Stigma Project seeks to create an "HIV Neutral" world, free of judgment, fear, discrimination and alienation by educating both positive and negative individuals from all walks of life about the constantly evolving state of the epidemic. We seek to reduce the HIV infection rate through knowledge, awareness, and effective marketing and advertising. Ultimately we see a future where the world is free of HIV/AIDS.
WHAT IS HIV STIGMA?
HIV stigma refers to the HIV related shame, fear, prejudice, discrimination and guilt that exist in the world at large. It affects the health and well-being of both HIV-positive and HIV-negative individuals.
± Referring to HIV as "AIDS."
± Identifying yourself as "clean" when referring to your HIV status, or combining drug use with your HIV status, often referred to in online personal ads as the acronym, "DDF."
± Dismissing, discriminating, or rejecting another individual who is HIV-positive when they disclose disclose their status.
± Trusting that every sexual partner will be honest in disclosing
their status.
± Perceiving HIV-positive people to be failures, promiscuous, or
that they "deserved" to become infected with HIV.
± Discussing someone's HIV status,
whether it is rumor, factual
without their consent or knowledge.
HOW WILL WE REDUCE STIGMA?
Educational and strategic campaigns involving social media, advertising, and pop culturethese are the primary avenues in which we will tackle stigma. Not in a laboratory. Not in a clinic. But on iPads, televisions, billboards, in magazines, on the web, and on your Facebook. Social virility is a phenomenon that is here to stay. We are seizing this opportunity through our use of contemporary effective graphics and messaging that the world will want to share, wear, like, tweet, post, and toast about.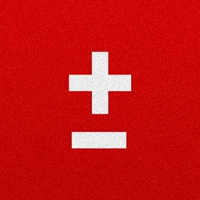 WHAT IS HIV NEUTRAL?
"HIV Neutral" is a state of mind,regardless of your status, in which you are informed and aware of the constantly evolving state of HIV/AIDS. Living a "neutral" lifestyle is being a visible advocate in the fight to end HIV and the stigma that strengthens it. It is putting emphasis on the humanity of all people and not casting judgement because of their status, positive or negative. It is standing up, speaking out and educating others. Simply put, it is being able to make informed decisions about your social and sexual health. Because HIV is now classified as a chronic manageable condition, treatment is now focused on people living full and healthy lives.
To truly live "HIV Neutral," we must begin shifting towards a new way of thinking about HIV/AIDS. Moving away from thoughts full of death and sadness and towards thoughts of life and hope for the future.
OUR TEAM
Chris Richey
Founder & President
Scott McPherson
Founder & Vice President
Michael Eisman
Director of Social Media
###
"Reproduced with permission - THE STIGMA PROJECT"
THE STIGMA PROJECT

For more HIV and AIDS News visit...

Positively Positive - Living with HIV/AIDS:
HIV/AIDS News