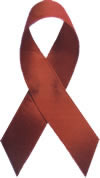 USA TODAY HOLLYWOOD HERO AWARD HONORS ASHLEY JUDD FOR HER WORK WITH GLOBAL HEALTH ORGANIZATION PSI
September 16, 2009 - McLean, Va.- Accomplished film, television and Broadway actress and philanthropist, Ashley Judd will be honored November 10 as the recipient of the fourth annual USA TODAY Hollywood Hero Award being presented by USA TODAY President and Publisher David Hunke. The award recognizes her work as Global Ambassador for YouthAIDS, the education and prevention program of PSI (Population Services International).
Judd will be feted at a private award gala on the evening of November 10 at The Montage Beverly Hills Hotel in Beverly Hills, Calif. Guests will enjoy special celebrity tributes to Ashley Judd, dinner, a silent auction and an exciting live auction, with all proceeds to benefit PSI.
"I am honored to receive the USA TODAY Hollywood Hero Award. I accept it on behalf of the world's poor, vulnerable, and exploited, who in my capacity as global ambassador for YouthAIDS and board member for PSI, I am committed to serving. I am grateful to PSI and its grassroots mission of providing basic health products, services, and the care necessary to empower people to lead healthier lives, which is the basis for all sustainability and is vital for what we are all working toward: stability and peace," said Ashley Judd.
"We are very pleased to present our fourth annual USA TODAY Hollywood Hero award to Ms. Judd. Her work as an ambassador for YouthAIDS is an inspiration to us all and should be celebrated," said USA TODAY President and Publisher David Hunke.
In what has become a USA TODAY signature event, the USA TODAY Hollywood Hero Award is presented annually to an entertainment industry humanitarian who has made remarkable contributions of time and energies with a non-profit organization dedicated to enriching the quality of life for others. The USA TODAY Hollywood Hero Award recipient is unique in that his or her efforts extend far beyond charitable contributions or lending one's celebrity to enhance a cause or concern.
Previous winners of the USA TODAY Hollywood Hero Award have been film and TV producer, entertainment entrepreneur and sports legend Earvin "Magic" Johnson, for his work with the Magic Johnson Foundation in providing HIV/AIDS prevention and health care education to adults and children throughout the minority community; Academy and Golden Globe Award-winning actress/producer Geena Davis, honored for the Geena Davis Institute on Gender in Media in breaking stereotypes and improving gender portrayals in all media produced for children; and United Nation's Medaille d'Excellence award-winning actress/choreographer Zina Bethune and her Infinite Dreams program, which has introduced more than ten thousand physically-challenged children across the country into actively participating in the performing arts.
About Ashley Judd

Since 2002, Judd has served as Global Ambassador for PSI's HIV education and prevention program, YouthAIDS. In 2004, she joined the board of directors of PSI, a leading global health organization with programs targeting malaria, child survival, HIV/AIDS and reproductive health. Working in partnership within the public and private sectors, and harnessing the power of the markets, PSI provides life-saving products, clinical services and behavior change communications that empower the world's most vulnerable populations to lead healthier lives.

Judd has visited PSI programs in Thailand, Cambodia, Madagascar, Kenya, South Africa, Guatemala, Honduras, Nicaragua, El Salvador, India, Rwanda and the Democratic Republic of Congo. Her efforts have been the subject of three award-winning documentaries which have aired in more than 150 countries worldwide.

In her role as board member for PSI, Judd has educated the world about the reality of global poverty and brought solutions to the devastating effects of social injustice and gender inequality and effective solutions on the ground. She worked with legislators on Capitol Hill; addressed the General Assembly of the United Nations on the scourge of human trafficking; testified before the Senate Foreign Relations Committee for the protection of vulnerable women from violence, sexual abuse and HIV; presented to the National Press Club; served as an expert panelist at the Clinton Global Initiative on the issues of safe water and the empowerment of girls in developing countries; and most recently, Judd joined as a champion of United Against Malaria. For more information on PSI, please visit www.psi.org.

Judd also serves on the board of directors for the Defenders of Wildlife and is a leading opponent of strip coal mining in Appalachia.

An accomplished film, television and Broadway actress, Judd has starred in such diverse box-office successes as "Kiss the Girls" and "High Crimes" with Morgan Freeman; Bruce Beresford's "Double Jeopardy;" "Someone Like You" opposite Hugh Jackman; "A Time to Kill" with Samuel L. Jackson; "Heat" with Robert DeNiro and Al Pacino; William Friedkin's "Bug," winner of the Cannes International Press Award in 2007; and "Simon Birch," based on the John Irving best-seller A Prayer for Owen Meaney. She has also been featured as 'Tina Modotti' in the bio-pic "Frida Kahlo" with Salma Hayek; "Divine Secrets of the Ya-Ya Sisterhood;" and as socialite 'Linda Lee Porter' in the MGM musical "De Lovely," for which she earned a Golden Globe nomination. Ms. Judd made her film debut in Victor Nunez' internationally acclaimed "Ruby In Paradise," winning the Independent Spirit Award for Best Actress.

On Broadway, she starred for six months as 'Maggie' in Anthony Page's acclaimed revival of "Cat on a Hot Tin Roof;" and as 'Madge' in the Roundabout Theatre revival of "Picnic." Judd also received an Emmy and Golden Globe nomination for her portrayal of 'Norma Jean' in HBO's "Norma Jean & Marilyn."

Judd stars in the upcoming indie feature "Helen," which recently premiered at the 2009 Sundance Film Festival; and co-stars opposite Dwayne Johnson and Julie Andrews in the comedy fantasy "Tooth Fairy," opening January 2010 from 20th Century Fox.

A Phi Beta Kappa nominee and Honors Program graduate of the University of Kentucky, Ms. Judd majored in French with four minors. She is currently pursuing a Master's Degree at Harvard University's Kennedy School of Government.
About USA TODAY

USA TODAY was founded in 1982 with a mission to serve as a forum for better understanding and unity to help make the USA truly one nation. Through its flagship newspaper and popular Web site, USA TODAY engages the national conversation and connects readers online through social media applications. USA TODAY, the nation's top-selling newspaper with a total average daily circulation of more than 2.1 million, and USATODAY.com, an award-winning newspaper Web site which launched in 1995, reach a combined 5.8 million readers daily. The USA TODAY news and information brand also includes: USA TODAY Education, USA TODAY LIVE, USA TODAY Mobile and USA TODAY Sports Weekly. USA TODAY is owned by Gannett Co., Inc. (NYSE: GCI).
###
The USA TODAY Hollywood Hero Award Gala will take place on November 10, 2009 in the Marquesa Ballroom of The Montage Beverly Hills Hotel. Press call is at 5:30 p.m., reception at 6:00 p.m. and dinner at 7:30 p.m. Additional information on Hollywood Hero can be found at www.hollywoodhero.usatoday.com.
Press contacts:
Monica M. Jaramillo, NMA Entertainment & Marketing, 818-982-3505 X225
Lindsey Rowe, NMA Entertainment & Marketing, 818-982-3505 X333
Heidi Zimmerman, USA TODAY, 703-854-5304

"Reproduced with permission - USA TODAY"
USA TODAY