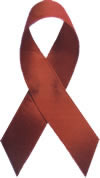 Updated Fact Sheet, State-Level Data on HIV/AIDS Epidemic in the United States
Thursday, February 19, 2009 - The Kaiser Family Foundation today updated a number of its key resources on the HIV/AIDS epidemic in the United States, timed with the release of new surveillance data from the U.S. Centers for Disease Control and Prevention.
Updated resources include the Foundation's fact sheet on the epidemic in the U.S., which provides the latest national statistics, key trends over time, and data on the impact of HIV on across different population groups in the country. Updated state-level data on new AIDS cases, the number of people living with AIDS, AIDS deaths, and other topics, are now available through the Foundation's www.statehealthfacts.org Web site. In addition, the Foundation has updated its key HIV/AIDS slides available through Kaiser Fast Facts to reflect the new data.
CONTACTS

Craig Palosky
(202) 347-5270
cpalosky@kff.org

Tiffany Ford Fields
(202) 347-5270
tfordfields@kff.org