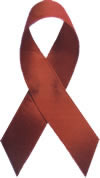 June 2008
VISUAL AIDS and THE BODY announces NEW WEB EXHIBITION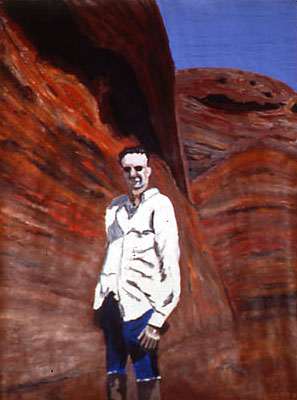 image: David B. Abbott, Portrait in the Olsas, 1995


Alien Architecture curated by Tairone Bastien

VISUAL AIDS WEB GALLERY at http://www.thebody.com/visualaids/web_gallery/index.html

Every month, Visual AIDS invites guest curators, drawn from both the arts and AIDS communities, to select several works from the Frank Moore Archive Project. For June, Tairone Bastien curated the current on-line exhibition which features the artwork of Archive Members; David Abbott, Barton Lidice Benes, Robert Blanchon, Scott Burton, and Tseng Kwong Chi.

From the Curator's Statement:
Alien Architecture - Bringing together images of works by five artists represented in the Visual AIDS slide library; David Abbott, Barton Lidice Benes, Robert Blanchon, Scott Burton, and Tseng Kwong Chi; this exhibition sets out to explore the ways in which a sense of alienation can related to objects and objecthood.


Curator:
Tairone Bastien is an independent curator based in New York. Born in Vancouver, Canada, he received his B.A. in Art History with a minor in Queer Studies from the University of British Columbia, and an M.A. from the Center for Curatorial Studies, Bard College, New York. Since 2005 he has been a Curatorial Associate for two Performa biennials, Performa 05 and Performa 07, and is currently at work on Performa 09. Among the performances, installations and exhibitions he's developed for Performa, the most notable are Carrie Young "Consideration" at Paula Cooper Gallery; Clifford Owens "Studio Visits" at Studio Museum in Harlem; Melik Ohanian "A Moment as an Event" on Governor's Island; Christian Jankowski "Rooftop Routine" on rooftops across Chinatown; Ulla von Brandenburg "La Maison" at 375 Hudson Street (Saatchi & Saatchi); and Pablo Bronstein "Plaza Minuet" in the World Financial Center. His most recent curated projects include Zach Rockhill's reconstruction of Allan Kaprow's "Fluids" at The Cooper Union as part of Performa 07; "Performa TV" with artist Ronnie Bass, a 24/7 live video broadcast that served as an open, public platform for artists and organizers of Performa 07; "Beyond The Pale" at Moti Hasson Gallery (2007); and "Salad Days" at Artists Space (2006). His upcoming projects include "Yes" at A R Contemporary Gallery, Milan (2008); and the second iteration of "Performa TV" presented as part of Performa 09.



Visual AIDS was founded in 1988, to shift public opinion about--and increase awareness of--AIDS and the AIDS crisis. Visual AIDS has evolved into an arts organization with a two-pronged mission: 1) In collaboration with museums, galleries, artists, schools, and AIDS service organizations, Visual AIDS produces exhibitions, publications, and events utilizing visual art to spread the message AIDS IS NOT OVER.; 2) Through the Frank Moore Archive Project, the largest slide library of work by artists living with HIV and the estates of artists who have died of AIDS, Visual AIDS historicizes the contributions of visual artists with HIV while supporting their ability to continue making art and furthering their professional careers. www.visualAIDS.org

The Body is now the most frequently visited HIV/AIDS-related site on the Web, according to the Medical Library Association and also the most frequently visited disease-specific site on the Web, according to <Hot 100>. The Body contains a rich collection of information on topics ranging from HIV prevention, state-of-the-art treatment issues, humor and art. An invaluable resource, The Body is used by clinicians, patients and the general public. Part of The Body's mission is to enable artistic expression to reach the Web, and to join art with other resources needed to help the public comprehend the enormity and devastation of the AIDS pandemic and to experience its human and spiritual dimensions.

Current and past Web Gallery exhibitions can be viewed at: www.thebody.com/visualaids
***For more information contact either: ***

Visual AIDS
Amy Sadao, Executive Director
Nelson Santos, Associate Director
212.627.9855
info@visualAIDS.org

The Body
Bonnie Goldman, Editorial Director
www.TheBody.com
212.541-8500 ext. 206
BGoldman@TheBody.com