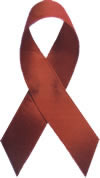 Hope is definitely the key word at the 2012 ISHEID Conference, and the discussions on finding a cure, developing an HIV vaccine, and becoming more effective when it comes to preventing the disease from spreading will hopefully open some eyes and foster more discussion amongst the HIV research community and health professionals across the globe.
Neuilly-sur-Seine, France, May 21, 2011 - The International Symposium on HIV and Emerging Infectious Diseases (ISHEID) is holding its latest conference in Marseilles, France, from May 23-25, 2012. A variety of topics will be discussed, and virtually all of them will be devoted to the different aspects of HIV research and the trends happening therein. There is a newfound hope emerging amongst health professionals and researchers specializing in ways to attack HIV. There are two main areas to be discussed at the upcoming conference: The research that is being devoted to finding a vaccine or a cure for HIV, and the prevention of spreading the disease even further.
The first day (May 23) is all about HIV prevention. The conference kicks off in the morning with a discussion of how to prevent the transmission of HIV, setting the tone from the very beginning. For example, access to prophylaxis is spotty in certain areas of the world, which has contributed to an increase in HIV cases, especially among sex workers and men who have sex with men. There is also an afternoon session on new emerging drugs designed to treat HIV alongside the antiretroviral medications already available. Included in this area is a two-part discussion on antiretroviral therapy and the challenges that come with effectively managing that therapy for each HIV-positive patient.
The second day (May 24) is primarily about finding a cure for HIV, and the opening session, "Searching for a Cure," makes it known from the start. There have been many advances in HIV treatment over the past 25 years; so much so that if detected early enough, HIV-positive people can live relatively normal lives. The treatment available now can make HIV seem like not much more than a chronic disease that must be managed regularly, but nothing terribly inconvenient. That being said, more work needs to be done toward finding a cure. Research in the field is exploring new ways to use the information available and combine that with new, innovative methods in order to possibly develop a vaccine for HIV in the not too distant future.
The third day (May 25) is a wrap-up of the first two, talking about other emerging infectious diseases, as well as revisiting antiretroviral therapy in the second half of the two-part talk on the subject.
Contact:
Alain Lafeuillade,
2012 International HIV AIDS ISHEID (International Symposium HIV Emerging Infectious Diseases)
Overcome,
3-5 Blvd Paul Emile Victor, 92523,
Neuilly-sur-Seine, France;
Ph: +33 (0) 1 41 92 01 20;
Email: lafeuillade@orange.fr
Web: http://www.isheid.com