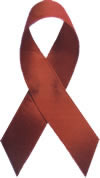 Amidst growth of HIV/AIDS in Toronto, nine out of 10 Ontarians agree that society has "a moral obligation" to provide compassionate treatment for people living with the disease
TORONTO, Nov. 28, 2011 /CNW/ - Today, marking World AIDS Week, Casey House released a report outlining new and significant challenges for Ontario's health care system in addressing the ongoing crisis of HIV/AIDS, particularly in Toronto. The report also releases new polling data revealing that Ontarians are concerned and compassionate about the well-being of people struggling with HIV/AIDS in our province. Finally, the report outlines plans recently announced by Casey House to introduce a new Day Health Program, to more than double its capacity to provide health care services for people living with HIV/AIDS.
The report is authored by Dr. Kevin Gough (Director, Division of Infectious Diseases at St. Michael's Hospital) and Stephanie Karapita (Chief Executive Officer, Casey House ). " Facing the Future: An Innovative Response to the Urgent HIV/AIDS Crisis in Toronto " will be launched at Voices of Hope , Casey House's annual awareness-raising concert marking World AIDS Day on December 1 .

HIGHLIGHTS OF THE REPORT:

The HIV/AIDS epidemic continues to grow in Ontario:
More people live with HIV/AIDS in Toronto than ever before, with 1 in 120 adult Torontonians estimated to be HIV-positive.
Two Torontonians are newly infected every day.
The number of people living with HIV/AIDS in Ontario grew by 31 percent from 2003 to 2008 and is continuing to expand.
The challenges of HIV/AIDS are growing in complexity for Ontario's health care system:
The face of HIV/AIDS is changing: although gay men continue to make up the largest group of people living with the infection, new diagnoses are happening among women and within the Aboriginal community, as well as for new Canadians.
Deep stigma, poverty and marginalization continue to accompany the disease of HIV/AIDS, creating additional barriers to the provision of effective health care.
The new phenomenon of the "Greying of AIDS" will have widespread impact on health care providers: half of the HIV+ population in Ontario is expected to be older than 50 by 2015, with health care needs escalating as they age.
Ontarians remain concerned and compassionate about the health of people living with HIV/AIDS:
Nine out of 10 survey respondents agree that society has a "moral obligation" to provide compassionate treatment to people living with HIV, no matter how they contracted the disease.
Nine out of 10 Ontarians also agree that Ontario needs new options for HIV/AIDS health care services that will reduce hospital stays.
"The good news is that HIV/AIDS is no longer a death sentence," says Dr. Kevin Gough , Director of Infectious Diseases at St. Michael's Hospital, who co-authored the report. "Today, if people have access to treatment, HIV/AIDS can be more like a chronic disease that waxes and wanes in severity throughout their lives. That's terrific news. But we're seeing that as people age with HIV/AIDS, their health care needs frequently escalate and can become very disabling." This is evident at Casey House , where clients cope with an average of five serious illnesses layered on top of their HIV infection.

As the population of people aging with HIV/AIDS continues to expand, Ontario needs a response to meet this growing demand for flexible care that addresses the rollercoaster of symptoms and health needs that is the experience for so many.

Casey House recently announced plans to launch a new Day Health Program, to expand its range of HIV/AIDS health care services and to serve as a model for chronic disease management. To be housed along with Casey House's other programs in a redeveloped facility that will open at the corner of Jarvis and Isabella Streets in 2015, the Day Health Program will provide comprehensive treatment to meet the complex needs of people living with HIV/AIDS. A skilled interdisciplinary team will ensure that clients of the program have the support they need to remain safely at home and out of hospital or long-term care. Working alongside agencies providing services to people living with HIV/AIDS, the program will complement services currently available in Toronto .

Notes Stephanie Karapita , Casey House CEO and the report's co-author, "The Day Health Program will be an innovative response to the expanding demand for chronic care management in our province, which currently claims 55 percent of direct and indirect health care costs in Ontario. Not only is this program a targeted means to address the expanding and deepening need for complex HIV/AIDS treatment in Toronto , but it's also an effective way to reach out to marginalized populations who are not currently getting the range of health care services that they need to stay healthy."

ABOUT CASEY HOUSE: Founded in 1988, Casey House was the first freestanding HIV/AIDS facility in Canada . Today we are a specialty HIV/AIDS hospital offering home care and outreach programs. Our commitment is to provide compassionate, exemplary health care to people living with and affected by HIV/AIDS, in collaboration with our communities. www.caseyhouse.com
For more information:
Kathleen Sandusky,
Casey House Communications Specialist
(416) 434 7763
ksandusky@caseyhouse.on.ca