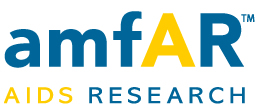 amfAR Deeply Critical of Re-Imposition of Ban on Federal Funding for Syringe Exchange
Spending bill to be approved by Congress reinstates anti-science policy
NEW YORK, December 16, 2011 - amfAR, The Foundation for AIDS Research, today voiced strong criticism of a ban on the use of federal funds for syringe exchange programs that will take effect if Congress passes the fiscal year 2012 spending bill as expected. The omnibus spending bill reinstates the ban on domestic programs funded through the Department of Health and Human Services, and for the first time imposes the ban on global health programs supported by the United States, despite scientific consensus on the validity of these programs. The spending bill will allow Washington, D.C., to use its own funds for syringe exchange.
"Reinstatement of the ban on federal funding for syringe exchange is an anti-science, anti-public health action that undermines our country's efforts to fight AIDS at home and abroad," said Chris Collins, amfAR's vice president and director of public policy. "We can begin to end the AIDS epidemic, but that opportunity will be squandered if we turn away from what the evidence tells us works to save lives and prevent infection."
Eight federally funded research studies have concluded that syringe exchange programs are a highly cost-effective public health intervention that reduces HIV transmission without increasing the use of illicit drugs. These programs also help connect people to HIV and substance abuse prevention and care services, and are critical in preventing the spread of other blood-borne diseases such as Hepatitis C. In 2008, the CDC concluded that the incidence of HIV among injection drug users (IDUs) had decreased by 80 percent in the U.S. over a 20-year period in part due to syringe exchange programs.
"amfAR is committed to working with other public health leaders next year to change this policy and again allow the use of federal funds for this lifesaving program," Collins said. "Congress must recognize that failure to base policy on the evidence wastes resources and compromises public health in the United States and around the world."
About amfAR

amfAR, The Foundation for AIDS Research,is one of the world's leading nonprofit organizations dedicated to the support of AIDS research, HIV prevention, treatment education, and the advocacy of sound AIDS-related public policy. Since 1985, amfAR has invested nearly $325 million in its programs and has awarded grants to more than 2,000 research teams worldwide.
Contact:

Cub Barrett, Program Communications Manager
(212) 806-1602
cub.barrett@amfar.org
"Reproduced with permission - amfAR, The Foundation for AIDS Research"
amfAR, The Foundation for AIDS Research