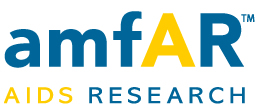 Rear Admiral Susan Blumenthal, M.D., M.P.A., amfAR Medical Adivsor, Honored as a 2010 GQ Rock Star of ScienceT
New York, NY (November 17, 2010) - GEOFFREY BEENE GIVES BACKT and GQ Magazine have joined forces, along with the Entertainment Industry Foundation, to bring together eight celebrity musicians and seventeen of the nation's top medical researchers, including two Nobel Laureates, for their Rock Stars of Science (R.S.O.S.) campaign. Each pairing is a tribute to "scientific heroes" in fields like translational cancer research, Alzheimer's/neuro-imaging/prevention trials, heart disease/integrative medicine, autism, rare diseases, stem cell research, global health, women's health, and space age studies.
Rear Admiral Susan Blumenthal, M.D., M.P.A. ret.), former U.S. assistant surgeon general, is one of this year's honored physicians, paired with rock star Jay Sean. Dr. Blumenthal is the senior policy and medical advisor at amfAR, The Foundation for AIDS Research, where she spearheads AIDS research and prevention advocacy initiatives and conferences in Washington, D.C. She also serves as the public health editor of The Huffington Post and as a clinical professor at Georgetown University and Tufts Schools of Medicine. Dr. Blumenthal is the recipient of honorary doctorates, the 2009 Health Leader of the Year award from the Commissioned Officers Association, and the Distinguished Service Medal of the U.S. Public Health Service, its highest honor.
"Today, every country faces the double jeopardy of infectious illnesses such as HIV/AIDS added to the burden of chronic diseases including cancer, mental illness, heart disease, stroke, and diabetes," Dr. Blumenthal said. "We need brilliant, creative, and game-changing young people to become scientists, working across disciplines and sectors both domestically and globally to discover cures and prevent illnesses from occurring in the first place."
For more than two decades, Dr. Blumenthal served in senior federal health leadership positions in the administrations of four U.S. presidents, working to bring understudied public health problems to increased scientific and public attention. She has been a major force in advancing progress on global health issues including women's health and HIV/AIDS, as well as disease, suicide, and violence prevention.
Dr. Blumenthal's work has included a focus on HIV/AIDS since the beginning of the epidemic. As chief of the Behavioral Medicine Research Program at the National Institute of Mental Health, she contributed to the first Surgeon General's report on HIV/AIDS in 1986 and developed research initiatives on behavior-change strategies when there were no drugs to treat the illness. She also stimulated studies on the mental health aspects of the disease.
Additionally, Dr. Blumenthal was a pioneer in exposing the inequities in women's health research and care and worked with other advocates to uncover the fact that women had been excluded from clinical trials of AIDS medications-and that data was not analyzed for sex differences. These efforts resulted in the removal of the Federal Drug Administration (FDA) ban in 1993 on including women in research studies and also resulted in the Centers for Disease Control and Prevention (CDC) adding women's symptoms to the definition of AIDS as the diagnostic criteria had only applied to men. She also convened the first conference on women and AIDS at NIMH in 1985.
In 1993, in recognition of her contributions, Dr. Blumenthal was appointed as the country's first deputy assistant secretary for women's health in the U.S. Department of Health and Human Services (HHS). In this role, she established many new initiatives including a coalition on women and AIDS comprised of more than 60 groups, as well as the National Women's Health Information Center-the first federal gateway for comprehensive health resources about diseases in women, including AIDS. She also served as a White House advisor on health and was recently named to the 2010 POZ 100, a list of the most influential people in HIV/AIDS research and advocacy today.
Throughout her career, Dr. Blumenthal has focused on engaging young people in research and science careers-a goal of the Rock Stars of Science campaign. At amfAR, Dr. Blumenthal established the Allan Rosenfield Internship and Fellowship Program to foster the careers of a new group of AIDS science policy advocates and leaders.
"The U.S. is witnessing an alarming decline in the number of young people pursuing research," she said. "Only 12% of all college graduates hold jobs in the fields of science and engineering. It is very important for youth to know that science rocks and that celebrated musicians are putting their names and faces behind the call for more scientists and for increased investments in research. There is nothing more gratifying than to rock the world the way science, medicine and public health can. They definitely rocked my world!," Dr. Blumenthal underscored.
"The RSOST campaign shines the spotlight on this critical national issue," said G. Thompson Hutton, CEO and Trustee of the Geoffrey Beene Foundation, supported by the designer menswear brand Geoffrey Beene, LLC, which dedicates 100 percent of net profits to philanthropic causes. "If we invest in research, we will save lives now and trillions of dollars later."
"Scientists must venture outside their comfort zones to show the public how cool - and how important - their work really is," said Dr. Francis Collins, director of the National Institutes of Health, and one of the 2009 Rock Stars of Science. "I'm thrilled to see all of these big-name musicians using their star power to shine a spotlight on science. However, it is only the beginning. I urge every scientist get into the act by telling friends, neighbors, community leaders, and elected officials about his or her research and what it means for our nation's health. Imagine how powerful that would be."
"We need to tap into the psyche of a younger generation that is turning away from careers in science," RSOST Executive Producer Meryl Comer said. "If it takes music and rock stars to connect kids to the 'cool' in science, and make researchers the new 'heroes' to emulate, then that's how Geoffrey Beene will design it."
Says Rock icon Debbie Harry of the scientific lifestyle: "You have to be very tenacious, very dedicated. And that kind of mind, that kind of specialness is incredible, and we should all be aware of it." Jay Sean, the musician featured with Dr. Blumenthal, said: "I went on to study medicine. I was halfway through my degree; it's when my first record deal presented itself ... But I'll always be a fan of science."
Rock Stars of ScienceT (ROCK S.O.ST) appears in GQ's December "Men of the Year" edition, available nationally on November 23rd.
In addition to the GQ Magazine photo spread, ROCK S.O.ST will be supported by the website: www.rockstarsofscience.org. The site will profile the scientists, their teams, and their research institutions. Readers will also have the opportunity to celebrate their own Rock Docs, and qualify for limited edition campaign giveaways.
About amfAR

amfAR, The Foundation for AIDS Research, amfAR, The Foundation for AIDS Research, is one of the world's leading nonprofit organizations dedicated to the support of AIDS research, HIV prevention, treatment education, and the advocacy of sound AIDS-related public policy. Since 1985, amfAR has invested nearly $307 million in its programs and has awarded grants to more than 2,000 research teams worldwide.
ROCK S.O.ST is a trademark of the Geoffrey Beene Foundation, supported by the designer menswear brand, GEOFFREY BEENE. 100% of net profits from GEOFFREY BEENE, LLC fund philanthropic causes. More than $145 million in value has been funded by Geoffrey Beene entities toward a variety of causes like cancer, Alzheimer's, heart disease, veterans' support, welfare of women and children, protection of animals, and other critical causes.
For more information, contact
Executive Producer Meryl Comer:
(301) 942-6655
mjmcomer@aol.com.
GQ is the leading men's general-interest magazine, with a monthly readership of 7 million readers. It is available in print, online at GQ.com, and as an app at iTunes.com. The magazine is published by Condé Nast, a division of Advance Publications. Condé Nast operates in twenty-five countries and is the world leader in exceptional content creation.
Contact:

Cub Barrett, Program Communications Manager
(212) 806-1602
cub.barrett@amfar.org

"Reproduced with permission - amfAR, The Foundation for AIDS Research"
amfAR, The Foundation for AIDS Research