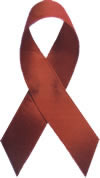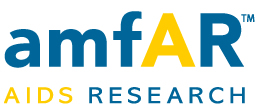 Evidence in Action: Ending HIV/AIDS Among Men who have Sex with Men (MSM) Through Effective Program Evaluation, Evidence-Based Advocacy
amfAR, with funding from ViiV Healthcare's Positive Action Program and the Elton John AIDS Foundation, will work with partners to share data, evaluate effectiveness of HIV responses
NEW YORK, February 16, 2012 - Aimed at increasing the knowledge base about effective, community-based HIV/AIDS services for men who have sex with men (MSM) and transgender individuals, amfAR, The Foundation for AIDS Research on Wednesday launched the Evidence in Action project, which will document and evaluate the impact of such programs with the ultimate goal of implementing the most workable strategies for stopping the spread of HIV/AIDS.
Developed with support from ViiV Healthcare's Positive Action Program and the Elton John AIDS Foundation (EJAF), amfAR will partner with community-based groups around the world that are working on a variety of HIV/AIDS interventions. These include prevention programs and expansion of access to care and treatment, as well as structural projects aimed at promoting social and legal change.
Data from the Evidence in Action project will also be used to inform funding decisions made by international organizations including the President's Emergency Plan for AIDS Relief (PEPFAR) and the Global Fund to Fight AIDS, Tuberculosis and Malaria.
"We know that MSM are far more vulnerable to HIV infection than any other population, but despite the great work so many groups have been doing to combat HIV, we don't always know what works on the ground," said amfAR CEO Kevin Frost. "Working with our partners and with generous funding from EJAF and Positive Action, we'll be able to effectively evaluate the programs-and the kind of funding-we will need to halt the epidemic."
amfAR has already selected partner organizations in six countries: Bangladesh, Cameroon, Grenada, Panama, Paraguay, and Russia. Each of those partner groups is a current or former community awardee through the Foundation's MSM Initiative, which provides financial and technical support to community organizations working to reduce the spread of HIV among MSM in low- and middle-income countries.
Positive Action-sponsored funding will continue for each of these groups for a total of three years, encouraging amfAR and its partners to continually collect, evaluate, and implement data findings several times during the funding cycle. amfAR will add two new partners to the project in the second year.
"It must be a priority to focus on the groups most vulnerable to HIV infection," said Michael N. Joyner, Director of ViiV Healthcare's Positive Action program. "ViiV Healthcare believes that, working with amfAR's MSM Initiative and their partners, we will answer key questions about what interventions work, how to best deliver them, and how to evaluate their success."
A 2007 analysis of data from 38 low- and middle-income countries showed that MSM are 19 times more likely to be infected with HIV than the general population. Additionally, an amfAR report released in January showed that money earmarked for the HIV/AIDS response among MSM and transgender people in countries around the world was either not reaching the targeted populations or was being squandered by national governments.
"We have made great strides against the epidemic and have had amazing advances in the science of HIV/AIDS prevention during just the past few years, but men who have sex with men are still being infected at an astronomical rate," said Elton John AIDS Foundation Executive Director Scott Campbell. "The Elton John AIDS Foundation is proud to continue to support men who have sex with men around the world who are leading their communities' efforts to understand AIDS in their communities, which will benefit the global response to the epidemic and will help us, finally, bring an end to AIDS."
For more information about amfAR's MSM Initiative and the Evidence in Action project partners, visit www.amfar.org/msm.
###
About amfAR
amfAR, The Foundation for AIDS Research, is one of the world's leading nonprofit organizations dedicated to the support of AIDS research, HIV prevention, treatment education, and the advocacy of sound AIDS-related public policy. Since 1985, amfAR has invested more than $340 million in its programs and has awarded grants to more than 2,000 research teams worldwide.

About amfAR's MSM Initiative
Since its inception in 2007, amfAR's MSM Initiative has made 161 community awards totaling more than US$3 million to support 117 frontline organizations serving MSM and transgender individuals in 66 countries. Awards have been made in low- and middle-income countries in five regions of the world: Africa, Asia-Pacific, the Caribbean, Eastern Europe/Central Asia, and Latin America.

About Elton John AIDS Foundation (EJAF)
The Elton John AIDS Foundation (EJAF) was established as a nonprofit organization in the United States in 1992 and as a registered charity in the United Kingdom in 1993 by Sir Elton John. Together, both entities have raised more than $225 million for worthy programs in 55 countries around the globe since inception. Today, the Foundation is one of the world's leading nonprofit HIV/AIDS organizations supporting innovative HIV prevention programs, efforts to eliminate stigma and discrimination associated with HIV/AIDS, and direct care and support services for people living with HIV/AIDS. The U.S. organization's current grant-making priorities target HIV prevention programs throughout the United States, the Americas, and the Caribbean; HIV prevention and care services for highly marginalized and vulnerable populations; and HIV/AIDS prevention education and the promotion of sexual health for adolescents. For more information, please visit www.ejaf.org .

ViiV Healthcare's Positive Action Program
When Positive Action was created in 1992 it was the first pharmaceutical company program of its kind to support communities affected by HIV and AIDS. The program targets its funds towards community-focused projects that reach those most affected by HIV, particularly in marginalized or vulnerable populations. These include youth, women and girls, sex workers, injection drug users, MSM, the incarcerated, transgender and gay men. Positive Action works to build capacity in these communities to enable them to tackle stigma and discrimination, to test innovations in education, care and treatment, and to deliver greater and meaningful involvement of people living with HIV. During 2011 Positive Action worked with 26 partners to support programmes in 56 countries. www.viivhealthcare.com/community/positive-action.aspx

Contact:

Cub Barrett, Program Communications Manager
(212) 806-1602


"Reproduced with permission - amfAR, The Foundation for AIDS Research"
amfAR, The Foundation for AIDS Research