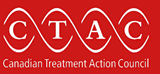 HIV/AIDS and Hepatitis Co-infected Community Calls on Federal and Provincial Governments to Provide Equal Access to Organ Transplant Surgeries and to Establish a Centre of Excellence for Organ Transplantation
May 16, 2008-Ottawa - The Canadian Treatment Action Council (CTAC) and other HIV & Hepatitis groups are advocating for equal access to organ transplantation for people living with HIV and with HIV & Hepatitis (co-infected). They are calling on the federal government to work with their provincial health counterparts to establish a Canadian Centre of Excellence for Solid Organ Transplantation (SOT) for people living with HIV/AIDS and those co-infected.
Despite positive result from other countries that perform SOT in the presence of HIV and co-infection, the Canadian transplant community still sees HIV/AIDS and Co-infection as grounds to withhold transplantation. Data from the US, Spain, France, England and Italy show that there is 1 to 5 year survival in HIV-positive patients who receive a liver transplant and this is similar survival to those transplanted who were HIV-negative.
Other reasons given to justify denying transplantation include:

Surgeon reluctance
Complexity of HIV and anti-transplant drugs
Transplantation efficacy in these diseases
Insufficient patient demand
Louise Binder, Co-Chair of CTAC argues that, "These are merely excuses that add to the existing stigma and discrimination that surround HIV/AIDS and co-infection. What is needed in Canada is a Center of Excellence where experts in SOT and in HIV/AIDS and Hepatitis can come together and provide the care needed".
Colleen Price, Chair of the CTAC Co-Infection Working Group adds, "The number of HIV-positive and co-infected people in Canada is growing. As HAART keeps HIV suppressed there is an increasing need for liver and kidney transplants".
Dr. Don Kilby, an HIV/AIDS treating physician says, "There is good data to support SOT in this disease. Highly Active Anti-Retroviral Therapy (HAART) effectively suppresses HIV." He adds, "Pharmacological management of transplantation is not an issue when the care team is knowledgeable about anti-retroviral medication".
Dr. Greg Robinson, a retired Toronto physician living with HIV/AIDS desperately requires a liver transplant. He says, "I have been living with HIV/AIDS for years and it is well controlled. What places my health at greatest risk is the lack of a well functioning liver".
"Forcing Canadians to travel to the United States for organ transplantation can no longer be justified" says James Kreppner of the Canadian Hemophilia Society (CHS), a Toronto lawyer living with both HIV/AIDS and Hepatitis. He adds, "Transplant surgeons should work with their Infectious Disease colleagues to become better educated about HIV/AIDS, co-infection and the benefits of transplantation".
--30-
Press Conference:
Tuesday May 20, 2008
Charles Lynch Gallery, Parliament Hill
Ottawa
11:30 AM-12:00 PM
This press conference is supported by the following organizations:
Canadian Association of HIV Researchers (CAHR)
Dr. Julio Montaner, President-elect, International AIDS Society (IAS)
Ontario HIV Treatment Network (OHTN)
Canadian Hemophilia Society (CHS)
Canadian Aboriginal AIDS Network (CAAN)
Canadian AIDS Society (CAS)
Canadian AIDS Treatment Information Exchange (CATIE)
Canadian Working Group on HIV & Rehabilitation (CWGHR)
Ontario AIDS Network (OAN)
Coalition des organismes communautaires québécois de lute contre le sida (COCQ-sida)
British Columbia People with AIDS Society (BCPWA)
HIV/AIDS Legal Clinic of Ontario (HALCO)
Canadian HIV Trials Network (CTN)
To arrange an interview please call:

English media:
Ruth Pritchard at 647-302-0912

French media:
Beatrice Cardin at 416-410-6538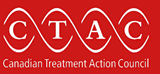 Les communautés co-infectées par le VIH-sida et l'hépatite enjoignent les gouvernements fédéral et provinciaux à fournir un accès équitable à la transplantation d'organes et à établir un centre d'excellence pour la transplantation d'organes
16 mai 2008-Ottawa - Le Conseil canadien de surveillance et d'accès aux traitements (CCSAT) et d'autres groupes s'intéressant au VIH et à l'hépatite revendiquent un accès équitable à la transplantation d'organes pour les personnes vivant avec le VIH et l'hépatite (les personnes co-infectées). Ils enjoignent le gouvernement fédéral à collaborer avec ses homologues des ministères de la Santé provinciaux pour établir un Centre d'excellence canadien pour la transplantation d'organes solides (TOS) pour les personnes vivant avec le VIH-sida et les personnes co-infectées.
Malgré les résultats favorables obtenus dans d'autres pays qui pratiquent la TOS chez des personnes ayant le VIH ou la co-infection, les acteurs du domaine de la transplantation du Canada continuent à se servir du VIH-sida et de la co-infection comme des motifs de refus de la transplantation. Des données en provenance des États-Unis, d'Espagne, de France et d'Angleterre indiquent que les personnes séropositives qui reçoivent une greffe de foie affichent un taux de survie de 1 à 5 ans, ce qui est comparable aux greffés du foie séronégatifs.
Parmi les autres prétextes évoqués pour justifier le refus d'une transplantation, mentionnons :

Hésitation des chirurgiens;
Complexité du VIH et des médicaments antirejet;
Efficacité de la transplantation dans le contexte de ces maladies;
Demande insuffisante de la part des patients.
Louise Binder, coprésidente du CCSAT, soutient que « Ce ne sont que des prétextes qui viennent aggraver la stigmatisation et la discrimination liées au VIH-sida et à la co-infection. Ce qu'il nous faut au Canada est un centre d'excellence où les experts de la TOS et les experts du VIH-sida et de l'hépatite peuvent se réunir pour prodiguer les soins nécessaires. »
Colleen Price, présidente du Groupe de travail sur la co-infection du CCSAT, ajoute ceci : « Le nombre de personnes séropositives et co-infectées ne cesse de croître au Canada. Puisque les traitements antirétroviraux continuent de supprimer le VIH, le besoin de greffes rénales et hépatiques continue d'augmenter. » « Il est question de droits humains pour les personnes vivant avec le VIH et co-infectées. L'accès à la transplantation ne peut être refusé ».
Le Dr Don Kilby, médecin traitant se spécialisant dans le VIH-sida, renchérit : « Il y a des données probantes pour appuyer le recours à la TOS pour ces maladies. La multithérapie antirétrovirale supprime efficacement le VIH, et la gestion pharmacologique de la transplantation n'est pas un problème lorsque l'équipe de soins est bien informée au sujet des médicaments antirejet ».
Le Dr Greg Robinson de Toronto, médecin à la retraite et personne vivant avec le VIH-sida, a désespérément besoin d'une greffe de foie. « Je vis avec le VIH depuis des années et la maladie est bien contrôlée. À l'heure actuelle, le plus grand danger pour ma santé est l'absence d'un foie qui fonctionne bien », dit-il.
« Forcer les canadiens à aller aux États-Unis pour transplantation d'organes n'est plus justifiable », soutient James Kreppner de la Société canadienne de l'hémophilie (SCH), un avocat torontois vivant avec le VIH-sida et l'hépatite. « Les chirurgiens qui font des transplantations devraient travailler de concert avec leurs collègues des maladies infectieuses afin de mieux s'informer au sujet du VIH-sida, de la co-infection et des bienfaits de la transplantation », ajoute-t-il.
--30-
Conférence de presse :
Le mardi 20 mai 2008
Salle Charles Lynch, Colline parlementaire
Ottawa
11 h 30 à 12 h
Cette conférence de presse jouit du soutien des organismes suivants :

Association canadienne de recherche sur le VIH (ACRV)
Réseau canadien autochtone du sida (RCAS)
Réseau canadien d'info-traitements sida (CATIE)
Groupe de travail canadien sur le VIH et la réinsertion sociale (GRCVRS)
HIV/AIDS Legal Clinic of Ontario (HALCO)
Dr. Julio Montaner, President-elect, International AIDS Society (IAS)
Ontario HIV Treatment Network (OHTN)
Coalition des organismes communautaires québécois de lute contre le sida (COCQ-sida)
British Columbia People with AIDS Society (BCPWA)
Société canadienne de l'hémophilie
Société canadienne du sida
Ontario AIDS Network (OAN)
Réseau canadien pour les essais VIH
Pour demander une entrevue, veuillez appeler :
Médias anglophones :
Ruth Pritchard au 647-302-0912

Médias francophones :
Béatrice Cardin au 416-410-6538