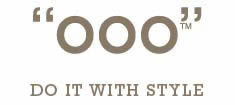 "ooo" boutique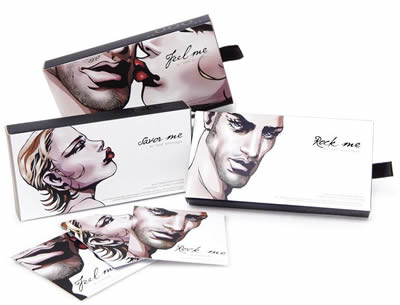 January 18, 2011 - Appealing to sophisticated, fun-loving urbanites, Los Angeles-based company is first to offer FDA-approved condoms in entirely fresh, stylish packaging that?s artistic and whimsical
In September, Los Angeles-based ooo boutique launched a unique line of upscale, fashion-forward condoms, all of which are beautifully packaged and perfect for Valentine?s Day.
Your standard box of chocolates these are not (although the new company's sumptuous savor me type of condoms do come in chocolate). ooo boutique condoms will help make this romantic holiday safe while adding style and sophistication. Whether the romance is budding or in full bloom, or the sentiment is humorous or hot, there?s an ?ooo? line to match. try me, take me, art of lust, passion pack, Kung Fu Sutra and tryst gift sets offer ultra-sheer, pleasure-enhanced or flavored latex condoms in die-cut packaging, featuring beautiful pen-and-ink drawings or eye-popping photography.
?ooo? boutique is dramatically changing the way condoms are presented in the retail environment, creating fashionable packaging that stimulates conversation for these must-have accessories. Designed to suit a variety of moods, adventures and personalities, these condoms are perfect for gift-giving that says just as much about the giver as the recipient.
Retail prices range from $1.99 for singles to $24.95 for 12-pack gift sets. All ooo boutique condoms are FDA-approved and individually tested.
###
Please visit oooboutique.com for further details about the full line or contact Jill Hoffman at 323.719.7111 or at jillhoffman66@yahoo.com with questions.