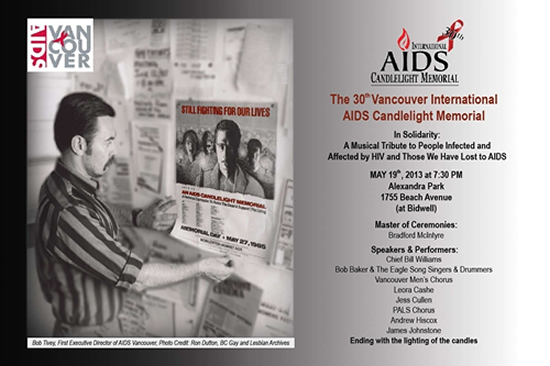 30th Vancouver International AIDS Candlelight Memorial
with
Leora Cashe
and
The Vancouver Men's Chorus
May 19 2013
May 20, 2013
"For this evenings Musical Tribute to People Infected and Affected by HIV and those we have lost to AIDS, the songs are not about HIV and AIDS, they are simply for us to enjoy; while holding the consciousness of why it is that we are here this evening," says Master of Ceremonies, Bradford McIntyre.

"Please give a warm welcome to Leora Cashe and the Vancouver Men's Chorus singing The Rain Is Over and Gone."

This video clip is the Vancouver Men's Chorus accompanying Leora Cashe.
Video by Terry David Silvercloud with camera on hand held mono pod.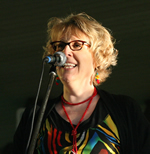 About Leora Cashe
Jazz and gospel vocalist Leora Cashe has a stunning voice that has "brought down the house" and "shaken the audience to its core." Her dynamic stage presence and voice has garnered her many accolades from her home town Vancouver to Italy, Belgium and the UK. The rich texture of Leora's voice conveys the deep respect for the power of music and the words that make the song. In Vancouver, her vocal prowess has been featured at Starry Night, Motown Melt Down, Harmony Arts Festival, World Kindness Concert, Jazz Cellar, Vancouver International Jazz Fest and she has been the featured soloist with Marcus Mosley Choral, The Universal Gospel Choir, The Gospel Experience as well as with The Vancouver Men's Chorus on their stunning recording of The Rain Is Over and Gone. She is currently a featured vocalist with The Delisle Vocal Project. Leora is excited to announce that she is currently in pre-production on her new CD featuring ten brand new original songs! Please give a warm welcome to the stage, Leora Cashe and the Vancouver Men's Chorus singing The Rain Is Over and Gone. www.leoracashe.com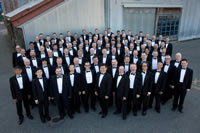 About The Vancouver Men's Chorus
Vancouver Men's Chorus Bio: Canada's original gay men's chorus, the Vancouver Men's Chorus has established itself among the nation's premiere men's choruses and Vancouver's leading gay community organizations. The Vancouver Men's Chorus was founded in 1981 as a non-profit organization for gay men and their friends, whose primary goal is excellence in male choral entertainment. Under the continuing direction of its conductor Willi Zwozdesky, the Chorus has achieved prominence through extensive concert touring, radio broadcasts, five commercial CD recordings and a 32-year tradition of home season concerts. In addition, the Chorus performs numerous local volunteer services every year, including benefits for AIDS-related causes, conferences, rallies and other community events. www.vancouvermenschorus.ca
Related Videos:
Related articles:




For more HIV and AIDS News visit...

Positively Positive - Living with HIV/AIDS:
HIV/AIDS News