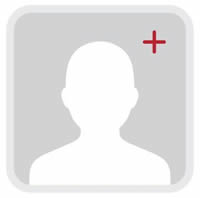 Positively Positive - Living with HIV/AIDS:
HIV/AIDS News
HIV and AIDS News from around the world
"HIV needs to be in the media each and every day as most people only see snippets of news and these are not effective enough. For this reason, in 2007, I decided to include an HIV/AIDS News page where people could find information on many HIV (Human Immunodeficiency Virus) and AIDS (Acquired Immune Deficiency Syndrome) related issues. I collaborate with individuals, groups and organizations throughout the world, to include their HIV/AIDS news articles, press releases, events, workshops, conferences and more on PositivelyPositive.ca. News items stay on the HIV/AIDS News page for a month, and then go into the ."
Bradford McIntyre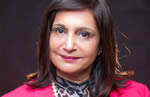 UNAIDS is deeply saddened by the death of pioneering HIV scientist and researcher Gita Ramjee
GENEVA, 2 April 2020- UNAIDS is shocked and saddened by the sudden death of Gita Ramjee, who died of COVID-19 related complications on 31 March 2020. Her death is an immense loss to the HIV prevention research community. UNAIDS offers its full support to all efforts to stop the spread of COVID-19 and prevent more loss of life.



UNAIDS calls for a human rights approach to the COVID-19 outbreak that puts communities at the centre
GENEVA, 20 March 2020- UNAIDS is calling on countries to adopt a human rights-based approach in responding to the global outbreak of COVID-19 that puts communities at the centre and respects the rights and dignity of all. To help guide governments, communities and other stakeholders in planning and implementing measures to contain the pandemic, UNAIDS has produced a new guidance document that draws on key lessons from the response to the HIV epidemic: Rights in the time of COVID-19: lessons from HIV for an effective, community-led response.



Coronavirus disease (COVID-19), HIV and hepatitis C: What you need to know
17 March 2020- The World Health Organization has declared that there is a pandemic caused by the spread of a new coronavirus. This virus is called severe acute respiratory syndrome coronavirus 2 (SARS-CoV-2), and causes a disease called coronavirus disease 2019 (COVID-19).



UNAIDS welcomes government's decision to make PrEP routinely available across England
GENEVA, 17 March 2020- UNAIDS warmly welcomes the decision made to make pre-exposure prophylaxis (PrEP) available to everyone who needs it in England. Activists and advocates have been campaigning for a number of years to make the life-saving preventative HIV medicine available to people at higher risk of HIV and on 15 March the government announced that PrEP will be made available across the country as part of the government's efforts to end HIV transmission by 2030.



Forty years into the HIV epidemic, AIDS remains the leading cause of death of women of reproductive age—UNAIDS calls for bold action
GENEVA/JOHANNESBURG, 5 March 2020 - Gender discrimination and violence, gaps in education and lack of economic empowerment and protection of sexual and reproductive health and rights are blocking progress
Ahead of International Women's Day, UNAIDS has launched a new report showing that the stark inequalities and inequities between men and women are continuing to make women and girls more vulnerable to HIV. We've got the power urges governments to do more to empower women and girls and fulfil their human rights.



Might cost issues affect the success of HIV care programs in the future?
3 March 2020- Over the past 15 years several important advances have been made in the care and treatment of HIV infection. Clinical trials have found that initiating HIV treatment (ART) early results in better measures of health. Treatment guidelines now recommend that ART be offered to all people who test positive for HIV regardless of their CD4+ cell count. The effects of ART are so tremendous that scientists increasingly expect that many HIV-positive people will live into their senior years.


AIDS 2020 plenary line-up announced
24 February 2020 (Geneva, Switzerland) - The International AIDS Society (IAS) has announced the plenary presentations headlining the 23rd International AIDS Conference (AIDS 2020), which will take place in San Francisco and Oakland, United States, on 6-10 July 2020. AIDS 2020 is the world's largest conference on HIV and AIDS and is expected to bring together 20,000 participants from more than 170 countries.

==============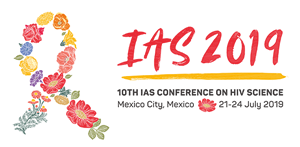 IAS 2019 online programme!
The IAS 2019 online programme is the primary source to navigate all conference programming and resources. Here you can plan your delegate experience by searching sessions, exhibitions, affiliated events and building your itinerary by marking your favourites. This will also serve as your primary resource with links to speaker presentations, rapporteur summaries and e-posters as they become available.

Outstanding researchers and young investigators recognized for innovations and new insights in HIV science
21 July 2019 (Mexico City, Mexico)-The International AIDS Society (IAS) announced recipients of prizes and awards at the 10th IAS Conference on HIV Science (IAS 2019) today. These recognize innovation in HIV research, leadership in protecting human rights and the most promising work by an emerging generation of early-career scientists.

Is the global HIV response in crisis?
IAS 2019 opens with a spotlight on humanitarian disaster
21 July 2019 (Mexico City, Mexico)- More than 5,000 people from 140 counties have gathered in Mexico City for the opening of the 10th IAS Conference on HIV Science (IAS 2019), where global experts called for urgent action to address the health needs of millions of people affected by humanitarian crises.

¿Está en crisis la respuesta global contra el VIH?
La apertura de IAS 2019 se enfoca en los desastres humanitarios
21 de julio de 2019 (Ciudad de México, México)- Más de 5,000 personas de 140 países se encuentran reunidos en la Ciudad de México para la apertura de la 10a Conferencia Mundial Científica sobre VIH (IAS 2019), en donde expertos de todo el mundo pidieron acción urgente para enfrentar las necesidades en salud de millones de personas afectadas por las crisis humanitarias.

New studies and WHO guidance clarify the way forward for use of dolutegravir in women of childbearing age
22 July 2019 (Mexico City, Mexico)- The safety of the HIV treatment drug, dolutegravir (DTG), during pregnancy has been one of the most urgent questions in global health for the past year.

ECHO study finds high rates of HIV and STIs among women in trial countries
IAS 2019 features new evidence on integration
22 July 2019 (Mexico City, Mexico)- New evidence presented at the 10th IAS Conference on HIV Science (IAS 2019) offers further analysis from the highly-publicized Evidence for Contraceptive Options and HIV Outcomes (ECHO) trial, which just a few weeks ago finally put to rest the long-standing concern that certain hormonal contraceptives might increase women's risk of becoming infected with HIV.

The future of the HIV response
New report provides first-time analysis of success across six locations
22 July 2019 (Mexico City, Mexico)- For the first time, AIDS experts have brought together new assessments from six locations around the world that have made impressive progress fighting the epidemic, identifying the common contributors to success and providing a roadmap to ending the epidemic globally.

New HIV prevention tools address realities of people's lives
New vaccine trial and early results from first human trial of PrEP implant revealed
23 July 2019 (Mexico City, Mexico)- New studies released at the 10th IAS Conference on HIV Science (IAS 2019) place the spotlight on progress that could completely change the HIV prevention landscape. These include advancements in oral pre-exposure prophylaxis (PrEP) delivery, long-acting implants and vaccines.

New drugs and more effective treatment regimens featured at IAS 2019
More choices emerge for people living with HIV
24 July 2019 (Mexico City, Mexico)- New evidence released today at the 10th IAS Conference on HIV Science (IAS 2019) highlights important advancements in antiretroviral therapy, including new and more efficient regimens with the potential to change the treatment landscape.

Prof Hendrik Streeck announced as the Local Scientific Chair of IAS 2021
24 July 2019 (Mexico City, Mexico)- The International AIDS Society (IAS) today announced that Professor Hendrik Streeck is the Local Scientific Chair of the 11th IAS Conference on HIV Science (IAS 2021), which takes place in Berlin, Germany, on 18-21 July 2021.

###
Bradford McIntyre, HIV+ since 1984, operated the HIV/AIDS News page on from 2007 - 2016.