Positively Positive - Living with HIV/AIDS:
HIV/AIDS News
HIV and AIDS News from around the world

Worldwide, 38 million people are infected with HIV. Since 1981, 76 million people have become infected with HIV and 33 million people infected with HIV have died. One forth of individuals infected with HIV are not aware that they have been infected. 1.7 million individuals worldwide acquired HIV in 2019. AIDS kills more people than any other infectious disease.
Practicing Safe Sex is our best resource in preventing HIV infection through sexual contact.
Sexual contact accounts for 95 percent of all new HIV infections worldwide.
Safe Sex = Disease Prevention - STAY SAFE!
Use A Condom Every Time!

"HIV needs to be in the media each and every day as most people only see snippets of news and these are not effective enough. For this reason, in 2007, I decided to include an HIV/AIDS News page where people could find information on many HIV (Human Immunodeficiency Virus) and AIDS (Acquired Immune Deficiency Syndrome) related issues. I collaborate with individuals, groups and organizations throughout the world, to include their HIV/AIDS news articles, press releases, events, workshops, conferences and more on PositivelyPositive.ca. News items stay on the HIV/AIDS News page for a month, and then go into the HIV/AIDS News Archives."
— Bradford McIntyre
Conservatives propose revised sex ed rules in LGBTQ pushback
PHOENIX - April 16, 2021 - By ASSOCIATED PRESS - Lawmakers in several Republican-led states are considering sex education changes that would restrict discussions about sexual orientation and gender identity.
Two years after Arizona lawmakers repealed a ban on any HIV/AIDS instruction that "promotes a homosexual lifestyle" as they faced a lawsuit, they have approved revamping the state's sex education laws to make them some of the strictest in the nation when it comes to teaching about LGBTQ issues.
Read more...


Injectable HIV therapy would have to cost less than $131 a year to be cost-effective in Africa
16 April 2021 - Gus Cairns - A cost-effectiveness analysis has found that injectable, long-lasting antiretroviral therapy (ART) would need to cost no more than $131 a year in order to be cost-effective if used for patients who are not fully virally suppressed in lower-income settings in regions like sub-Saharan Africa.
Read more...


Pancreatic and colorectal cancer risk raised in people with hepatitis C and HIV
15 April 2021 - Keith Alcorn - Pancreatic cancer occurred more often in people with hepatitis C or HIV in Canada's British Columbia Hepatitis Testers Cohort, and colorectal cancer was more likely to occur in people diagnosed with hepatitis B or C, or HIV, cohort investigators report in the journal Therapeutic Advances in Medical Oncology.
Read more...

UNC Researchers Receive $3.74 Million to Create Injectable Technology for Contraception, HIV Prevention
15-Apr-2021- Newswise - CHAPEL HILL, NC - Rahima Benhabbour, MSc, PhD, assistant professor in the UNC/NCSU Joint Department of Biomedical Engineering (BME), is leading a collaboration with the Centers for Disease Control and Prevention (CDC) to develop the first ultra-long-acting injectable multi-purpose prevention technology (MPT) for prevention of HIV and unplanned pregnancy.
The lab of Rahima Benhabbour, PhD, has received a $3.74 million grant over five years from the National Institute of Allergy and Infectious Diseases (NIAID) of the National Institutes of Health (NIH). The grant will fund the creation of an injectable that will provide long-acting protection for women against sexually transmitted pathogens and prevent pregnancy, but is also removable.

Researchers Find Protein That Helps HIV-1 Navigate Through Cell
April 15, 2021 - Chris Casey - Proteins could become targets for long-acting therapies for patients suffering from AIDS-related illnesses
HIV-1, which causes AIDS, navigates a labyrinth of immune sensors and anti-viral attackers in order to reach a target-cell nucleus, where it permanently integrates into human DNA and spreads infection. How the virus traffics through this hostile environment has been a relative "black box" of mystery compared to other parts of the life cycle.
Read more...


Ending the HIV Epidemic, a panel discussion April 21
Join UC Libraries online Wednesday, April 21, 1:00 p.m. for "Ending the HIV Epidemic," a panel discussion. Learn from various Cincinnati area HIV/AIDS service providers about how long-standing HIV prevention efforts combined with education on treatment, viral load suppression and concerted efforts by multiple agencies are being utilized to make HIV infection a thing of the past and how the public can assist. Registration required.
Read more...
Calls For A U.K. National AIDS Memorial Grow
Apr 14, 2021 - Jamie Wareham - Celebrities including It's A Sin actors Neil Ashton and Jill Nalder have joined Paul Weller in calling for a National AIDS Memorial in the U.K, say the organisers of Project Lighthouse.
One group are aiming to raise £150,000 to create a National AIDS Memorial at the former site of the famous London Lighthouse hospice.
Read more...


Study highlights severe lack of evidence on strategies to keep heterosexual men in HIV care
14 April 2021 - Evidence review finds very few studies have investigated ways to keep heterosexual men in HIV care in Africa, despite men being more likely than women to die from AIDS-related illness.
A systematic evidence review that set out to identify and appraise strategies to keep heterosexual men in sub-Saharan Africa in HIV care has found very little evidence to assess.
Read more...


HIV disclosure improves parent-child relationships
14 April 2021 - Bakita Kasadha - HIV-positive mothers who share their status with their HIV-negative children report greater communication and improved relationships, report Dr Nada Goodrum of Medical University of South Carolina and colleagues in Child Development. The US study shows that mothers who had disclosed saw greater decreases in parenting stress compared with those who did not. The study suggests that HIV disclosure enhances open communication and closer bonds within parent-child relationships.
Read more...


The impact of COVID-19 on HIV, TB and malaria services and systems for health
A snapshot from 502 health facilities across Africa and Asia
13 April 2021 - A new report by the Global Fund to Fight AIDS, Tuberculosis and Malaria provides a snapshot detailing the impact of COVID-19 on health service delivery for HIV, TB and malaria in 32 countries across Africa and Asia, and highlights the adaptive measures that health facilities adopted to counter the disruption to their services caused by the pandemic.
Read more...


What to know about ARS symptoms
Acute retroviral syndrome (ARS) is the initial, acute stage of an HIV infection. ARS symptoms, which resemble influenza symptoms, appear within several weeks of exposure to the virus and usually last from a few days to a few weeks.
April 13, 2021 - Written by Zia Sherrell, MPH - HIV is a virus that affects the immune system and progresses through three stages.
After exposure to HIV, a person may develop various symptoms that resemble those of influenza, or the flu. These symptoms indicate the first stage of HIV infection, which is called ARS.
Read more...

Contemporary Pediatrics® Announces Strategic Alliance Partnership (SAP) with Elizabeth Glaser Pediatric AIDS Foundation
CRANBURY, N.J., April 13, 2021 /PRNewswire/ - Contemporary Pediatrics®, a trusted multimedia platform featuring clinical articles, case studies, and practice management tips for pediatricians and other pediatric health care providers, has announced the addition of the Elizabeth Glaser Pediatric AIDS Foundation (EGPAF) to its Strategic Alliance Partnership (SAP) program.

HIV Prevention at CROI 2021. NATAP Report by Renee Heffron, PhD and Connie Celum, MD, University of Washington
April 13, 2021 - By Anna Funk - CROI 2021 was held virtually and was highly successful in terms of the quality of the plenaries, oral abstract sessions, and the use of Science Spotlights to make the poster sessions interactive in a virtual context.
Read more...
How Close Are We to a Cure for HIV?
April 13, 2021 - By Anna Funk - Promising new research may soon help treat, and one day cure, the chronic disease.
Just over a decade ago, researchers announced a first: They had cured a patient of HIV. Known as the Berlin patient, Timothy Ray Brown had needed a bone marrow transplant to treat his acute myeloid leukemia. Doctors used the opportunity to replace his bone marrow using stem cells from a donor with gene-based HIV immunity. It worked: Brown's leukemia was cured, as was his HIV. More recently, in 2019, a second patient, this time being treated for Hodgkin's lymphoma, was similarly cured in London.
Read more...
BEHIND THE MASK: PUBLIC HEALTH INNOVATOR DR. STEPHAUN E. WALLACE
April 13, 2021 - by Shann Thomas - Dr. Stephaun E. Wallace already had a lengthy list of job titles: the director of external relations for Fred Hutchinson Cancer Research Center's (Fred Hutch) HIV Vaccine Trials Network (HVTN), faculty appointments at Fred Hutch and the University of Washington (UW), as a staff scientist and clinical assistant professor respectively, in addition to launching the inaugural Office of Community Engagement for the UW/Fred Hutch Center for AIDS Research.
Read more...
Original Dreamgirls Reunite for RWQuarantunes Concert, Raising Over $1.3 Million for Broadway Cares/Equity Fights AIDS
APRIL 13, 2021 - BY ANDREW GANS - The virtual event also featured performances by Tony winners Heather Headley, Bernadette Peters, Kristin Chenoweth, and James Monroe Iglehart.
The evening was streamed live from the bare stage of Broadway's New Amsterdam Theatre, home to Disney's Aladdin, and raised $1,309,970 for Broadway Cares/Equity Fights AIDS. The concert was the third evening benefiting the fundraising organization: A June 27, 2020 RWQuarantunes concert raised $867,767 for Broadway Cares, while the October 18, 2020, evening raised $1,238,273.
Read more...

Benefits of continuing to provide life-saving HIV services outweigh the risk of COVID-19 transmission by 100 to 1
GENEVA,13 April 2021 - Disruption to HIV services as high as 75% has been reported in some countries—to prevent increased AIDS-related deaths, HIV services must continue during the COVID-19 pandemic
UNAIDS and the World Health Organization (WHO) have supported mathematical modelling to establish the benefits of continuing HIV services compared to the potential harm of additional COVID-19 transmission. The analysis shows that maintaining HIV services would avert between 19 and 146 AIDS-related deaths per 10 000 people over a 50-year time horizon, while the additional COVID-19-related deaths from exposures related to HIV services would be 0.002 to 0.15 per 10 000 people. The analysis demonstrates that the benefits of continuing to provide HIV services during the COVID-19 pandemic far outweigh the risk of additional COVID-19-related deaths.



McMaster and SFU to lead national network for modelling infectious disease epidemics
APRIL 12, 2021 - BY MICHELLE DONOVAN - A team of researchers at McMaster, Simon Fraser University and several other universities across the country, has received $2.5-million in funding from the federal government to establish a national network to track the spread of infectious disease.

Fungal disease diagnosis is life saver for patients with HIV and AIDS
12 April 2021 - A fungal disease diagnostic and educational programme has had a transformational impact on the mortality of HIV patients in Guatemala, according to new research.
And the programme, say scientists at the Asociacio´n de Salud Integral (ASI) in Guatemala City and The University of Manchester, will save lives in countries across the developing world if implemented.

New test better detects reservoir of virus in HIV patients
April 12, 2021 - Study may improve clinical trials of therapeutics aimed at curing human immunodeficiency virus, UW Medicine researcher says.
A new test that measures the quantity and quality of inactive HIV viruses in the genes of people living with HIV may eventually give researchers a better idea of what drugs work best at curing the disease.
Currently no cure exists for HIV and AIDS. But antiretroviral therapy drugs, or ARTs, effectively suppress the virus to undetectable levels, but when ART is stopped, HIV reactivates to rekindle active infection.



Permanent memorial to those lost to the AIDS crisis to finally be unveiled
APRIL 12, 2021 - MAGGIE BASKA - A permanent memorial for those who lost their lives to the HIV and AIDS crisis will have its home in London's Tottenham Court Road.
The sculpture will sit in Tottenham Court Road near the former Middlesex Hospital, which was where the UK's first AIDS unit was opened by Princess Diana in 1987.
Read more...
Hero volunteers of the AIDS crisis tell their stories at last
12 April 2021 - Sarah Maguire - Forty years since HIV/AIDS began taking lives, stories of the Australian volunteers who cared for the dying during the crisis years have been told in a moving new book co-authored by Macquarie University historian Robert Reynolds.
Jim Battiscombe discovered he was HIV positive in 1990, and spent the first two years of his diagnosis caring for his partner Peter, who had been diagnosed at the same time but quickly developed full-blown AIDS.
Read more...
Lipid nanoparticle encapsulated nucleoside-modified mRNA vaccines elicit polyfunctional HIV-1 antibodies comparable to proteins in nonhuman primates
April 9, 2021 - ABSTACT
The development of an effective AIDS vaccine remains a challenge. Nucleoside-modified mRNAs formulated in lipid nanoparticles (mRNA-LNP) have proved to be a potent mode of immunization against infectious diseases in preclinical studies, and are being tested for SARS-CoV-2 in humans.



National AIDS Memorial Celebrates Recent Pedro Zamora Scholars for their Community Engagement on National Youth HIV & AIDS Awareness Day
San Francisco, April 09, 2021 (GLOBE NEWSWIRE) - Applications for 2021 Award Now Being Accepted for social justice program funded through the support of ViiV Healthcare
The National AIDS Memorial is marking National Youth HIV & AIDS Awareness Day by celebrating its most recent Pedro Zamora Young Leaders Scholarship recipients, highlighting their work on campus and in their communities. The memorial has created a special section on its scholarship website highlighting their work, impact and commitment to social change, particularly around HIV/AIDS, which continues to disproportionately impact young people and communities of color.



National Youth HIV & AIDS Awareness Day 2021
April 9, 2021 - By Trenton Straube - #NYHAAD is Saturday, April 10, and youth HIV advocates want your help to repeal HIV discrimination. Here's their plan.
Saturday, April 10, marks National Youth HIV & AIDS Awareness Day (NYHAAD) 2021. Traditionally, it's a "day to educate the public about the impact of HIV and AIDS on young people," according to the nonprofit Advocates for Youth, which spearheads NYHAAD. The group adds, "The day also highlights the HIV prevention, treatment and care campaigns of young people in the U.S."
Read more...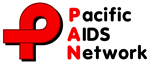 For a Life Beyond HIV
April 9, 2021 - For a Life Beyond HIV is a non-promotional and educational virtual congress funded and organized by Gilead Sciences.
This 7-week event will bring world-leading HIV specialists, nurses and other healthcare professionals together with members of the community from across the globe to share and learn in the same environment.
Read more...
Biden seeks to ramp up funds to beat HIV/AIDS in budget request
April 9, 2021 - by Chris Johnson - President Biden, unveiling on Friday his initial budget request to Congress in the first year of his administration, called for ramping up funds to beat the HIV/AIDS epidemic in the United States, signaling he'd continue the PrEP-centric initiative that began in the previous administration.
Read more...


Reinfection after hepatitis C cure in people with HIV predicted by sexually transmitted infections
9 April 2021 - Keith Alcorn - Screening for sexually transmitted infections in people coinfected with HIV and hepatitis C during or shortly after completing direct-acting antiviral treatment to cure hepatitis C may predict which patients are at higher risk of hepatitis C reinfection, a study carried out in San Diego reports.
Read more...
This day in history, April 8: Ryan White, the teenage AIDS patient whose battle for acceptance gained national attention, dies in Indianapolis at age 18
April 8,2021 - By ASSOCIATED PRESS - On April 8, 1990, Ryan White, the teenage AIDS patient whose battle for acceptance had gained national attention, died in Indianapolis at age 18.
Read more...
HIV Is On the Loose in West Virginia, and So Is a Moral Panic About Needle Exchanges
APR 08, 2021 - The state is like the "Titanic sailing right for the iceberg, and you can't do anything to stop it."
Read more...
An HIV vaccine could arrive sooner than we thought—using Moderna's mRNA tech
April 8,2021 - BY HANNAH SEO - A new vaccine trial in humans shows promising results.
More than 60 years after the first known case of human HIV infection, and 40 years after the beginning of the deadly HIV/AIDS epidemic in the United States, a vaccine could be on the horizon.
Read more...


How One Canadian Province Hit Its Lowest Rate of HIV Transmission Ever
APRIL 8,2021 - Ray Mwareya - Even at a time of other competing pandemic-status viruses, it is possible for a state or country to move from being an HIV hotspot to achieving the slowest transmission rates. British Columbia (BC), a province in Canada, is one such illustrious example.
Read more...


What are the early symptoms of HIV?
Human immunodeficiency virus (HIV) is a contagious disease that currently has no cure. Without treatment, it can severely weaken a person's immune system and can be fatal.
According to the Centers for Disease Control and Prevention (CDC)Trusted Source, people with HIV do not always have symptoms in the early stages.
Read more...
A worldwide epidemic decades before the pandemic: 40 years of AIDS artifacts and stories aim to teach recent history and honor millions lost
April 8,2021 - By Alexandra Pecharich - Social work professor Shed Boren's labor of love offers lessons and memories through an ambitious new exhibition at the Coral Gables Museum
Huston Ochoa MSW '20 weeps silently as his former professor and another man unfurl the 12-foot-square, stitched-together fabric. He sees there at the bottom, for the first time in nearly three decades, the colorful rectangle that his 3-year-old self and extended family decorated in honor of his deceased parents.
Read more...
Researchers gain wisdom, key recommendations, from First Nations People living with HIV/AIDS
8 APRIL 2021 - By Megan Mueller - Through storytelling meetings with First Nations people living with HIV/AIDS, a health researcher gains key policy and funding recommendations — nothing short of a call for action that will help to decolonise the HIV cascade of care for Indigenous Peoples.
Health Professor Sean Hillier, a Mi'kmaw scholar from the Qalipu First Nation, Chair of the Indigenous Council at York University and special advisor to the dean of Health on Indigenous Resurgence, is a driving force for positive change. He is an expert on the impact of policy on health care delivery in First Nations communities and in particular for those living with HIV/AIDS.
Read more...


NIH experts call for accelerated research to address concurrent HIV and COVID-19 pandemics
April 08, 2021 - The COVID-19 pandemic is affecting people with or at risk for HIV both indirectly, by interfering with HIV treatment and prevention services, and directly, by threatening individual health. An effective response to these dual pandemics requires unprecedented collaboration to accelerate basic and clinical research, as well as implementation science to expeditiously introduce evidence-based strategies into real-world settings. This message comes from a review article co-authored by Anthony S. Fauci, M.D., director of the National Institute of Allergy and Infectious Diseases (NIAID), part of the National Institutes of Health, and colleagues published in the Journal of Infectious Diseases.

Laverne Cox, Sterling K. Brown to star in 'The Normal Heart' virtual benefit reading
Apr 8, 2021 - Phillip Zonkel - Laverne Cox, Guillermo Díaz, and Ryan O'Connell are among an all-star cast who will perform a virtual benefit reading of Larry Kramer's Tony Award winning play "The Normal Heart" that will be directed by Paris Barclay.
Read more...


HRSA Observes National Youth HIV/AIDS Awareness Day
April 08, 2021 - This Saturday, April 10, is National Youth HIV/AIDS Awareness Day. The Health Resources and Services Administration's (HRSA) HIV/AIDS Bureau (HAB) observes this day every year to raise awareness of the impact of HIV/AIDS on youth and to highlight the work we are doing to help provide care and treatment for youth and young adults with HIV.



MHRP Phase 2 Clinical Trial Launches to Evaluate IL-15 Agonist as Therapy to Reduce Establishment of HIV Reservoir
SILVER SPRING, Md.- April 8, 2021 - The U.S. Military HIV Research Program (MHRP) at the Walter Reed Army Institute of Research last week launched a Phase 2 clinical trial in Thailand to evaluate an interleukin-15 (IL-15) superagonist, ImmunityBio's Anktiva® (also called N-803), administered during acute HIV infection as an experimental therapy to target establishment of the HIV reservoir at a very early stage.



AIDSWatch 2021: Molecular HIV Surveillance
April 7, 2021 - AIDS United


Statement by Winnie Byanyima, Executive Director of UNAIDS, on the occasion of World Health Day
7 April 2021 - Winnie Byanyima, Executive Director of UNAIDS and Under-Secretary-General of the United Nations
Ten thousand people die every day because they cannot access health care and the cost of health services mean that every year 100 million people are pushed into extreme poverty paying for them. That equates to three people every second.



To tell or not to tell: why and how women disclose their HIV status with partners
7 April 2021 - Krishen Samuel - Women living with HIV in South Africa cited varied reasons for why they shared or did not share their status with partners. These ranged from disclosing as a way to increase intimacy, using disclosure as a form of confrontation after learning that they had acquired HIV from a partner, to deciding not to disclose as an act of self-preservation. These findings were published by Dr Lario Viljoen from Stellenbosch University and colleagues in Women's Health.
Read more...
HIV Activist Andrew Spieldenner on His New Job and the Year Ahead
APRIL 07, 2021 - By Neal Broverman - The new executive director of MPact Global Action for Gay Men's Health and Rights has as many ideas as he does challenges.
For someone as accomplished as Andrew Spieldenner, Ph.D., it's refreshing how candid and down-to-earth he remains. The current communications professor at California State University, San Marcos, and the new executive director of MPact Global Action for Gay Men's Health and Rights — the 15-year-old, Oakland, Calif.-based organization that focuses on the needs of gay and bisexual men living with HIV — spoke to Plus on his first day on the job back in March.
Read more...


HIV is: Just a part of me — Stigma & U=U
April 6, 2021 - NAPWHA - In April 2021 NAPWHA will release the final videos from the inspiring 'HIV is: Just a part of me' campaign developed through our creative partnership with Gilead Sciences.



In Memoriam: Alvin H. Baum, Jr. (1930–2021)
April 6, 2021 - Sandy James Planner - Alvin H. Baum, Jr., passed away on March 28, 2021. He was 90 years old, and died of natural causes in his sleep.
Read more...


People with HIV at high risk for intimate partner violence
Ann Arbor, April 6, 2021 - Intimate partner violence found to be associated with riskier behaviors associated with elevated transmission of HIV, increased depression and anxiety, and poor adherence to HIV treatment, scientists report in the American Journal of Preventive Medicine
New data from the Centers for Disease Control and Prevention (CDC) show that one in four adults with HIV in the United States has experienced intimate partner violence (IPV), which disproportionately affects women and LGBT populations. Further, people with HIV who experienced IPV in the past 12 months were more likely to engage in behaviors associated with elevated HIV transmission risk, were less likely to be engaged in routine HIV care and more likely to seek emergency care services and have poor HIV clinical outcomes. The findings are reported in the American Journal of Preventive Medicine, published by Elsevier.

A Moment, An Image: Vancouver in 1987
April 6, 2021 - Sandy James Planner - This image is a who's who in Vancouver from 1987. It is the result of a "casting call" to politicians, news media, sports figures, rock stars and well known Vancouverites to come together for a photo that was used in AIDS awareness campaigns.
Read more...


As CROI 2021 Attests, the PrEP Revolution Is Coming
April 5, 2021 - David Alain Wohl, M.D.- The following is a video and transcript excerpt from an interview conducted with David Alain Wohl, M.D., discussing highlights and clinical takeaway messages from the 2021 Conference on Retroviruses and Opportunistic Infections (CROI 2021), which took place in March. In this video, Wohl talks through new findings on HIV prevention, especially those that aim to expand and transform the options available to people for pre-exposure prophylaxis (PrEP).
Read more...


Certain high blood pressure medications may alter heart risk in people with HIV
DALLAS, April 5, 2021 - When people with human immunodeficiency virus (HIV) develop high blood pressure, the type of medication chosen for their initial treatment may influence their risk of heart disease, stroke and heart failure, according to new research published today in Hypertension, an American Heart Association journal.

John C. Martin, pioneer of single-pill HIV treatment, dies unexpectedly
Apr 5, 2021 - by Lloyd Lee - 'He was a visionary that really understood medical science'
John C. Martin, former CEO of Gilead Sciences who helped develop the first once-a-day pill to treat HIV while at the helm of the company, died unexpectedly on March 30 after suffering head injuries from a fall the previous day. He was 69.
Read more...


Boris Johnson fiercely condemned for confusing HIV with 'AIDS or whatever'
APRIL 5, 2021 - MAGGIE BASKA - Prime minister Boris Johnson has been condemned for confusing HIV with "AIDS or whatever" during a live broadcast of the UK government's COVID briefing.
The prime minister was asked about whether he imagined the UK would still be in a pandemic, considering his personal experience being hospitalised with COVID last year. Johnson was hospitalised in April 2020 after reportedly suffering 10 days of symptoms, and he remained in hospital until 12 April.
Read more...


HIV and Insomnia More Likely To Go Together, Regardless of Age
April 5, 2021 - By Heather Boerner - But people with HIV are less likely to be diagnosed and treated for insomnia than their HIV-negative peers.
People living with HIV were five times more likely to have insomnia, but were less likely to be diagnosed and treated for it, than their HIV-negative peers, according to a study by Ken Kunisaki, MD, of the University of Minnesota, and colleagues published in Open Forum Infectious Diseases.
Read more...
The 'elite controllers' who can naturally suppress HIV
4 Apr 2021 - Research into how some HIV-positive people keep the virus at bay promises to yield new treatment possibilities, from vaccines to gene therapies
The year was 1998 when Joel Blankson encountered a patient he would never forget. Blankson was working in the HIV clinic at John Hopkins School of Medicine, Baltimore, when an HIV-positive woman in her mid-40s arrived for some routine tests.
Read more...
All the Young Men, the story of HIV/AIDS activist Ruth Coker Burks, is a reminder of the good in humanity
APRIL 3 2021 - In 1987, Princess Diana rose above the problems of family - her own and her husband's - by being seen to meet and shake hands with patients suffering from HIV/AIDS. There was courage in the act, because at that time there was a widespread view that the infection could be spread by casual contact, and medical workers were required to wear layers of protective clothing.
Read more...
Canada's Bruce House Continues Its Fight for Persons Living With HIV
April 2, 2021 - Originally known as The AIDS Housing Group of Ottawa, and where those living with AIDS retreated for end-of-life care, Bruce House in Ottawa, Ontario, Canada, has endured for 33 years by adapting its services to fit what is needed at the time, shifting from primarily hospice care to transitional care, and continuously offering support services—even surviving the closure of its original transition house several years ago due to lack of funding.
Read more...


Researchers devise more efficient, enduring CAR gene therapy to combat HIV
April 1, 2021 - Enrique Rivero - A UCLA research team has shown that using a truncated form of the CD4 molecule as part of a gene therapy to combat HIV yielded superior and longer-lasting results in mouse models than previous similar therapies using the CD4 molecule.
This new approach to CAR T gene therapy — a type of immunotherapy that involves genetically engineering the body's own blood-forming stem cells to create HIV-fighting T cells — has the potential to not only destroy HIV-infected cells but to create "memory cells" that could provide lifelong protection from infection with the virus that causes AIDS.

Nanozymes that can block HIV reactivation
Apr 1, 2021 /PRNewswire/- Dining Out For Life® Hosted by Subaru is More Meaningful Than Ever
Researchers at the Indian Institute of Science (IISc) have developed artificial enzymes that can successfully block reactivation and replication of the Human Immunodeficiency Virus (HIV) in the host's immune cells.
Made from vanadium pentoxide nanosheets, these "nanozymes" work by mimicking a natural enzyme called glutathione peroxidase that helps reduce oxidative stress levels in the host's cells, which is required to keep the virus in check.



More choice in community-based HIV testing leads to higher uptake in South Africa
01 April 2021 - Providing a variety of ways to test for HIV resulted in high rates of young people – particularly young women – coming forward and reduced the gap between men and women.
A South African programme that enabled people to take HIV tests in a variety of community settings, such as homes and workplaces, has resulted in high rates of young people getting tested, particularly young women, and reached more men.
Read more...
====================================