Positively Positive - Living with HIV/AIDS:
HIV/AIDS News
HIV and AIDS News from around the world

Worldwide, 38 million people are infected with HIV. Since 1981, 76 million people have become infected with HIV and 33 million people infected with HIV have died. One forth of individuals infected with HIV are not aware that they have been infected. 1.7 million individuals worldwide acquired HIV in 2019. AIDS kills more people than any other infectious disease.
Practicing Safe Sex is our best resource in preventing HIV infection through sexual contact.
Sexual contact accounts for 95 percent of all new HIV infections worldwide.
Safe Sex = Disease Prevention - STAY SAFE!
Use A Condom Every Time!

"HIV needs to be in the media each and every day as most people only see snippets of news and these are not effective enough. For this reason, in 2007, I decided to include an HIV/AIDS News page where people could find information on many HIV (Human Immunodeficiency Virus) and AIDS (Acquired Immune Deficiency Syndrome) related issues. I collaborate with individuals, groups and organizations throughout the world, to include their HIV/AIDS news articles, press releases, events, workshops, conferences and more on PositivelyPositive.ca. News items stay on the HIV/AIDS News page for a month, and then go into the HIV/AIDS News Archives."
Bradford McIntyre



As HIV incidence declines in South Africa, new infections are concentrating in those over 25
24 September 2021 - Oguzhan Nuh - The scale-up of HIV treatment, youth-focused prevention interventions and voluntary male circumcision has changed the age distribution of HIV incidence in South Africa according to a study published in the Proceedings of the National Academy of Sciences.
South Africa has the largest HIV epidemic in the world, with 7.7 million people currently living with HIV.
Read more...
Health minister to investigate clinic which refused to treat HIV patient
September 23, 2021 - By Stavros Nikolaou - The health minister has called for an investigation after an HIV-positive patient said she was refused treatment at a private clinic in Limassol for a head injury last weekend.
Read more...
Q&A: HIV, sexual activity need to be part of conversations with older patients, experts say
September 23, 2021 - By Janel Miller & Paul A. Volberding, MD - A case report of an 83-year-old man in Spain who was newly diagnosed with HIV highlights the importance of screening older adults, experts said.
Enrique Garcia Carus, MD, a physician at the Central University Hospital of Asturias in Spain, presented the case report during the virtual European Congress of Clinical Microbiology & Infectious Diseases (ECCMID). The patient experienced unexplained weight loss and fever for about 1 month before tests showed he was HIV positive. He had a CD4 cell count of 182 and a high viral load of 180,564 copies/ml.
Read more...


Spreading HIV, the virus that causes AIDS, is against the law in 37 states - with penalties ranging up to life in prison
September 22, 2021 - Despite the fact that HIV is now a treatable medical condition, the majority of U.S. states still have laws on the books that criminalize exposing other people to HIV. Whether or not the virus is transmitted does not matter. Neither does a person's intention to cause harm. A person simply must be aware of being HIV-positive to be found guilty.
These laws are enforced mainly on marginalized people living in poverty who cannot afford lawyers. The penalties – felony convictions and being placed on sex offender registries – are severe and life altering.

Summit to debunk myths, stigma around HIV for Michigan youth
Sep 22, 2021 - By Lily Bohlke - Organizers of a summit about sexual health will provide a safe space on Friday for young Michiganders to have open, honest and affirming conversations about HIV prevention and care.
More than 15,000 Michigan residents live with HIV, and the stigma associated with it often keeps people from getting tested and knowing their status.
Read more...


Aid for AIDS Wants Your Unused HIV Meds, Now More Than Ever
September 22, 2021 - By Trenton Straube - Donations dropped 70% due to COVID-19, and Americans on HIV treatment today have fewer unused meds, says the nonprofit's founder.
Lifesaving combination therapy for HIV arrived in 1996. That year also saw the launch of Aid for AIDS (AFA), an international organization based in New York City that gathers unused, unexpired meds and distributes them to people living with HIV across the globe who don't have access to treatment.
Read more...


Rates of infectious disease linked to authoritarian attitudes and governance – study
22-Sep-2021 - Newswise - According to psychologists, in addition to our physiological immune system we also have a behavioural one: an unconscious code of conduct that helps us stay disease-free, including a fear and avoidance of unfamiliar – and so possibly infected – people.



People over 50 years old or with existing kidney dysfunction are more likely to get kidney damage when using tenofovir disoproxil-based PrEP
21 September 2021 - Felicia Bamgbose - A study published in AIDS found that people who already had some evidence of decreased kidney function on blood tests or who were aged over 50 were significantly more likely to develop kidney impairment when taking tenofovir disoproxil as pre-exposure prophylaxis (PrEP). The risk of kidney damage when taking PrEP was found to be low, although it may have been underestimated in previous clinical studies.
Read more...

Partnering to get back on track to end AIDS by 2030
Date: Wednesday, 22 September 2021, 13:00–14:30 New York time
UNAIDS, PEPFAR and the Global Fund are hosting an event on the sidelines of the 76th UN General Assembly to invigorate and mobilize partners to end AIDS by 2030. The event will stress how efforts to end AIDS are critical to achieving the Sustainable Development Goals, to advancing the global response to COVID-19, to end inequalities and for pandemic preparedness.



Tory cuts jeopardising 'precarious' global fight against HIV and AIDS, new report warns
SEPTEMBER 21, 2021 - LILY WAKEFIELD - Tory aid cuts are set to cause a surge in global HIV transmissions and AIDS-related deaths, politicians and activists have warned.
The foreign aid cuts were introduced by chancellor of the Exchequer Rishi Sunak, who announced in November 2020 that the government would cut its spending of 0.7 per cent of gross national income on official development assistance (ODA) to just 0.5 per cent. In July, 2021, MPs voted in support of ending the 0.7 per cent commitment.
Read more...
Our global plan to fight HIV has been a strategic weapon against COVID
09/20/21 - BY ANGELI ACHREKAR - Advocates say cuts will hurt community organizations in providing mental, sexual health services
As the global community remains focused on controlling the COVID-19 pandemic, we must not forget the persistent challenge of the global HIV epidemic, now entering its fifth decade. Last year, 1.5 million people were infected with HIV and nearly 700,000 people died of AIDS-related illnesses worldwide. These figures have declined markedly from their historic peaks — largely thanks to the U.S. government's strong bipartisan global AIDS leadership and investment — but HIV continues to take a devastating toll on millions of people worldwide.
Read more...
AIDS Committee of Toronto holds final walk after significant cuts to services
Sep 20, 2021 - Sara Jabakhanji - Advocates say cuts will hurt community organizations in providing mental, sexual health services
This year's 15th annual fundraiser raised $103,000 for African grandmothers who are building community against AIDS, HIV and this year, disproportionately low COVID vaccination rates.
Read more...

City of Hope and Griffith University researchers use novel method to block HIV in mice
September 20, 2021-DUARTE, Calif.-Scientists developed an anti-HIV protein called ZPAMt that can be delivered to affected areas using exosomes, nanosized parts of cells able to reach difficult-to-access areas of the body, such as the brain.
Researchers at City of Hope, a world-renowned research and treatment organization for cancer and diabetes, and Menzies Health Institute Queensland at Griffith University have developed a novel anti-HIV protein that suppressed HIV levels in the bone marrow, spleen and brain of mice and prevented the virus from replicating in those regions, according to a new study published in Nature Communications today.


Gilead to Present Latest Antiviral Research Data Addressing Urgent Global Needs in Infectious Disease at IDWeek 2021
September 20, 2021 - FOSTER CITY, Calif.--(BUSINESS WIRE)-- Data Provide New Clinical Insights on Use of Veklury for Treatment of COVID-19 –
Research Examines Strategies to Enhance the Participation of Communities Underrepresented in HIV Clinical Trials –
Gilead Sciences, Inc. (Nasdaq: GILD) today announced the upcoming presentation of new data from the company's virology research and development programs at the virtual IDWeek 2021 conference, taking place September 29 – October 3. The findings in COVID-19 research, HIV treatment research and HIV prevention research are the latest example of Gilead's ongoing commitment to help address the evolving COVID-19 pandemic and the needs of people affected by HIV.


Vaccinated groups at highest risk of Covid-19 hospitalisation and death identified using new QCovid tool
20 SEP 2021 - Researchers from the University of Oxford have today reported on findings on the vaccinated people who are at greatest risk from severe Covid-19 leading to hospitalisation or death from 14 days post the second dose vaccination, when substantial immunity should be expected.
In a paper published in the British Medical Journal, they write that by updating the QCovid tool developed in 2020, which directly influenced UK policy in February 2021, adding 1.5 million people in February 2021 to list of those advised to shield, they are able to identify groups more at risk of hospitalisation or death from Covid-19.

More work needed to tackle stigma against HIV in health care and beyond, Manitoba advocates say
Sep 19, 2021 - Bryce Hoye - Annual awareness-raising Red Ribbon Walk & Run going virtual due to pandemic
Christine Bibeau has many stories about how otherwise well-meaning Manitoba health-care workers have stigmatized her for living with HIV.
During the 24-hour labour of her firstborn nearly a decade ago, several nurses asked how Bibeau contracted the virus two years earlier. Some questioned if she was using needle drugs (she wasn't), or whether she was a sex worker (she wasn't).
Read more...
Victoria grandmothers raise over $100,000 with virtual tour across Africa
Sep 19, 2021 - Chris McCormack - Riders averaging 70 years encouraged with the ethos, 'don't be too cautious – go as far as you can'
This year's 15th annual fundraiser raised $103,000 for African grandmothers who are building community against AIDS, HIV and this year, disproportionately low COVID vaccination rates.
Read more...
Billy Porter Says Life Has Been 'Freeing' Since Sharing His HIV Diagnosis: 'I Am No More Silenced'
September 18, 2021 - By Scott Huver and Abigail Adams - The 2021 Emmy-nominated Pose actor, who revealed his HIV diagnosis in May, was an honoree at The Elizabeth Taylor Ball to End AIDS event on Friday
Billy Porter is still feeling good after going public with his HIV diagnosis in May.
The 51-year-old Pose actor was an honoree at The Elizabeth Taylor Ball to End AIDS event (presented by Gilead Sciences) in West Hollywood Park, Calif., on Friday. He told PEOPLE at the event that life has been "freeing" since opening up about his illness.
Read more...
'The country has yet to come to terms with its Aids crisis'
Sep 18, 2021 - KIERNAN GREEN - Playwright Phillip McMahon's new play follows a trio of close-knit LGBTQ+ friends
Two years ago playwright Phillip McMahon tried to imagine an era before his time: the anarchic exuberance of an 1980s gay scene in Dublin, struggling to survive the horrors of the Aids pandemic. For his research he turned to several close older friends, many of them artists who electrified Dublin's nightlife over the past three decades.
Read more...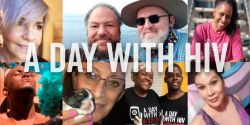 A DAY WITH HIV
September 18, 2021 - 24 HOURS IN THE LIVES OF PEOPLE AFFECTED BY HIV
ON WEDNESDAY, SEPT. 22, 2021 GET IN THE PICTURE
Positively Aware magazine presents A Day with HIV, anti-stigma campaign. A Day with HIV captures 24 hours in the lives of people affected by HIV—that's everyone, regardless of status. Photography and the power of storytelling combine to confront stigma. Get in the picture, and share your story with the world.

Researchers advance the use of nanoparticles to deliver HIV/AIDS drugs to the brain
September 17, 2021 - The Human Immunodeficiency Virus (HIV) is sneaky. It likes to hide in places that anti-viral drugs have a hard time reaching, like the brain. The blood-brain barrier (BBB) protects the brain from bad actors like germs or toxic substances. But in doing so, it also prevents most drugs from entering. HIV takes advantage of this and accumulates in viral reservoirs in the brain.
Herbert Wertheim College of Medicine (HWCOM) researchers have pioneered the use of nanotechnology to deliver HIV-fighting drugs across the BBB.

FOUR GALLERIES TEAM UP TO DEBUT MONUMENTAL AIDS WORK BY GENERAL IDEA AT ART BASEL UNLIMITED.
17 September 2021 - By Mark Westall - On September 20th at Art Basel Unlimited, Mitchell-Innes & Nash (New York), Mai 36 Galerie (Zurich), Maureen Paley (London) and Esther Schipper (Berlin) will jointly present AIDS Cross (1991/2021), the most recent of General Idea's history of AIDS works in various media. All four galleries will additionally present works by General Idea in their respective fair booths, alongside a suite of works by their other represented artists.
Read more...


National HIV/AIDS and Aging Awareness Day 2021
September 17, 2021 - By Trenton Straube - People 55 and older make up 37% of the U.S. HIV population. Most are undetectable. What's more, PrEP use increased among this age group.
Saturday, September 18, is National HIV/AIDS and Aging Awareness Day 2021, referred to on social media as #HIVandAging and #NHAAD. It is an opportunity to draw attention to the health and social needs of the growing number of people aging with HIV, who often face unique challenges and stigma but also enjoy long and fulfilling lives.
Read more...
How televangelist Tammy Faye Bakker became an unlikely ally in the AIDS crisis
Sept. 17, 2021 - By Alexander Kacala - In the new Jessica Chastain-led film, "The Eyes of Tammy Faye," Bakker's groundbreaking 1985 interview with a gay Christian pastor living with AIDS takes center stage.
On Nov. 15, 1985, just two months after President Ronald Reagan finally uttered the word "AIDS" publicly, the televangelist Tammy Faye Bakker did something considered bold and fearless at the time: She interviewed a gay man living with HIV on live television and treated him with compassion.
Read more...


Groundbreaking Research at Temple Paves Way for First Trial of CRISPR-Based HIV Therapy in Human Patients
September 16, 2021 - For the last seven years, researchers at the Lewis Katz School of Medicine at Temple University have been developing and refining CRISPR-based gene-editing technology for the treatment of human immunodeficiency virus type 1 (HIV) infection. Out of that effort has emerged a potentially revolutionizing therapy known as EBT-101, which thanks to recent acceptance as an Investigational New Drug (IND) by the U.S. Food and Drug Administration, could become the first functional cure for chronic HIV infection.


Hampton receives NIA transition research award
CHAPEL HILL, NC - August 17, 2021 - Brea Hampton, a PhD candidate in the Genetics & Molecular Biology (GMB) curriculum and member of the Department of Genetics, has been awarded a competitive five-year Transition to Aging Research Award for Predoctoral Students from the National Institute of Aging (NIA).
The goal of NIA's Transition to Aging Research for Predoctoral Students program is to increase, retain and diversify the pool of trainees in aging and geriatric research. F99/K00 transition awards are highly competitive and serve to encourage and retain outstanding graduate students who have demonstrated potential in pursuing careers as independent researchers.

HHS Awards Over $48 Million to Health Centers for Ending the HIV Epidemic in the U.S. Initiative
September 16, 2021 - Today, the U.S. Department of Health and Human Services (HHS), through the Health Resources and Services Administration (HRSA), awarded over $48 million to 271 HRSA-supported health centers across 26 states, Puerto Rico, and the District of Columbia to expand HIV prevention and treatment, including pre-exposure prophylaxis (PrEP) related services, outreach, and care coordination.

Freddie Mercury NFTs go on sale for AIDS charity
LONDON, Sept 16 (Reuters) - Four non-fungible token (NFT) artworks inspired by late Queen frontman Freddie Mercury are being auctioned off for charity to mark what would have been his 75th birthday.
Three show the singer while the fourth is a dreamlike depiction of a white grand piano with a crown on its stool, surrounded by a pond of swimming goldfish.
Read more...
Aids: the epidemic that changed Britain
September 16, 2021 - Forty years ago, the UK found itself in the grip of a virus that killed thousands of people and sparked fear, confusion and prejudice – HIV. Janet Weston explores the Aids crisis as it unfolded throughout the 1980s, and how it transformed attitudes about everything from sexuality to healthcare
Read more...
LIVING WITH, DYING FROM: THE ART OF GREGG BORDOWITZ
September 15, 2021 - BY BRIAN DROITCOUR - Activists in the 1980s believed that if AIDS affected the "general public"—read: the straight, white middle class—as much as it did gay men, drug users, and people of color, the government would act against it with swift efficacy. The experience of 2020 proved them wrong. Senators treated early briefings on Covid-19 more like stock tips than action items. Stay-at-home orders were too tardy and uneven to blunt the first wave of infections. States acted without coordination, while the Trump administration blocked shipments of essential medical equipment to states whose governors were insufficiently appreciative of the president. Financial assistance was generous for big companies and meager for individuals. Political denial contributed to half a million deaths. People learned to take measures of harm reduction into their own hands, to build their own networks of mutual aid, as AIDS activists did in the '80s, and still do now.
Read more...


What's the Latest on Lenacapavir—the Promising New Treatment for Multi-Drug Resistant HIV?
Sept. 14, 2021 - Larry Buhl - If approved by the U.S. Food and Drug Administration (FDA), lenacapavir could be a game changer for people living with HIV (PLWH) who have developed drug resistance on their current regimens and have limited treatment options available to them. The long-acting capsid inhibitor—administered as twice-yearly injections—could also be a convenient option for PLWH who are just starting therapy, and as an alternative to daily pills for pre-exposure prophylaxis (PrEP) as well.
Read more...
Proteins that outwit emerging and re-emerging viruses
Sept. 14, 2021 - In cells, molecule enhances immune response to HIV, Ebola and Zika
A family of proteins best known for their role in diminishing HIV infectivity may have the goods to outwit other emerging and re-emerging viruses, scientists have found.
The key to their newly discovered power: enhancing the signals sent within immune cells to unleash one of the most potent fighters in the innate antiviral response, proteins called type I interferons.

Why do we walk? It's not too late to walk for those living with AIDS
SEP 14, 2021 - SELIN NALBANTOGLU - The National Institute of Health recently awarded a $2.4 million Research Project Grant, known as an R01, to researchers at the Yale School of Medicine and Yale School of Nursing to study the incidence of fragility fractures in patients with human immunodeficiency virus, or HIV.
Read more...
The U.N. has a plan to end AIDS by 2030. But Russia doesn't like it.
September 14, 2021 - The focus on social policies to end discrimination ratcheted up political disagreements
One issue that has long had consensus within the U.N. is the need to address the HIV/AIDS epidemic. But at a June UNGA high-level meeting on HIV/AIDS, Russia refused to support a consensus political declaration on ending the epidemic, forcing the first contested vote on this topic.
Read more...

Unitaid, CHAI, Laurus Labs to accelerate development of best-in-class HIV medication for children
September 13, 2021 - Development is underway based on an agreement launched in June 2021 between Unitaid, the Clinton Health Access Initiative (CHAI), and pharmaceutical manufacturer Laurus Labs to accelerate the development, commercialization, and registration of the best-in-class second-and third-line HIV treatment darunavir boosted with ritonavir (DRV/r) for children.
...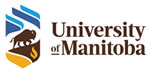 Two UM researchers inducted into Canadian Academy of Health Sciences
SEPTEMBER 13, 2021 - Canadian Academy of Health Sciences (CAHS) has announced that Drs. Keith Fowke and Ruth Ann Marie of the Rady Faculty of Health Sciences have been appointed as Fellows.
Induction into the CAHS as a Fellow is considered one of the highest honours within Canada's academic community. CAHS Fellows, who serve as unpaid volunteers, are nominated by their institutions and peers and selected in a competitive process based on their internationally recognized leadership, academic performance

Many people may have fallen through the gaps and could be living with undiagnosed STIs
13th September 2021 - WORDS BY PHILIP BALDWIN - "As we emerge from this difficult 18 months, we need to keep sexual health at the forefront of our minds," writes Philip Baldwin.
This year Sexual Health Week runs from 13 to 19 September. Many LGBTQ+ people will be more aware of HIV Testing Week and World AIDS Day, but Sexual Health Week is a great time to reflect, not just on HIV, but on sexual health more broadly.
Read more...
Why do we walk? It's not too late to walk for those living with AIDS
Sep. 13, 2021 - Stanley Kahn II - Why do we walk?
In the Big Bend area, 1 out of every 172 adults is known to be living with HIV/AIDS.
Read more...


Positive Living Conference Goes on Despite COVID-19 Fears
Sept. 13, 2021 - Charles Sanchez - "The eyes of the HIV world are upon us," said Butch McKay, former executive director for Okaloosa AIDS Support and Informational Services (OASIS) in Florida's Gulf Coast, "because we're the first HIV conference of any magnitude to go forward for a whole weekend conference."
Read more...
Study offers reassuring findings on HIV-to-HIV transplants
September 12, 2021 - BY Caitlyn Stulpin - HIV-to-HIV transplantation is on the rise, and there are many donors with good organ quality and an acceptable risk profile in terms of post-transplant ART for prevention of HIV superinfection, according to a recent study.
Read more...
Toronto: Dionne Warwick Talks HIV/AIDS Activism, 'That's What Friends Are For' Remake
SEPTEMBER 12, 2021 - BY ETAN VLESSING - The music icon appeared at a press conference at TIFF for the documentary 'Dionne Warwick: Don't Make Me Over.'
BMusic icon Dionne Warwick says she embraced HIV/AIDS activism in the 1980s after seeing so many of her peers in the music industry be struck down by the pandemic disease well before it was fully understood.
Read more...
Arthur Ammann, UCSF doctor who discovered AIDS virus in infants, dies at 85
Sep. 10, 2021 - Sam Whiting - Dr. Arthur Ammann devoted 40 years to studying and treating HIV in women and children.
Before AIDS had a name and was still thought to be a disease primarily affecting gay men, Dr. Arthur Ammann at UCSF Parnassus discovered the same condition in a newborn who had undergone a blood transfusion.
Read more...


HIGHLIGHTS FROM THE 2021 HIV CURE AND GENE THERAPY FORUM
Sep 9, 2021 - By Karine Dubé, Lynda Dee, and Michael Louella - The International AIDS Society (IAS) held a virtual pre-conference meeting focused on HIV cure and gene therapy, July 20–21, 2021. The meeting focused on leveraging advances in cell and gene therapy towards an HIV cure and for sickle cell disease, and ensuring that these interventions be made globally available. A few highlights:
Read more...
Multidisciplinary partnership aims to cure people with HIV
September 9, 2021 - By Sarah C.P. Williams - Over the last 40 years, HIV has shifted from a deadly and mysterious virus to one that can be controlled with daily drugs. But attempts to completely eliminate the virus from the bodies of people living with HIV, curing them for good, have failed.
Now, with a $26.5 million grant from the National Institutes of Health (NIH), a multidisciplinary group of researchers from institutions around the world is trying a completely new strategy for curing HIV.



Impaired T cell function precedes loss of natural HIV control
September 9, 2021 - BOSTON - HIV is a master of evading the immune system, using a variety of methods to prevent the body from being able to find and kill it. The vast majority of people living with HIV require daily medication to suppress the virus and therefore prevent the development of AIDS.
But for a small subset of people, this battle between the immune system and the virus looks quite different. Known as controllers, they have immune systems that can suppress the virus without any need for medication. While most controllers can suppress the virus indefinitely, some eventually lose control over the virus and require medication to achieve viral suppression. In a paper recently published in Immunity, researchers at the Ragon Institute of MGH, MIT and Harvard reported that, in these cases, control is lost after a type of immune cell, called a cytotoxic T cell, loses the ability to proliferate and kill HIV-infected cells.

Archbishop Carl Bean, 'beacon of light' in LGBTQ church movement and AIDS activism, dies
Sep 9, 2021 - BY MARISSA EVANS, GREGORY YEE - A jovial and charismatic man who was known as "pops" to many, Bean died Tuesday in Los Angeles after a lengthy illness, according to an announcement from the Unity Fellowship Church Movement. He was 77.
"He became a beacon of light to those who needed support and attention at a time when people looked down upon those who had HIV or AIDS and were members of the LGBTQ community," said Najee Ali, a Los Angeles community activist and former employee with the Minority AIDS Project.
Read more...

FIELDING FOCUS | Covid-19 Conversation | Navigating Variants, Vaccines & Boosters
Sep 9, 2021 - UCLA Fielding School of Public Health - Join UCLA Fielding School of Public Health dean Dr. Ron Brookmeyer and panelists Dr. Robert Kim-Farley and Dr. Anne Rimoin for a Covid-19 conversation addressing variants, vaccines and booster shots, and answering audience questions.
...

UPMC Implements Infectious Disease Technology
PITTSBURGH - 9/9/2021 - UPMC, a leading academic medical center, has implemented Infectious Disease Connect's powerful platform for antimicrobial stewardship and infectious diseases (ID) decision support to centralize and improve ID treatment across the health system.

A new AIDS vaccine heads to clinical trials
Sep. 11, 2021 - Sam Whiting - It uses the same mRNA technology as some covid jabs
One silver lining to the covid-19 pandemic has been the speed with which effective vaccines have been developed. Victims of other pandemics have not been so lucky. Three decades of attempts to create a vaccine against hiv, the virus that causes aids, have proved fruitless. The latest setback came on August 31st, when an experimental vaccine produced by Johnson & Johnson, an American pharmaceutical firm, flunked a clinical trial. One obstacle is hiv's genetic slipperiness. The virus has a high mutation rate, which helps it adapt to evade both natural immune systems and artificial vaccines.
Read more...

HIV linked with increased risk of sudden cardiac death
DALLAS, Sept. 8, 2021 - Journal of the American Heart Association Report
People living with human immunodeficiency virus (HIV) have a higher risk of sudden cardiac death than people who do not have HIV, especially if the virus is not well-controlled or if they have other heart disease risk factors, according to new research published today in the Journal of the American Heart Association, an open access journal of the American Heart Association.


Article of the Year!
8-Sep-2021 - Newswise - The Association of Nurses in AIDS Care (ANAC) honors research led by Anne Teitelman, PhD, FNP-BC, FAANP, FAAN, Associate Professor Emerita in Penn Nursing's Department of Family and Community Health, as the 2021 JANAC (Journal of the Association of Nurses in AIDS Care) Article of the Year.

Hunting the holy grail: the marred history of HIV vaccine trials
September 8, 2021 - By Kezia Parkins - With the recent news that Moderna is set to start human trials of its mRNA HIV vaccine, CTA charts the history of past attempts.
Read more...

FIELDING FOCUS | Covid-19 Conversation: Navigating Variants, Vaccines & Boosters
LOS ANGELES (Sept. 7, 2021) - FIELDING FOCUS, a webinar series from the UCLA Fielding School of Public Health, addresses public health and COVID-19
The event, COVID-19 Conversation: Navigating Variants, Vaccines & Boosters, is open to the media. 1:00 PM PDT – 2:00 PM PDT on Thursday, September 9
FIELDING FOCUS, a webinar series from the UCLA Fielding School of Public Health, addresses public health and COVID-19. With the Delta variant, families gearing up for the new school year, and the importance of getting vaccinated — the need for sharing evidence-based information remains high. We invite you to join us for a panel discussion Thursday, Sept. 9, on navigating variants, vaccines & boosters.



Treatment interruption in cure research is associated with greater risk of non-AIDS related events in the long term, Spanish study finds
7 September 2021 - Gus Cairns - A small study from an HIV hospital that has been conducting experimental treatment interruptions (ATIs) as part of research into achieving a functional cure for HIV infection has found that over a period of years, patients who had undergone ATIs had a higher risk of developing non-AIDS-related serious illnesses such as cancer, liver disease and kidney disease than a control group of patients who never interrupted their antiretroviral therapy (ART).
Read more...
How the media could help end stigma around HIV
September 6, 2021 - by World Economic Forum - Positive media portrayals of people living with HIV can have a powerful role in fighting stigma and prejudice, according to a new survey.
The 2021 State of HIV Stigma Study says prejudice could be reduced if the media featured more people living healthy lives with HIV. It also calls for greater public recognition of medical advances which mean people taking proper treatments pose no risk of infecting others.
Read more...
'The Show Must Go On': Remembering Freddie Mercury on his 75th Birthday
September 5, 2021 - by World Economic Forum - When people hear the name Freddie Mercury, some think of his a cappella vocal runs at 1985's Live Aid or the stomping victory anthem "We Will Rock You."
Others think of his mustache, his dashing outfits or his piano-accompanied rendition of "Bohemian Rhapsody."
Mercury's posthumous contributions to the worldwide fight against HIV/AIDS would shape critical discussions about the disease for decades to come.
While his life was cut short, the anniversary of what would have been Mercury's 75th birthday on Sept. 5 shines a spotlight on the devastating impact of HIV/AIDS in our communities.
Read more...
How Oxford coronavirus vaccine technology could tackle diseases from cancer to HIV and the plague
September 4, 2021 - By Jennifer Rigby - The science behind the vaccine - ChAdOx - can potentially be adapted for a wide range of diseases
A company founded by the Oxford University scientists who spearheaded the Covid-19 vaccine is now aiming the same technology at fighting cancer and preventing a host of other diseases.
Read more...
How the Red 'AIDS Ribbon' Was Born in 1991: Artist Marc Happel Reveals the Amazing True Story
September 3, 2021 - By Jason Sheeler - When Marc Happel saw yellow ribbons around trees 30 years ago, to honor soldiers fighting in the Gulf War, he thought of his friends and loved ones whose lives had been lost to AIDS
It was 1991 in New York City's East Village and people were vanishing. Mostly young men, often creative types — one day they were in their studio sculpting or lugging paintings down the street and the next, gone.
Read more...
New Award To Study Risk Model For Fractures in Persons With HIV
September 02, 2021 - by Julie Parry - In people living with HIV, the disease itself, along with medications to treat the infection can cause long term side effects. Fragility fractures have been shown to occur at a higher rate in persons with HIV, than in their uninfected counterparts and has led to over $99M in excess costs annually nationwide.
Read more...
Nightclub to host 'ground-breaking' AIDS memorial exhibit
2 Sep 2021 - ByOliver Adams - The AIDS memorial quilt will be on display in a nightclub for the first time in UK history
A Liverpool nightclub is set to make history as the first nightclub in the country to display a nationally treasured artwork.
Panels from the UK AIDS Memorial Quilt will be on display at 24 Kitchen Street in the Baltic Triangle from Wednesday, December 1 until Sunday, December 5.
Read more...
Everyday Heroes: AIDS activist inspires others with brutal honesty and personal story
September 2, 2021 - Suzanne Goldsmith - Dave Baker shares his story of living with AIDS to help stop the spread of the virus that changed his life.
The man in the photo looked fearless, said Michael Weinstein. Indomitable. His face was chiseled, his eyes fixed on the horizon. Printed on the jacket Dave Baker held stretched between his hands in the photo were the words, "A.I.D.S. IS PERSONAL. ASK ME WHY."
Read more...
App-based HIV self-testing program created in Montreal detects new infections and connects to care, new study says
September 2, 2021 - Cindy Sherwin - An HIV self-test (HIVST) app created in Montreal was studied in South Africa with encouraging results, according to the study's first author and platform creator.
Read more...


Predicting how well a vaccine will work for you
September 1, 2021 - A conventional approach to HIV vaccination does not induce immune responses in everyone equally, and a new computer model shows why
In an advance that sheds light on why certain vaccines may influence people differently, a new computational approach developed at the University of Michigan may predict how individual patients are likely to respond.
In the future, it could lead to new design principles for vaccines that take an individual's personalized characteristics into account, possibly enabling vaccines for HIV and more effective protection from the flu.

HEART TO HEART with Sean Strub, the founder of POZ MAGAZINE and director of the SERO PROJECT.
Sep 1, 2021 - Sean Strub is the mayor of Milford, Pennsylvania, and has been living with HIV for more than 35 years. He is the founder of POZ magazine, the first openly HIV+ person to run for federal office in the U.S. and the author of Body Counts: A Memoir of Politics, Sex, AIDS and Survival (Scribner 2014) as well as two books on corporate social responsibility.