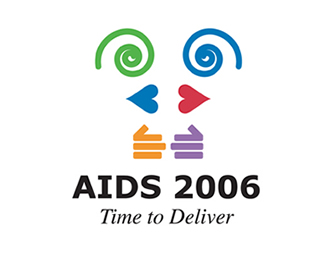 Photo Gallery -
AIDS 2006: XVI International AIDS Conference
August 13 - 18, 2006
Toronto, Canada
Photographs by Bradford McIntyre while in Toronto attending AIDS 2006.
(Best viewed with Internet Explorer)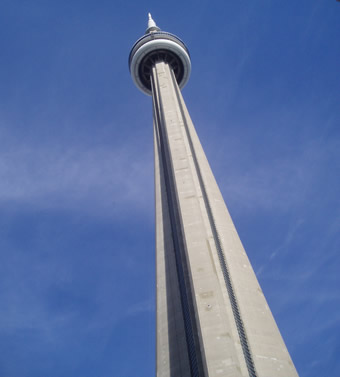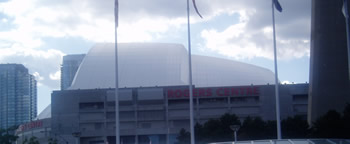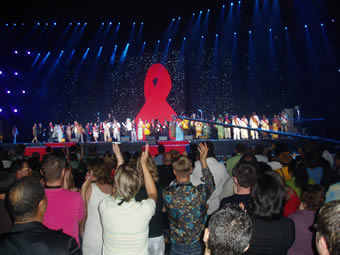 AIDS 2006: Opening Ceremonies -
Red Ribbon Award Recipients on stage in the Rogers Centre.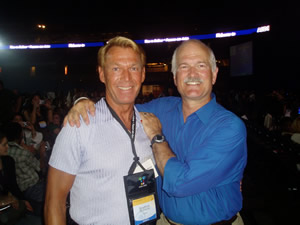 Bradford McIntyre & -
AIDS 2006 Opening Ceremonies (Rogers Centre).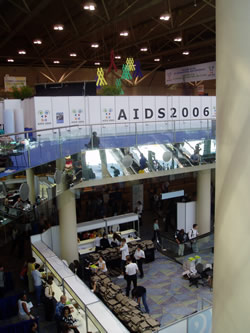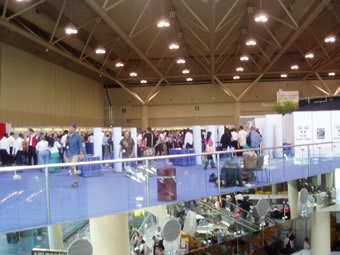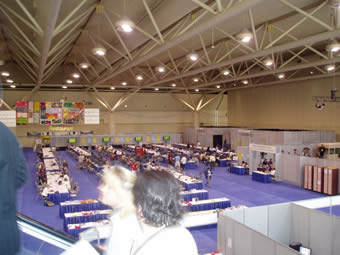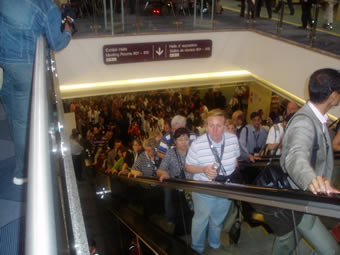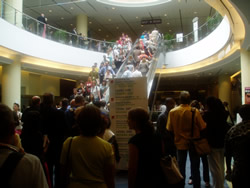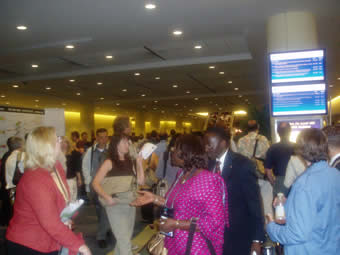 AIDS 2006 Time to Deliver:
Over 26,000 delegates from 170 countries filled the Metro Toronto Convention Centre
for the XVI International AIDS Conference.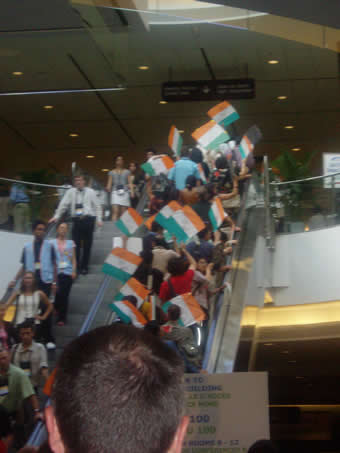 Treatment activists marched by the hundreds through the convention
protesting restrictive patent laws.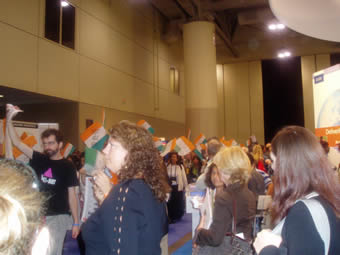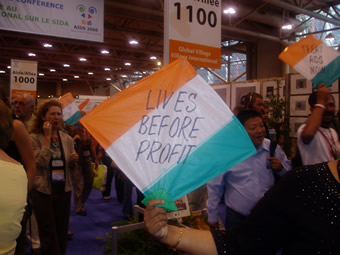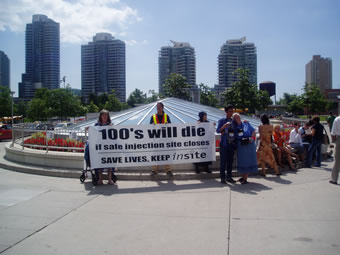 Save Lives, Keep Insite -
100's will die if safe injection site closes

North America's first legal supervised injection site.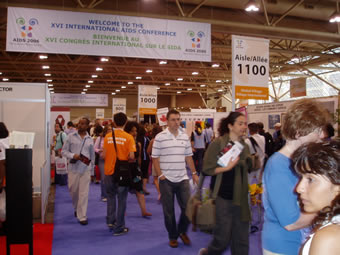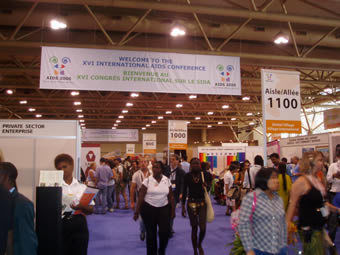 AIDS 2006 Global Village

Leading Together: Canada Takes Action on HIV/AIDS
August 13 - 18, 2006. Toronto, Canada
The Government of Canada Booth, in the Exhibition Hall at the XVI International AIDS Conference was comprised of 8 ft. Posters as backdrops; photographs of people living with HIV and AIDS from across the country who were interviewed and photographed. Canada Booth Posters and a Video Presentation of participants provided a current view and a human FACE to HIV/AIDS in Canada in 2006.
"In preparing for the the hired of which Carol Bull is President and Owner to help manage, design and produce Canada's Exhibit. PCI contacted the and this is where our incredible journey began.

The objective was to capture real Canadian stories to put a face to HIV and AIDS through photographs, video footage and testimonials. The only way to achieve this was to get out there and see first hand how HIV and AIDS is affecting all Canadians.

We immediately put out a call to AIDS Service Organizations across the country inviting them to take part in the project. The response was overwhelming.

My sister, Jackie Turpin, MPA and I traveled across the country during the months of May and June to video graph, photograph
and interview Canadians who had been infected with or affected by HIV and AIDS. We discovered first hand that poverty, homelessness, stigma and discrimination are a reality that is fueling this disease. We also uncovered a tremendous amount of support, interest and energy on the front lines. People standing up and making a difference. We were able to capture a glimpse
of how HIV and AIDS has affected Canadians.

The team put together an incredible video presentation complete with images ,video footage and narration telling the stories of some of these courageous Canadians. The video was intended to build awareness around some of the issues Canadians are facing today and we believe it is an extraordinary education tool." .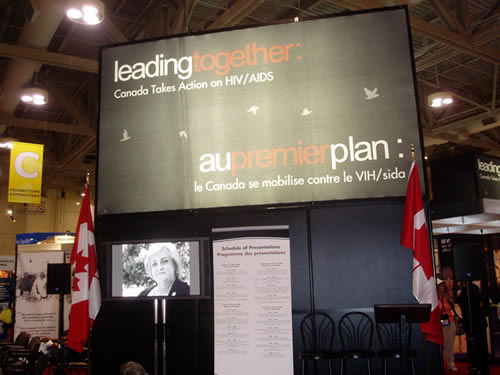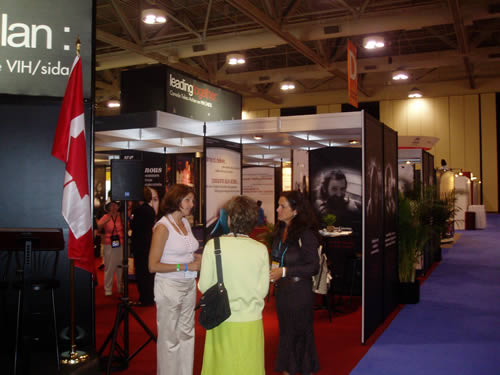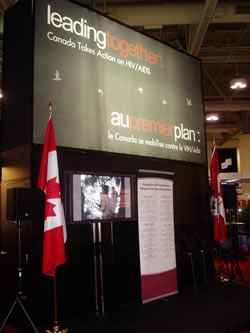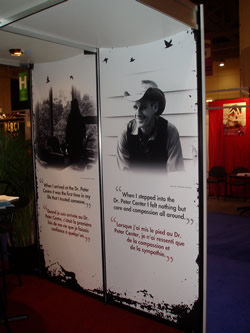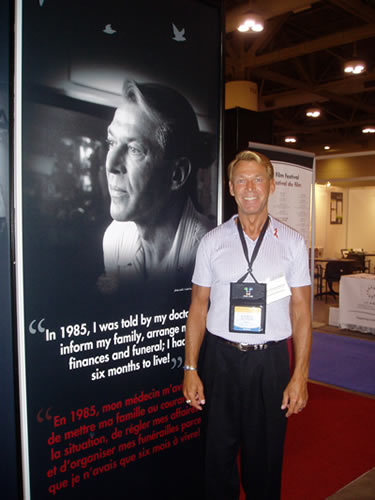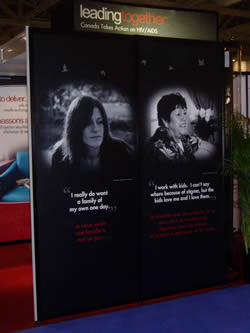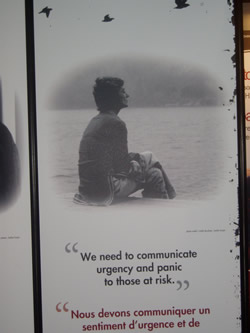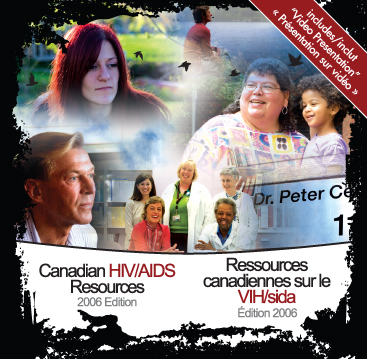 AIDS 2006: Conference delegates visiting the Canada Booth
Leading Together: Canada Takes Action on HIV/AIDS
received the Canadian HIV/AIDS Resources 2006 Edition CD-ROMS including
The Canadian Public Health Association Video Presentation.
This 2 CD-ROM of Canadian resources on HIV/AIDS was compiled by the ,
a program of the .
Production of this CD-ROM has been made possible through a financial contribution
from the .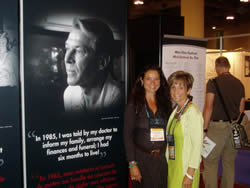 Lise and Jacqueline Turpin
AIDS 2006 Canada Booth - Leading Together: Canada Takes Action on HIV/AIDS.
Exhibit photography by )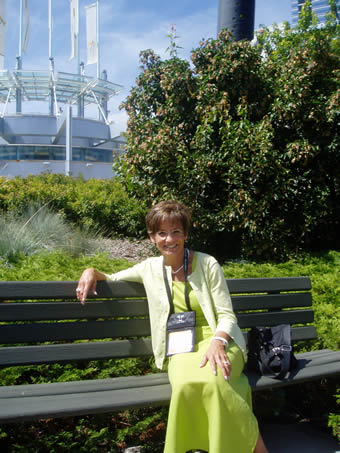 Jacqueline Turpin -
Outside the Metro Toronto Convention Centre - South Building.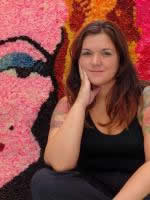 Adriana Bertini.
Photo: Rodrigo Cibantos

Brazilian artist Adriana Bertini
"Dress Up Against AIDS"
Collection of art and fashion design using condoms by ,
on exhibit at AIDS 2006 XVI International AIDS Conference in Toronto.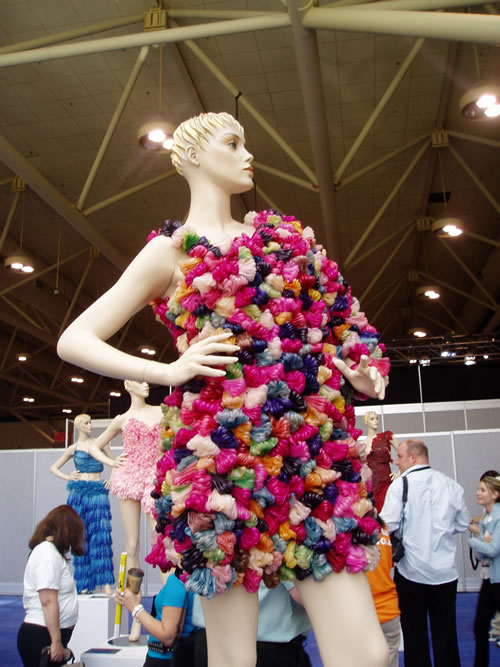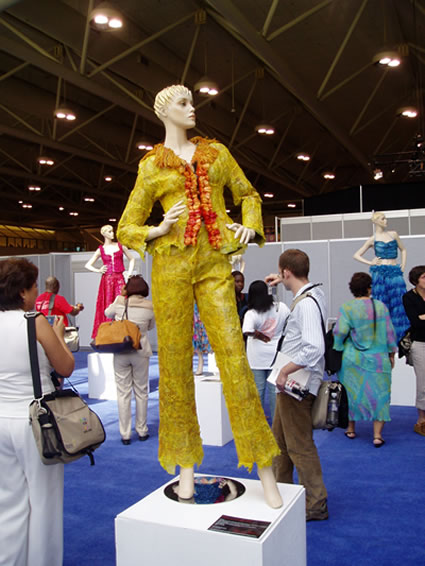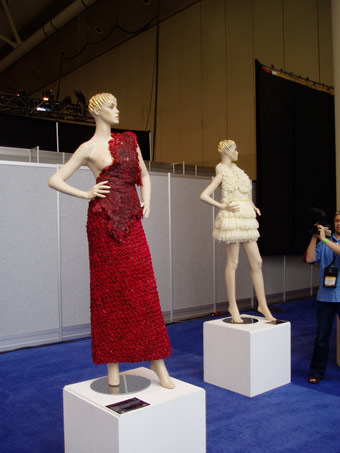 Collection of dresses using condoms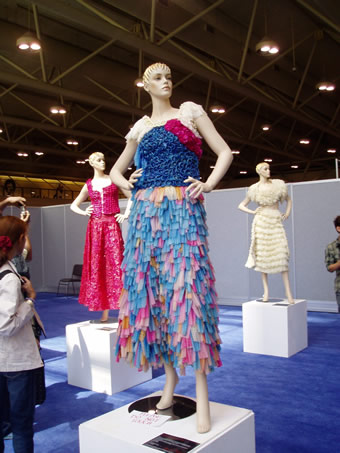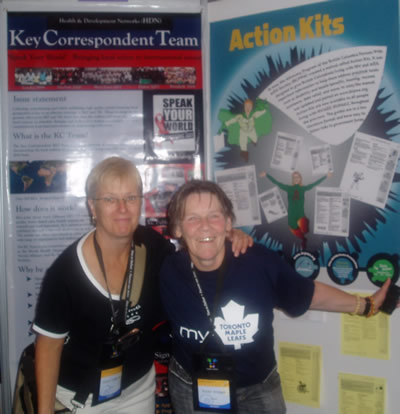 Poster Exhibition - TUPE0919 - Web-based action kits: model of advocacy
S. Krieger, J. Talbot, C. Colborne, T. Quandt
Canada

AIDS 2006: International AIDS Conference: 4,500 abstracts were presented as posters,
poster presentations, oral presentations and latebreakers.
August 13 - 17, 2006
Who am I?
Why am I here?
Exhibition of paintings, photographs, music and drama performance,
presented by 26 children,
aged 10 - 16 years who live with HIV.