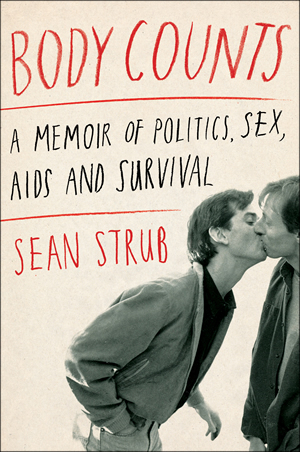 BODY COUNTS:
A MEMOIR OF POLITICS, SEX, AIDS AND SURVIVAL
By SEAN STRUB
Release Date: January 14, 2014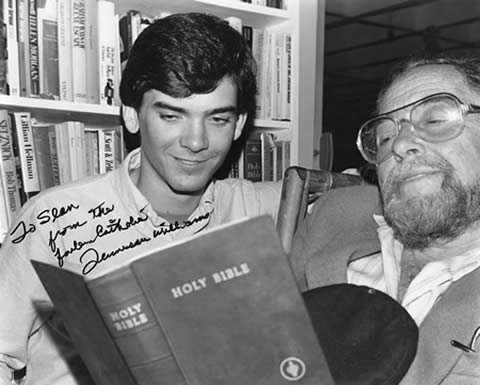 November 2013 - Sean Strub, founder of the groundbreaking POZ magazine, producer of the hit play "The Night Larry Kramer Kissed Me," and the first openly HIV-positive candidate for US Congress, charts his remarkable life-a story of politics and AIDS and a powerful testament to loss, hope, and survival.
As a politics-obsessed Georgetown freshman, Sean Strub arrived in Washington, DC, from Iowa in 1976, with a plum part-time job running a Senate elevator in the US Capitol. But he also harbored a terrifying secret: his attraction to men. As Strub explored the capital's political and social circles, he discovered a parallel world where powerful men lived double lives shrouded in shame.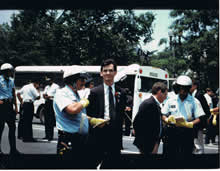 When the AIDS epidemic hit in the early 1980s, Strub was living in New York and soon found himself attending "more funerals than birthday parties." Scared and angry, he turned to radical activism to combat discrimination and demand research. Strub takes readers through his own diagnosis and inside ACT UP, the activist organization that transformed a stigmatized cause into one of the defining political movements of our time.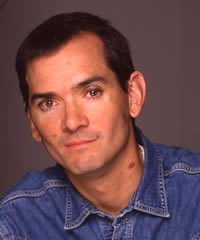 From the New York of Studio 54 and Andy Warhol's Factory, to the intersection of politics and burgeoning LGBT and AIDS movements, Strub's story crackles with history. He recounts his role in shocking AIDS demonstrations at St. Patrick's Cathedral and the home of US Senator Jesse Helms. Body Counts is a vivid portrait of a tumultuous era, with an astonishing cast of characters, including Tennessee Williams, Gore Vidal, Keith Haring, Bill Clinton, Yoko Ono, and others.
By the time a new class of drugs transformed the epidemic in 1996, Strub was emaciated and covered with Kaposi's sarcoma lesions, the scarlet letter of AIDS. He was among the fortunate who returned, Lazarus-like, from the brink of death. Strub has written a vital, inspiring memoir, unprecedented in scope, about this deeply important period of American history.
###
Photographs courtesy of Sean Strub.
Q&A
with Sean Strub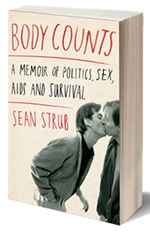 Q&A: Bradford McIntyre - "It must be exciting having your book published, how long was the book in the works? What inspired you to write Body Counts?"

Q&A:Sean Strub - "I've made notes from time to time over the years, but writing it took about two years. I tried to write something on another topic, because for a number of years I didn't want to think back on those years as it was painful, complicated and I wasn't ready. But about five years ago I started thinking about my life and the epidemic and those who have died and I began to feel more like a witness, and more of an obligation to document what I and so many of us have experienced. As time passes, there will be fewer and fewer people around who can provide first-hand accounts, so I encourage others to write as well."

Q&A: Bradford McIntyre - "I think many of us who are long time survivors feel a similar way.
When did you come out about being HIV+ Positive?"

Q&A: Sean Strub- "You'll see in the book my coming out process, both as queer and as having HIV. I basically never hid the HIV; in fact, I was pretty sure I had it for several years prior to taking the test."

Q&A: Bradford McIntyre - "Sean, thank you for sharing your story, I look forward to reading your book; BODY COUNTS: A MEMOIR OF POLITICS, SEX, AIDS AND SURVIVAL."

Q&A: Sean Strub- "Thanks Brad!"
###
BODY COUNTS: A MEMOIR OF POLITICS, SEX, AIDS AND SURVIVAL
on Facebook https://www.facebook.com/BodyCounts
Purchase book here: www.amazon.com
Contact information: http://www.seanstrub.com
For more HIV and AIDS News visit...

Positively Positive - Living with HIV/AIDS:
HIV/AIDS News