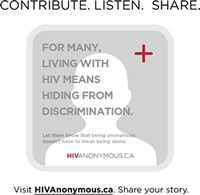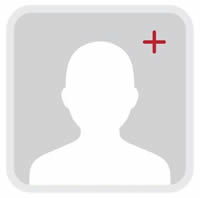 Positively Positive - Living with HIV/AIDS:
HIV/AIDS News
HIV and AIDS News from around the world
"HIV needs to be in the media each and every day as most people only see snippets of news and these are not effective enough. For this reason, in 2007, I decided to include an HIV/AIDS News page where people could find information on many HIV (Human Immunodeficiency Virus) and AIDS (Acquired Immune Deficiency Syndrome) related issues. I collaborate with individuals, groups and organizations throughout the world, to include their HIV/AIDS news articles, press releases, events, workshops, conferences and more on my website. News items stay on the HIV/AIDS News page for a month and then go into the ."
Bradford McIntyre



Help HIV Research
December 6, 2016 - Apply below to get your voice heard, get paid and raise money for charity
We are conducting an online survey with 1,500 people living with HIV and their Partners / loved ones that will contribute towards improving support services for the HIV Community in 9 different countries
Read more...
Predictors of viral suppression and rebound among HIV-positive men who have sex with men in a large multi-site Canadian cohort
2016 - Abstract
Gay, bisexual and other men who have sex with men (MSM) are disproportionately affected by HIV in Canada. Combination antiretroviral therapy has been shown to dramatically decrease progression to AIDS, premature death and HIV transmission. However, there are no comprehensive data regarding combination antiretroviral therapy outcomes among this population. We sought to identify socio-demographic and clinical correlates of viral suppression and rebound.
Read more...

'Shock And Kill' Strategy For Curing HIV May Endanger Patients' Brains
December 5, 2016 - "The potential for the brain to harbor significant HIV reservoirs that could pose a danger if activated hasn't received much attention in the HIV eradication field," says Janice Clements, Ph.D., professor of molecular and comparative pathobiology at the Johns Hopkins University School of Medicine. "Our study sounds a major cautionary note about the potential for unintended consequences of the shock-and-kill treatment strategy."

'A Day With HIV' Campaign Highlights The Stories Of Those Affected By HIV
December 5, 2016 - "Our hope is that by sharing their stories with one another, we can show that there is life beyond HIV."
A campaign that highlights stories of individuals affected by HIV is back and shining a powerful and personal light on their lives and experiences.
Read more...
Israeli Health Ministry Demands Segregation, Concrete Encasement of Bodies of People With HIV/AIDS
December 5, 2016 - The guidelines require that the bodies of people with HIV/AIDS and other infectious diseases should be labelled, put into an ambulance separate from anyone else and covered with concrete on burial. The measures go on to say that if the bodies are not covered by concrete, then they must be buried in a tomb at least ten meters from all other bodies.
Read more...
AIDS Is Going To Get Worse Under The Administration of Donald Trump
Dec 4, 2016 - Donald John Trump is the President-elect of the United States, as well as an American businessman, actor, author, and politician. Many people said that HIV/AIDS will get worse under the administration of the Donald Trump. Trump's anti-gay, anti-science cabinet is going to put more people at risk of infection and make the lives of those already infected worse.
Read more...
10 per cent patients get HIV/AIDS from blood donors in 'window period'
Dec 4, 2016 - Hyderabad: The AIDS Society states that only those who are enrolled into their programme are followed up and tracked by them.
There has been a 10 per cent increase in the HIV/AIDS cases due to transfusion of infected blood according to data released by the National Aids Control Organisation. The number of such cases rose from 1,445 in 2015 to 1,560 this year so far.
Read more...
Cases of HIV/AIDS in China Increased by 96,000 During First 9 Months of 2016
Dec 04, 2016 - The Chinese Center for Disease Control and Prevention announced that there were approximately 654,000 people currently living in China diagnosed with HIV/AIDS at the end of September. The count comprises of the 575,000 people reported last year plus 96,000 new cases.
Read more...
About 500 Nigerians die of HIV/AIDs daily – NACA
4 December 2016 - At least 500 Nigerians die of HIV/AIDs daily, with an average new infection of 600 people every day, says Sani Aliyu, Director General, National Agency for the Control of AIDs, NACA.
Read more...
Trial for HIV prevention drug approved
4 December 2016 - More than 10,000 gay men will be offered a drug which prevents transmission of HIV after health officials lost a Court of Appeal battle over funding.
Read more...
How the criminalization of HIV is more dangerous than the virus itself
December 2, 2016 - Despite all the progress being made when it comes to HIV/AIDS prevention and treatment, way too many people still think of the virus as a death sentence, a health concern exclusive to the LGBTQ community, or something that only plagues poor people in Africa. Because of these assumptions, far too many people still have no idea what it actually means to live with HIV in 2016. These days, ignorance about HIV is more dangerous than the virus itself, and that inevitably affects research and progress. To understand how backwards common knowledge about the virus is, you only have to look at HIV criminalization laws in the United States.
Read more...
Living Example: Advocating HIV/AIDS While Positive
December 1, 2016 - To commemorate World AIDS Day today, meet Eddie Wiley, an HIV/AIDS advocate, fighter and survivor.
Two years ago, in the privacy of his own home, then 26-year-old Eddie Wiley and a few close friends decided to take a rapid HIV test to comfort another pal hesitant about being tested. Wiley had already taken a test three months prior, which was negative, but wanted to support his nervous friend. He was also ready to console any of his buddies if any of their tests revealed a positive result. But in a sad twist, it was only Wiley's test that was positive.
Read more...


Trudeau marks World AIDS Day, says fight against HIV can be won
Dec. 1, 2016 - OTTAWA - The government plans on spending $3.5 million more on AIDS research, Health Minister Jane Philpott says.
The federal government has pledged more support for the fight against AIDS, and Prime Minister Justin Trudeau says he's confident the battle can be won.

10 AIDS activists arrested in protest over Speaker Ryan
December 1, 2016 - Ten HIV/AIDS protesters were arrested Thursday outside of Speaker Paul Ryan's (R-Wis.) office on Capitol Hill in protest over his proposed plan to roll back Obamacare and place limits on Medicare and Medicaid.
The act of civil disobedience took place on World AIDS Day to draw attention to the impact Ryan's proposed cuts would have on HIV/AIDS as well as the potential impact of the confirmation of Rep. Tom Price (R-Ga.) as secretary of health and human services.
Read more...
VIDEO: The promise of the ring for women's HIV prevention
December 2016 - Earlier this year, a novel monthly vaginal ring developed by the International Partnership for Microbicides became the first long-acting method to show efficacy in two Phase III clinical trials.
Watch this video to learn about the dapivirine ring and IPM's next steps to potentially put the discreet, self-initiated product into the hands of women at high risk for HIV.

IPM's ring study results published in New England Journal of Medicine
SILVER SPRING, Md. (Dec. 1, 2016) - - Phase III study findings add to evidence base on IPM's monthly dapivirine ring
The International Partnership for Microbicides (IPM) announced today that The New England Journal of Medicine (NEJM) has published results from The Ring Study, a Phase III clinical trial of IPM's vaginal ring to prevent HIV. The study's key findings, announced earlier this year, show that a vaginal ring that slowly releases the antiretroviral drug (ARV) dapivirine over the course of one month safely helps reduce the risk of HIV infection in women.

World AIDS Day: Crowds of Supporters Observe Public Dedication of New York City AIDS Memorial
NEW YORK, Dec. 1, 2016 - Community leaders, activists, elected officials, and supporters observed World AIDS Day 2016 by attending the official dedication ceremony for the newly completed New York City AIDS Memorial, centerpiece of the New York City AIDS Memorial Park at St. Vincent's Triangle. The Memorial is located at the intersection of West 12th Street and Greenwich Avenue in Manhattan's West Village neighborhood. The New York City AIDS Memorial Board of Directors hosted the ceremony, alongside representatives from the END AIDS NY 2020 Coalition, the New York City Department of Health and Mental Hygiene, and the New York State Department of Health.

Findings show significant progress against HIV epidemic in Africa; 90-90-90 goals in reach
INDIANAPOLIS – 1-Dec-2016 - In Zimbabwe, Malawi, and Zambia, new infections are falling; the percent of the population infected with HIV is stabilizing; and over half of all people living with HIV are virally suppressed
National surveys in Zimbabwe, Malawi, and Zambia reveal exceptional progress against HIV, with decreasing rates of new infection, stable numbers of people living with HIV, and more than half of all those living with HIV showing viral suppression through use of antiretroviral medication. For those on antiretroviral medication, viral suppression is close to 90 percent. Thirty-five years into the global HIV epidemic, these findings are a clear sign of progress and source of hope for the rest of the world.

Study to examine involving teens at high risk for HIV in prevention trials
INDIANAPOLIS – 1-Dec-2016 - New HIV infections among adolescents are projected to rise from 250,000 in 2015 to nearly 400,000 annually by 2030 if progress in reaching adolescents stalls, according to a new report released by UNICEF today.



Theatre Cares Vancouver raises $27,000 for charity
December 1st, 2016 - Theatre Cares Vancouver has raised $27,000 for various charities in the city.
The sum raised from this volunteer-based organization will directly support AIDS Vancouver, Positive Living BC, the Actors' Fund of Canada, the Performing Arts Lodge, and the Stephen Lewis Foundation.
Read more...
World AIDS Day: A look Back at Our History Fighting HIV/AIDS
December 1, 2016 - Today is World AIDS Day — an opportunity for people worldwide to unite in the fight against HIV, show their support for people living with the disease and commemorate those who have died. At LS&Co., it's a chance for all of us to reflect upon the company's history of progressive leadership in addressing HIV/AIDS, and how we plan to remain on the frontline of this ongoing battle moving forward.
Read more...

Western virologist hopes to test vaccine on 600 HIV-negative subjects next fall
DECEMBER 1, 2016 - An HIV vaccine (SAV001) developed at Western University can now move on to Phase II human clinical trials. Plans are underway to test it in 600 HIV-negative subjects across North America as early as next fall. The Phase II trial, once approved by government regulatory agencies, will determine the vaccine's ability to produce anti-HIV antibodies in patients who are not infected with the virus.
Read more...

WORLD AIDS DAY
December 1, 2016 - See We Are All Connected!
Remembering all the people we have lost to AIDS

New HIV infections among adolescents projected to rise by nearly 60 per cent by 2030 if progress stalls – UNICEF
NEW YORK/JOHANNESBURG, 1 December 2016 - Urgent action needed to improve HIV prevention and treatment for young people
New HIV infections among adolescents are projected to rise from 250,000 in 2015 to nearly 400,000 annually by 2030 if progress in reaching adolescents stalls, according to a new report released by UNICEF today.

Canadian grandmothers hold flash mobs for HIV-AIDS awareness
December 1, 2016 - Hundreds of Canadian grandmothers gathered in malls, grocery stores and on campuses Thursday, to raise awareness on World AIDS Day.
The flash mobs were organized by local chapters of Grandmothers to Grandmothers, groups that raise money to help African grandmothers caring for millions of children orphaned by AIDS.
Read more...
Watch Elizabeth Taylor's Grandson Give An Emotional Whoopi Goldberg An Award For Her AIDS Activism
December 1, 2016 - When no wanted want to talk about AIDS, Elizabeth Taylor was there, using her money, her resources and her Hollywood connections to speak out on behalf of people affected by the epidemic. Today, her family continues her legacy through the Elizabeth Taylor AIDS Foundation.
On this morning's episode of The View, four of Taylor's grandchildren presented the Elizabeth Taylor Legacy Award to co-host Whoopi Goldberg, another celebrity who spoke out when no one else would.
Read more...
Sharp rise in HIV/AIDS cases among China's youth
December 1, 2016 - A sharp spike in HIV/AIDS cases among Chinese youth, especially young men aged 15-24, sets off a race to reach out and spread awareness. As Anita Li reports, there's been a nearly fourfold increase in cases within just the first nine months of 2016.
Watch Video...
An 'explosion of discovery' is opening new avenues for treating HIV/AIDS
01 December 2016 - Chicago - Dr Anthony Fauci does not get too excited about the results of animal studies, and he does not make house calls.
But when a drug already taken by thousands of people for intestinal conditions appeared to control the monkey version of HIV, it got the attention of the director of the National Institutes of Allergy and Infectious Diseases.
Read more...


New York City's AIDS Memorial unveiled on World AIDS Day
1st December 2016 - New York City's AIDS Memorial has been unveiled, in a ceremony on World AIDS Day.
he Memorial is located in a new park, officially named the New York City AIDS Memorial Park, in St Vincent's Triangle, Manhattan.
Read more...
Women living with HIV mark World AIDS Day with photos
December 1, 2016 - Coordinator hopes photo project will reduce stigma around disease
Some Vancouver women living with HIV and AIDS are fighting the stigma that comes with the disease with a new photography project.
Read more...
Meet the ten HIV-positive men standing up to stigma
December 1, 2016 - Click on an image to jump to the model of your choice and find out about their thoughts on HIV stigma:
Read more...
Under Donald Trump, the scourge of HIV/Aids is going to get worse
01 December 2016 - Trump's anti-gay, anti-science cabinet is going to put more people at risk of infection, and make the lives of those already infected worse
It's not just that Trump literally doesn't mention HIV/Aids in his healthcare policy, nor that he's generally anti-science. It's not even just that every single Trump cabinet pick so far has some kind of anti-LGBT record. I am terrified that two of his most important picks – vice-president elect Mike Pence and Health and Human Services secretary nominee Tom Price – know exactly how to harm Americans (disproportionately black and/or LGBT Americans) by way of HIV/Aids. If Reagan was remembered for his inaction on the plague, Trump may be remembered for explicitly dismantling the Aids safety net and for enacting policies that will make the virus move more freely between people.
Read more...
For more HIV and AIDS News visit...

Positively Positive - Living with HIV/AIDS:
HIV/AIDS News Archive



Back to Top

HIV/AIDS News