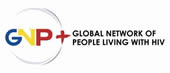 Fast-Track For Ending AIDS Does Not Need to Mean Sidetracking from Adolescents Living with HIV
Cape Town/Geneva/ Kampala/Harare, 1 December 2014 - As the world commemorates the World AIDS Day, the Young People Living with HIV network (Y+) urges world leaders not to forget the needs of adolescents living with HIV, as part of the UNAIDS-led strategy launched in November 2014, Fast-tracking: ending the AIDS epidemic by 2030 , which highlights the need to focus on communities most affected by HIV and recommends resources be concentrated on the area with the greatest impact.
However, the strategy falls short of providing specific recommendations to overcome epidemiological, social and programmatic challenges in the response to HIV among adolescents living with HIV .
Annah Sango, a Y+ member from Zimbabwe said: "Adolescents living with HIV are once again simply being left behind in this Fast-Track approach, despite all of our recent collaborations with the key institutions to develop guidelines, policies, good practices, and to shape global initiatives, as equal partners."
She further highlighted: "In this strategy, adolescents were referred to only once in this forty-page strategy and only in the context of scaling up their access to biomedical interventions, such as Pre-Exposure Prophylaxis (PrEP). This is a missed opportunity to highlight the massive gaps that exist in the provision of prevention, treatment and care interventions and services for adolescents. The oversight of the UNAIDS Fast Track strategy is yet another reminder of how far we still need to go to sensitize these agencies and our governments on the importance of addressing our complex health and human right needs".
The recent studies on ARV outcomes among adolescents living with HIV show that compared with older adults, adolescents and young adults had higher lost-to-follow-up rates. They are also less adherent to ART and have lower rates of virologic suppression and immunologic recovery and a higher rate of virologic rebound after initial suppression.
###
Source: Global Network of People living with HIV (GNP+)
The Global Network of People living with HIV (GNP+) is the global network for and by people living with HIV. GNP+ advocates to improve the quality of life of people living with HIV. Driven by the needs of people living with HIV worldwide, GNP+ supports people living with HIV through their organisations and networks. GNP+ works to ensure equitable access to health and social services, by focusing on social justice, rights and more meaningful involvement of people living with HIV in programme and policy development - the GIPA principle. www.gnpplus.net
"Reproduced with permission - Global Network of People living with HIV (GNP+)"
Global Network of People living with HIV (GNP+)

For more HIV and AIDS News visit...

Positively Positive - Living with HIV/AIDS:
HIV/AIDS News