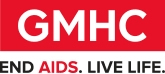 GMHC to Honor Broadway Star of "Hamilton: An American Musical," Javier Muñoz
The award to be presented at the annual Howard Ashman Award & Cabaret benefiting Gay Men's Health Crisis, the world's first AIDS service organization
August 23, 2016 - New York, New York - GMHC will honor Javier Muñoz, Broadway star in the lead role in "Hamilton: An American Musical," with the 2016 Howard Ashman Award, for his activism in the fight against HIV/AIDS. In 2002, Javier was diagnosed with HIV and he continues to speak out about his status-particularly in the media-because of the stigma directed at people living with HIV/AIDS. Javier is also a recent survivor of cancer. Proceeds from the cabaret will support GMHC's programs, services, and advocacy, which benefit roughly 10,000 clients every year.

The Howard Ashman Award is named after the Oscar and Grammy-winning lyricist of Beauty and the Beast, The Little Mermaid, and Aladdin who passed away due to AIDS-related complications in 1991.

"I am truly moved by the honor from GMHC," said Javier Muñoz. "As a gay man living with HIV, I know how important treatment and support are in order to have a healthy life. That's why I am committed to using my voice to raise awareness about HIV-related stigma and other barriers that block people from seeking care. GMHC's life-sustaining services and programs are vital to all of us."

"We applaud Javier Muñoz's success on Broadway and are thankful for his openness about being HIV-positive," said GMHC CEO Kelsey Louie. "We know that the consequences of stigma and discrimination are far-reaching for those living with and affected by HIV/AIDS. Every day at GMHC, we see clients who have been shunned by family and friends, others who have faced poor treatment while accessing services in their communities, and some struggle with mental health and substance abuse issues. Stigma and discrimination undermine HIV prevention efforts by making people afraid to seek prevention, testing, and care. In order for us to end the AIDS epidemic, we must end stigma. For over 30 years, members of the Broadway community have been some of our most devoted allies, advocates and fundraisers in this fight. The GMHC family is honored to celebrate and thank Javier with this year's Howard Ashman Award."
WHO: GMHC, Javier Muñoz, Broadway performers and industry leadership

WHAT: 2016 Howard Ashman Award & Cabaret, benefiting GMHC

WHEN: Monday, September 19
7:00 - 8:30 pm with a VIP Reception at 6:00 pm
Doors open for general admission at 6:30 pm

WHERE : Joe's Pub at 425 Lafayette Street, New York, NY 10003

TICKETS: Tickets start at $150.00. To purchase tickets, program ads, and sponsorship opportunities, or to make a donation in honor of Javier Muñoz, visit gmhc.org.

RSVP: Media RSVPs preferred, but not required. Space is limited. Photo, interview, and b-roll opportunities available at the step-and-repeat from 6 – 7 pm.
# # #
About the Howard Ashman Award & Cabaret
GMHC created the Howard Ashman Award in conjunction with the Ashman family. The award honors a member of the Broadway community whose art and activism have made a difference in the fight against HIV/AIDS.

The Cabaret features Broadway's best performers and the evening is accompanied by a VIP reception, appetizers and cocktails.

Howard Ashman was an American playwright and lyricist. He collaborated with Alan Menken on several works and is most widely known for several animated feature films for Disney, for which Ashman wrote the lyrics and Menken composed the music. Ashman's numerous awards include two Oscars, two Golden Globes, four Grammys, a Drama Desk and a London Evening Standard. He died in 1991 at age 40 from complications arising from AIDS.
About Javier Muñoz
Javier Javier Muñoz's passion for the stage has spanned many years and cities. His love of theatre began in high school during a production of The King and I in Brooklyn, New York. His passion for acting only grew when he was signed by an agent before his high school graduation, leading him to enroll in NYU's Tisch School for the Arts.

Not a stranger to hard work, Muñoz participated in the AmeriCorps work study program, which allowed him to pay his way through college. Through AmeriCorps, Muñoz taught theater in community programs and schools throughout New York City. Muñoz became the first person in his family to graduate from college, and was also one of two honorees to receive the Community Service Award upon his graduation from Tisch. Also during this time, Muñoz worked closely with the non-profit organization, Children & The Classics, which taught literacy in schools throughout New York City. Muñoz performed in various regional theater projects, including The Porch (Ziad) at Altered Stages; Venice (Venice) at Center Theatre Group; Two Gentlemen of Verona (a rock opera) (Proteus) at Shakespeare Theatre of DC; Oregon Shakespeare Festival's Richard III (Dorset) and Into The Woods (The Baker).

In 2005, Muñoz auditioned for Lin-Manuel Miranda, writer, composer and star of the Tony-winning hit In The Heights. Miranda chose Muñoz as his understudy in the role of Usnavi, which Muñoz later assumed full time upon Miranda's departure.

When Miranda began writing the Tony and Pulitzer Prize-winning smash Hamilton, Muñoz was an active part of the musical's early development and creation. They developed the role of Alexander Hamilton together, and Muñoz served as Miranda's alternate at the Public Theater off-Broadway debut in 2015, as well as throughout the Broadway engagement. On July 11th, 2016, Muñoz assumed the title role of Alexander Hamilton full time on Broadway. Ben Brantley of The New York Times has said that Muñoz's performance maintains "the balance of a revolutionary show about a revolutionary era that seems better every time I see it," adding, "His Hamilton is sexy with his penetrating stare and Don Juan smile. When he's courting the ladies and other characters describe him as a tomcat, you know exactly what they mean."

Muñoz currently resides in New York City.
###
About Gay Men's Health Crisis
Gay Men's Health Crisis (GMHC) is the nation's leading provider of HIV and AIDS care, prevention services and advocacy, serving nearly 9,000 people living with and affected by HIV and AIDS in New York City, the epidemic's largest U.S. epicenter. As the world's first HIV and AIDS service organization, GMHC is an expert in providing services that every person affected by the epidemic deserves. GMHC is on the front lines caring for people who are both HIV negative and positive, including: testing, nutrition, legal, mental health and education services. GMHC also advocates for stronger public policies at the local, state and federal level with the goal of ending AIDS as an epidemic in New York State by 2020. Most recently, GMHC and other HIV and AIDS organizations successfully persuaded the federal government to recommend widespread use of PrEP, a new daily treatment that is over 90% effective in preventing HIV infection. For more information, visit www.gmhc.org.
Contact: Danielle Filson l 646.335.0443 l danielle.filson@berlinrosen.com
Source: GMHC
"Reproduced with permission - GMHC"
GMHC

For more HIV and AIDS News visit...

Positively Positive - Living with HIV/AIDS:
HIV/AIDS News