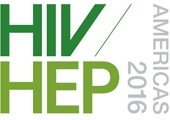 HIV & Hepatitis in the Americas 2016
April 28 - 30, 2016
Hotel Royal Pedregal
Mexico City, Mexico
We are delighted that HIV & Hepatitis in the Americas will take place from 28-30 April 2016 in Mexico City, Mexico. Please sign up for updates and further information here.
This meeting promises a programme with regional relevance, via plenary sessions, interactive case study panels, debates, roundtable sessions, and informal discussion. Networking issues for the region will be a very important part. The meeting will be conducted in English and Spanish with simultaneous interpretation between these languages.
###
HIV & Hepatitis in the Americas 2016
28-30 April 2016
Hotel Royal Pedregal
Mexico City, Mexico
hivhepamericas@ashfieldhealthcare.com
www.hivhepamericas.org/
"Reproduced with permission - HIV & Hepatitis in the Americas"
HIV & Hepatitis in the Americas

For more HIV and AIDS News visit...

Positively Positive - Living with HIV/AIDS:
HIV/AIDS News