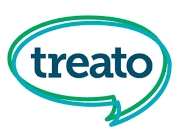 Treato Finds Approval of Pre-exposure Prophylaxis (PrEP) Is GrowingOnlineWithinCommunities At Risk for HIV
Acceptance of Truvada As a HIV Risk Reduction Strategy Is Growing In Both HIV/AIDS and MSMOnline Communities
NEW YORK, December 1, 2015 - Timed to this year's World AIDS Day, Treato, a leading consumer online healthcare destination, released their data analysis on the growing acceptance of pre-exposure prophylaxis ( PrEP) as a HIV risk reduction strategy among at-risk communities. For this analysis Treato analyzed two online communities, Poz.com and RealJock.com, to find out how members of these communities feel about Truvada , the first-ever PrEP drug. Poz.com is a community for HIV-positive individuals and their partners and RealJock.com is a popular community for men who have sex with men (MSM). An in-depth analysis revealed that there has been a shift in sentiment within online conversations from when PrEP was first introduced in 2012 to the present. Across both communities, disapproval of PrEP has decreased. Expressed disapproval of PrEP within the HIV/AIDS online community decreased by more than 80 percent. However, the MSM community still remains less pro-PrEP than the HIV/AIDS community with disapproval of PrEP decreasing by 14 percent.
Across both communities reasons for using PrEP are growing from just individuals who are in a serodiscordant relationship (relationship where one person is HIV-positive and the other isn't) to a larger population of individuals wanting an extra layer of protection. Particularly within the HIV/AIDS community there is growing social acceptability to use PrEP in less demanding circumstances, such as knowingly having a HIV-positive partner. The HIV/AIDS community also expressed more awareness around the lack of condom adherence among at-risk populations and is therefore more openly discussing PrEP as a risk reduction technique.
Even though expressed disapproval is declining across both communities, the MSM community is still more actively discussing reasons not to use PrEP. Most commonly, individuals in this community expressed anxiety about potential side effects of Truvadaand also discussed the perceived danger of breeding a Truvada-resistant strain of HIV. The growing need to be vigilant against sexually transmitted infections (STIs) is a commonly expressed hesitancy when discussing starting PrEP across both communities. Individuals are expressing resistance to PrEPsaying it encourages less safe sex practices and therefore are instead advocating for condoms. Within the HIV/ AIDS community, these conversations are almost twice as common than when Truvada was introduced in 2012 and these conversations are happening 30 percent more often within the MSM community.
"We predict acceptance of PrEP will continue to grow among at-risk communities beyond just the HIV-positive and MSM communities, " says IdoHadari, CEO of Treato. "As a result, we anticipate Gilead will see more competitors wanting to enter this lucrative drug market."
Methodology:
For this analysis Treato identified more than 2,500 posts about PrEP from Truvada's introduction in 2012 to the present to determine a shift in perception of the drug. We did a deeper analysis of 300 posts from Poz.com and RealJock.com. One hundred posts were sampled from both communities from three different time periods: (1) as close as possible to the present, (2) from the summer of PrEP's release and (3) a midpoint between the two first periods.
About Treato:
Treato™, the leading source of real health insights from millions of real health consumers, uses patented analytics and big data technology to turn billions of disparate online conversations into meaningful social intelligence. With two billion posts analyzed and continuously expanding, Treato has partnered with 9 out of the world's top 10 pharma companies as well as numerous other multi-national pharmaceutical companies and healthcare organizations. Treato.com, its consumer website, helps millions of visitors each month.
Treato is privately held with offices in Israel, New York and Princeton, NJ. Investors include Reed Elsevier Ventures, OrbiMed Partners and New Leaf Venture Partners, among others. For more information please visit http://treato.com
Contact:
Allyson Noonan
Media Relations Manager
(858) 245-7256
allysonn@treato.com
"Reproduced with permission - Treato "
Treato

For more HIV and AIDS News visit...

Positively Positive - Living with HIV/AIDS:
HIV/AIDS News