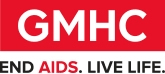 GMHC RESPONDS TO DECISION TO DENY GENDER CONFIRMATION SURGERY FOR TRANSGENDER SOLDIERS & VETERANS
Approximately 150,000 transgender adults have served or are serving in the US armed forces
November 15, 2016 - NEW YORK, NY - GMHC released the following statement in response to news that the United States Department of Veterans Affairs (VA) is withdrawing its proposal to provide medically necessary gender alteration surgery for transgender soldiers and veterans. The decision is because of a lack of current funding. In a statement to Military.com, the VA has said it will "continue to explore a regulatory change that would allow the VA to perform gender alteration surgery and a change in the medical benefits package, when appropriated funding is available."
Increased understanding of both gender dysphoria and surgical techniques in this area have improved significantly, and surgical procedures are now widely accepted in the medical community as medically necessary treatment for gender dysphoria. Additionally, recent medical research shows that gender dysphoria is a serious condition that has had severe medical consequences for certain patients if transition-related surgeries and procedures are not provided.
STATEMENBT BY GMHC CEO KELSEY LOUIE
GMHC is incredibly disappointed by today's news that a lack of federal funding will prevent the VA's rule change in support of gender confirmation surgery from taking effect. Gender confirmation surgery is a potentially life-saving treatment that is needed to protect the long-term health of individuals that require it.

There are approximately 150,000 transgender adults that have served or are currently serving in our armed forces. An inability to implement the VA's rule change will put these soldiers and veterans at significant risk. It is shameful that lawmakers and the administration are unwilling to prioritize the health care of these individuals as a result of outdated social stigmas rooted in prejudice. The unwillingness to provide funding for the VA's rule change once again reveals contempt and disregard for the trans community, a contempt that precludes not even our veterans. We urge Congress to provide the necessary funding, and provide our heroes with the healthcare and respect they deserve.
###
About Gay Men's Health Crisis (GMHC)
Gay Men's Health Crisis (GMHC) is the nation's leading provider of HIV/AIDS care, prevention services and advocacy, serving nearly 10,000 people living with and affected by HIV and AIDS in New York City, the epicenter of the epidemic in the U.S. As the world's first HIV and AIDS service organization, GMHC is an expert in providing services that every person affected by the epidemic deserves. GMHC is on the front lines caring for people who are both HIV negative and positive, including: testing, nutrition, legal, mental health and education services. GMHC also advocates for stronger public policies at the local, state and federal level with the goal of ending AIDS as an epidemic in New York State by 2020. Most recently, GMHC and other HIV and AIDS organizations successfully persuaded the federal government to recommend widespread use of PrEP, a new daily treatment that is over 90% effective in preventing HIV infection. For more information, visit www.gmhc.org.
Contact:
Danielle Filson |646-335-0443| danielle.filson@berlinrosen.com
Source: GMHC
"Reproduced with permission - GMHC"
GMHC

For more HIV and AIDS News visit...

Positively Positive - Living with HIV/AIDS:
HIV/AIDS News