Positively Positive - Living with HIV/AIDS:
HIV/AIDS News
HIV and AIDS News from around the world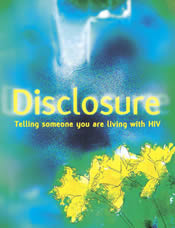 Disclosure: Telling Someone You Are Living with HIV
April 20, 2015 - Positive Living BC has published a new resource, "Disclosure: Telling Someone You Are Living with HIV.
A guide on talking to others about your HIV status, based on the experiences of people living with HIV. The guide includes information on planning your disclosure and resources that can help you.

Men with syphilis at high risk for HIV
April 20, 2015 - HIV incidence among men diagnosed with syphilis is high, according to a recent study of New Yorkers. "We found that men in New York City who have been diagnosed with [primary and secondary] syphilis are at high risk for HIV, with more than one in 30 diagnosed with HIV within a year of syphilis infection," Preeti Pathela, DrPH, of the New York City Department of Health and Mental Hygiene, and colleagues wrote in Clinical Infectious Diseases.
Read more...


Criminalization of Sex Work an Enormous Barrier To Fighting HIV/AIDS
April 20, 2015 - "Decriminalization of sex work remains critical to the global HIV response," says Dr. Kate Shannon, a Canada Research Chair in Global Sexual Health and HIV/AIDS and Associate Professor of Medicine at UBC.
This research proves that criminalization and punitive approaches directly undermine health and human rights of sex workers, by forcing sex workers underground—putting them at risk for violence, undermining their ability to safely negotiate working conditions including condom use and creating barriers to accessing sexual health and HIV/AIDS treatment and care services. Dr. Shannon was the lead author on a seven-part series on sex work and HIV recently published in the Lancet.

University Gala Commends Advocates for Campus Diversity
April 20, 2015 - The ceremony will be hosted by Jack Mackenroth, HIV/AIDS activist, athlete and Project Runway competitor, and will feature multicultural performances and a reception with food from various parts of the world. It will begin at 4 p.m. in the Alexander Clark Center. The event is open to the public.
Read more...

Spilling My Guts at the ACT UP NYC Long-Term Survivors Forum
April 19, 2015 - When it came my time to speak, to offer my personal perspective on a lifetime with HIV, I abandoned my note cards and the story came pouring out of me. My voice quivered the entire time. I cried and told my secrets and my shame and my grief in ways I have never revealed on my blog.
Read more...
10th International Conference on HIV Treatment and Prevention Adherence (aka Adherence 2015)
April 19, 2015 - The 10th International Conference on HIV Treatment and Prevention Adherence (aka Adherence 2015) will take place June 28-30, 2015, at the Eden Roc Miami Beach Hotel in Miami Beach, FL, USA. The conference is sponsored by the International Association of Providers of AIDS Care (IAPAC).
Read more...
Truckers ferrying deadly HIV virus into NE
April 19, 2015 - A recent study shows that a staggering 80,000 truck drivers in India (8.5 per cent of the total of 3 to 5 million) are believed to be at risk from HIV and at least a million drivers practice high risk behaviour. For instance, a truck driver from the Northeast visiting sex workers when he is away from the region has the risk of contacting the deadly virus and spreading it in the region upon his return.
Read more...

Call for Abstracts: North American Housing & HIV/AIDS Research Summit VIII
April 18, 2015 - Abstracts are now being accepted for oral or poster presentations.
The eighth North American Housing and HIV/AIDS Research Summit will be held September 14th through 16th, 2015, in Washington, DC. The scope of Summit VIII is expanded to include the full range of social drivers of HIV, including poverty, housing status, food security, employment, incarceration, race/ethnicity, behavioral health issues, stigma and intimate partner violence. What impact do these drivers have on health disparities? What policies and programs can influence these drivers or mitigate their negative effects?
Read more...
Understanding the Female Face of the HIV Epidemic
April 18, 2015 - While men continue to account for the majority of new HIV infections in the U.S. each year, women cannot be forgotten when it comes to addressing the epidemic. This is especially relevant to African-American women who make up 13 percent of the female population, but almost 75 percent of new HIV infections among women each year.
Read more...
Kenya: 17 Per Cent Youth Have HIV, Says NACC
April 18, 2015 - Seventeen per cent of AIDs related deaths every year occur among adolescents and youth, the National Aids Control Council has said.
NACC director Nduku Kilonzo said 9,720 adolescents and youth die of AIDs-related deaths annually. She said there are indications the number may go up if drastic measures are not put in place.
Read more...
Indiana Says H.I.V. Outbreak Is Worsening
April 18, 2015 - There are now 120 confirmed H.I.V. cases and 10 preliminary positive cases tied to Scott County, the Indiana State Department of Health said on Friday. That is up from 106 the previous week.
Read more...
HIV breakthrough 'imminent', says Medicine Nobel Laureate
18 April, 2015 - Nobel Laureate Francoise Barre-Sinoussi' who co-discovered the virus that causes Aids' believes it is possible that one day people will live with HIV' without taking medicine and yet remain healthy and un-infectious.
Read more...


Elton John AIDS Foundation joins forces with the Mylan Relay for Hope to accelerate the fight against HIV/AIDS
TORONTO, ON, April 17, 2015 - Mylan N.V. (Nasdaq: MYL) and the Canadian AIDS Society (CAS) are proud to announce that the Elton John AIDS Foundation (EJAF) will partner with them for the Mylan Relay for Hope to raise funds and awareness for Canadians and people worldwide who are living with or at risk of HIV/AIDS. The Relay begins April 21 in St. John's, NL, and ends in Hope, BC, in mid-October, covering a distance of about 8,500 km. The relay will consist of 35 runners divided into provincial teams, each responsible for running the route in their province before "passing the baton" to the next provincial team to undertake its leg of the westward journey.



UBC researchers aim to find out how patients are accessing medical marijuana
April 17, 2015 - One year ago, UBC nursing professor Lynda Balneaves and PhD student Rielle Capler launched the Cannabis Access Regulations Study, (CANARY), to investigate how the end of homegrown medical marijuana would affect patients.

HIV/AIDS activists: 27th annual AIDS Walk Miami an opportunity to reach young people
April 16, 2015 - Dr. Jaime Franco, a Care Resource board member, said the greatest challenge is reaching young people who "didn't come of age during the heyday" of the usually-fatal AIDS pandemic of the 1980s and '90s.
"They've become desensitized" to talk of HIV testing and safe sex, said Franco, 43, an assistant professor of the Division of Medicine & Society at FIU's Herbert Wertheim College of Medicine.
Read more...
Better HIV Prevention Could Be Leading to Higher Syphilis Rates
April 16, 2015 - Syphilis rates increased by 13 percent between 2012 and 2013
But that's not the entire story. Denvir reports that the availability of PrEP (pre-exposure prophylaxis) drugs that prevent HIV in high-risk individuals could be to blame. Michael Weinstein of the AIDS Healthcare Foundation tells Denvir that by promoting PrEP drugs like Truvada, the CDC and other organizations could be sending the message that condom use isn't necessary
Read more...
Research informs HIV treatment policy for inmates
April 16, 2015 - Improving HIV services and treatment for inmates is considered a significant public health concern. Inmates are considered at high risk for HIV, the virus that causes AIDS, and its prevalence among inmates is more than twice that of the general population.
Read more...
Global Recession Linked To Rising HIV Deaths, Study Finds
April 16, 2015 - Rising unemployment is linked to higher death rates from HIV, according to research published in the Journal of Global Health. The study, which looked at the effects of the global recession on HIV mortality, also found that increased public health spending helps to reduce deaths from the disease.
A Harvard, Imperial College London and Oxford University-based research group investigated rates of unemployment and HIV deaths across 74 countries (2.19 billion people). They also looked at levels of healthcare spending and HIV deaths in 75 countries (2.22 billion people).
Read more...


Institutional ethnography
Uploaded on Apr 15, 2015 - Institutional ethnography and investigations into the social dimensions of HIV, hosted by Colin Hastings



NIH launches largest clinical trial focused on HIV-related cardiovascular disease
April 15, 2015 - Researchers have begun enrolling participants in a multicenter international clinical trial to test whether statin administration can reduce the risk for major adverse cardiovascular events, such as heart attacks, strokes, and heart disease, in people with HIV infection. The trial is supported by the National Institutes of Health's National Heart, Lung, and Blood Institute (NHLBI) and National Institute of Allergy and Infectious Diseases (NIAID).

AIDS Commission deploys 400 condom dispensing machines
April 15, 2015 - The Ghana AIDS Commission (GAC) has deployed 400 condom dispensing machines at strategic locations throughout the country.
The aim is to help promote condoms usage and make them easily accessible to people.
Read more...
HIV prevention pill was no magic bullet
April 15, 2015 - News two years ago that the Food and Drug Administration (FDA) in the United States had given approval for the marketing and sale of a pill that can assist in stopping HIV infections resulted in both happiness and hope but also wariness here in Swaziland.
It seems the caution was well-placed. While useful, the drug called Truvada, which can be taken as a daily pill to "inhibit the reproduction of HIV," was not the end of HIV and AIDS, not a cure and not even a preventative.
Read more...

Critical Outcome Technologies Receives First U.S. Patent for Next Generation HIV Treatment
London, Ontario (April 15, 2014): Second Generation HIV Integrase Inhibitor Compounds Discovered Using Proprietary Drug Discovery Platform Technology, CHEMSAS®
Critical Outcome Technologies Inc. ("COTI" or the "Company") (TSX Venture: COT; OTCQB: COTQF), announced today that it has been granted a U.S. patent for the Company's novel HIV integrase inhibitor compounds.



Annual CD4 count monitoring may be sufficient for people doing well on HIV treatment
15 April 2015 - Annual CD4 count monitoring may be sufficient for people taking antiretroviral treatment who have a suppressed viral load and a CD4 count above 250 cells/mm3, investigators report in the online edition of the Journal of Acquired Immune Deficiency Syndromes. Their study showed that people in this situation had a very low risk of experiencing a drop in their CD4 count below 200 cells/mm3 or of developing a serious HIV-related illness.
Read more...
The Patient at Risk for HIV Infection
4/15/2015 - This CME activity will focus on the utilization of PrEP in patients at risk for developing HIV infection supplemented with a case presentation.
Read more...


From killer to chronic, epidemic to eliminated: stopping the spread of HIV+AIDS through effective, sustained treatment
15 April 2015 - Just two decades ago, an HIV diagnosis brought with it stigma and suffering and eventually, death. End of story. But not any more, thanks in large part to ongoing work pioneered in the 1990s and continuing to this day at the BC Centre for Excellence in HIV/AIDS.
Dr. Julio Montaner is the determined and much-decorated head of UBC's Division of AIDS and the BC Centre for Excellence in HIV/AIDS (BC-CfE), a UBC-affiliated centre based at Providence Health Care's St. Paul's Hospital.

Six questions about HIV/AIDS that deserve more attention
15 April 2015 - As HIV investigators work to control and eradicate the virus worldwide, certain myths or misconceptions about the disease have been embraced, whereas other concepts with merit have been left relatively unexplored, argues American HIV/AIDS researcher Jay Levy, MD, in a commentary publishing April 14 in the journal Trends in Molecular Medicine. He calls on fellow researchers to continue questioning and not to lose sight of alternative strategies that could ultimately lead to a sustainable, long-term solution to HIV infection.



Québec researchers call for interventions to support HIV-positive mothers
15 April 2015 - A team of researchers at several universities and clinics in Montreal conducted a study to explore issues related to healthcare access and mental health among HIV-positive mothers. In detailed interviews with 100 mothers, the researchers uncovered several issues that affected the women's mental health. The team made recommendations for doctors, nurses and other care providers, which, if implemented, could greatly improve the mental health and wellbeing of HIV-positive women who have children.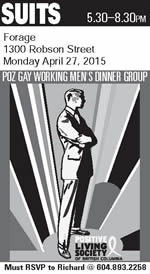 Suits - Poz Gay Working Men's Dinner Group - Monday April 27, 2015 - Forage
Join other working guys on April 27, 2015 at Forage restaurant, 1300 Robson Street, Vancouver, BC. Come savor the "sustainable & farm-to-table" culinary creations of Chef Chris Whittaker. A vibrant addition to the Vancouver dining scene. Join your host Bradford for an evening of delicious food at Forage.



amfAR CEO Kevin Frost presents Award of Inspiration to Cher
Published on Apr 15, 2015 - amfAR CEO Kevin Frost spoke passionately about amfAR's Countdown to a Cure for AIDS initiative, with the goal of developing the scientific basis of a cure by 2020. Announcing a $100 million cure research investment strategy, Frost stressed that "amfAR has the will, the commitment, and the know-how to get this done, and to truly make AIDS history."


Surge of HIV Cases Among Drug Users in Indiana Underscores Value of Syringe Services Programs
NEW YORK, April 14, 2015 - New brief from amfAR decries decades-long ban on use of federal funds for these highly effective programs
Amid growing evidence that HIV and hepatitis C are on the rise among people who inject drugs (PWID) in some parts of the United States, amfAR, The Foundation for AIDS Research, today released a new brief that underscores the importance of syringe service programs (SSPs) as a highly effective tool in the fight against the spread of each of these preventable infections. Despite an overwhelming body of scientific evidence demonstrating their effectiveness, however, the U.S. Government continues to prohibit the use of federal funds for SSPs.

Elizabeth Taylor's Grandchildren Continue Her Fight for Those with HIV and AIDS
April 14, 2015 - Following in their grandmother's footsteps, five of Elizabeth Taylor's ten grandchildren traveled to Washington D.C. Monday to participate in AIDS Watch, an annual advocacy event where people from all over the country meet with members of Congress to discuss the needs of people living with HIV and AIDS.
Read more...
London man the key to Aids cure?
April 14, 2015 - London - A London man could hold the key to finding a cure for the Aids virus.
The prevalence for high blood pressure was "a potentially alarming" 20% among a cohort of children with HIV, according to recent study findings.
Read more...
High blood pressure more common than previously believed in children with HIV
April 14, 2015 - The prevalence for high blood pressure was "a potentially alarming" 20% among a cohort of children with HIV, according to recent study findings.
Read more...
Medical Marijuana: the Myths and Realities
April 14, 2015 - Marijuana has been used for medicinal purposes for more than 3,000
The most common reasons for medical marijuana use are relieving pain, controlling chemotherapy-related nausea and vomiting and stimulating appetite in patients with cancer and/or HIV/AIDS. Additionally, a 2014 study by the American Academy of Neurology reported that medical marijuana may be beneficial in easing some of the symptoms associated with multiple sclerosis.
Read more...
Planned hospital move catches city off-guard
April 14, 2015 - Maxine Davis, executive director of the foundation that runs the Dr. Peter Centre for HIV/AIDS care, said the facility will continue its close relationship with St. Paul's when the hospital moves to its new location.
Read more...
Elizabeth Taylor's commitment to fighting AIDS continues today
April 14, 2015 - Our grandmother, Elizabeth Taylor, spent the last 26 years of her life committed to the fight against HIV/AIDS. Before the world took note of the AIDS epidemic, she demanded action. She co-founded amfAR to help discover lifesaving medications; established The Elizabeth Taylor AIDS Foundation (ETAF) to fund HIV prevention and care programs. She raised hundreds of millions of dollars in the fight against HIV and AIDS around the world, and her advocacy spurred a generation into action and propelled HIV/AIDS into the global spotlight. In 1987 she persuaded President Reagan to make his first speech on AIDS (six years after the epidemic took root in the United States;)
Read more...
Brad Gooch's New Memoir Reflects On '80s Gay Life In New York Amid HIV/AIDS Epidemic
04/13/2015 - Brad Gooch had moved back to New York's Chelsea neighborhood with his current partner, HuffPost's own Rev. Paul Raushenbush, when memories of his time living there in the '70s with his then-partner, the filmmaker Howard Brookner, started flooding his mind.
Read more...
Group therapy improves depression outcomes among adults with HIV
April 13, 2015 - Group support psychotherapy significantly improved depression outcomes among patients with HIV and depression in northern Uganda, according to study findings in The Lancet HIV.
Read more...
Human immune system can control re-awakened HIV, suggesting 'kick and kill' cure is possible
April 13, 2015 - The human immune system can handle large bursts of HIV activity and so it should be possible to cure HIV with a 'kick and kill' strategy, finds new research led by UCL, University College London Hospitals (UCLH) NHS Foundation Trust, the University of Oxford and the University of North Carolina at Chapel Hill. The 'kick and kill' strategy aims to cure HIV by stimulating the immune system with a vaccine, then re-awakening dormant HIV hiding in white blood cells with a chemical 'kick' so that the boosted immune system can identify and kill them.



Champions come together to announce strengthened efforts for an AIDS-free generation in Africa
JOHANNESBURG, 13 April 2015 - The Champions for an AIDS-Free Generation gathered together today to announce new efforts to ensure that all children in Africa are born free from HIV and that children living with HIV have access to life-saving treatment. Since young people continue to be deeply affected by the epidemic, the Champions also announced that they will add adolescents and HIV to their portfolio of work.



NIH, South African Medical Research Council award $8 million in HIV, TB grants
April 13, 2015 - Two- and five-year awards are first issued under joint program
The awards, which total $8 million in first-year funding, are the first to be issued through the South Africa–U.S. Program for Collaborative Biomedical Research. The program, which was established in 2013 with funding from NIH and SAMRC, is designed to foster and/or expand basic, translational, behavioral and applied research to advance scientific discovery among U.S. and South African researchers working collaboratively in the areas of HIV/AIDS and TB. The new awards will support research conducted at eight South African institutions and link scientists at these institutions with U.S. researchers at more than 20 U.S.-based research organizations, including the NIH.



Health sciences undergrad wins national HIV research award
April 13, 2015 - Natalie Kinloch, an undergraduate life sciences student in the Faculty of Health Sciences (FHS), has won a national scholarship to present her honours thesis at the 24th Annual Canadian Conference on HIV/AIDS research April 30-May 3, 2015 in Toronto.
Read more...
Group therapy improves depression outcomes among adults with HIV
April 13, 2015 - Group support psychotherapy significantly improved depression outcomes among patients with HIV and depression in northern Uganda, according to study findings in The Lancet HIV.
Read more...


Mechanism of action of ABIVAX's First-in-class anti-HIV drug published today in peer-reviewed journal Retrovirology
Paris, February 2nd, 2015 – Novel mechanism of action - prevention of viral RNA exit from nucleus of infected cells - associated to unique anti-viral properties
ABIVAX, a clinical phase II stage biotechnology company developing first-in-class anti-viral drugs and vaccines, announced publication today of the mechanism of action of ABX464 in the April issue of Retrovirology. ABX464 is a novel small molecule in phase II clinical trial that inhibits HIV replication through an entirely new mechanism.



Including boys in HPV vaccination programs the right thing to do, doctors say
April 13, 2015 - Vaccinating boys — as well as girls — against HPV would not only prevent cases of cancer, but could save the Canadian health system millions of dollars, new research suggests.
Read more...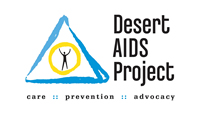 Dining Out For Life continues adding more participating businesses to benefit D.A.P. on Thursday, April 30
PALM SPRINGS, CA, April 12, 2015 - 53 places to Dine Out, Fight AIDS on Thursday, April 30 Record number of participating businesses this year!
For nine years, restaurants, coffee and snack shops, and bars participating in the annual Dining Out For Life event have been making it easy to donate to services at Desert AIDS Project on the last Thursday of April.

Some providers reluctant to prescribe PrEP to high-risk patients
April 12, 2015 - Despite generally favorable attitudes toward pre-exposure prophylaxis, or PrEP, some health care providers remain hesitant to prescribe the treatment to high-risk individuals, according to recent survey results.
Read more...


International Maternal Health and Rights Day
April 11, 2015 - ICW calls on global policy makers to 'Make it Happen' for women and girls living with HIV.
This International Maternal Health and Rights Day ICW is joining the global call to action to ensure respectful and dignified maternal care and human rights for all women and particularly women living with HIV around the world.

20 Filipinos catch AIDS virus daily
April 11th, 2015 - TWENTY people acquire the Human Immunology Virus every day, according to the latest Department of Health Philippine HIV and AIDS Registry Report, which also says the majority of the cases involve males having sex with males.
Read more...


How San Francisco plans to 'get to zero' HIV infections
Published on Apr 10, 2015 - An ambitious new plan in San Francisco aims to completely end the transmission of HIV, which infects about 50,000 people every year. And in a city where huge strides have been made in battling the epidemic that's killed tens of thousands of people, public health officials, doctors and activists are increasing their efforts to bring the number of new HIV infections down to zero.



Broadway Bares: Top Bottoms of Burlesque
Published on Apr 10, 2015 - Broadway Bares, the unrivaled evening of sexy striptease that benefits Broadway Cares/Equity Fights AIDS, is turning 25 and will welcome back to the director's chair Jerry Mitchell, Bares' creator and executive producer. The 2015 edition will fill NYC's Hammerstein Ballroom on Sunday, June 21.

Department of Health Reminds Pennsylvanians about the Impact of HIV and AIDS on Young People
04/10/2015 - Harrisburg, PA - April 10 is National Youth HIV and AIDS Awareness Day
In the United States, one in four new cases of HIV occurs in persons under the age of 24. In 2012, an estimated 62,400 youth were living with HIV nationally, roughly half of whom do not know they are infected.

New HIV cases highest since '84
April 10th, 2015 - There are 646 new cases of human immunodeficiency virus (HIV) reported in February, the highest number of new cases reported since 1984, according to the Department of Health."
This is a 33-percent increase from figures seen in the same period last year," the DOH said.
Read more...
'This is what it's really like to live with HIV'
April 10th, 2015 - The number of young men being diagnosed with HIV has doubled in ten years – but many people are ignorant of what it means to live with the condition now. Here, three men in their twenties talk about living with the virus
Read more...


Women in PrEP trial feared they would have to leave study if they reported low adherence
10 April 2015 - Post-study interviews and computer questionnaires conducted with former participants in a trial of pre-exposure prophylaxis (PrEP) that reported zero effectiveness show that participants concealed their low adherence to the study pills because, despite reassurances from researchers, they feared they would be asked to leave the study.
Read more...

Why we need prison-based needle and syringe programs NOW
April 10, 2015 - There's a public health emergency in Canada's federal prison system. In prison, the reported prevalence of HIV and hepatitis C are approximately 10 and 30 times the estimated prevalence in the general population. This isn't a surprise; it's been known for years and it's a situation similar to that observed in prisons in other countries. Why is this the case?

Pourquoi il faut des programmes de seringues en prison MAINTENANT
Il y a une urgence de santé publique dans le système des prisons fédérales canadiennes. En prison, les taux déclarés de prévalence du VIH et de l'hépatite C sont approximativement 10 et 30 fois supérieurs aux taux estimés dans la population générale. Ce n'est pas surprenant; on le sait depuis de nombreuses années et cela ressemble à ce qu'on observe dans les prisons d'autres pays. Pourquoi en est-il ainsi?

New HIV cases highest since '84
April 10th, 2015 - There are 646 new cases of human immunodeficiency virus (HIV) reported in February, the highest number of new cases reported since 1984, according to the Department of Health."
This is a 33-percent increase from figures seen in the same period last year," the DOH said.
Read more...


HIV Cascade Waterfall Video (Updated 2015)
Published on Apr 9, 2015

Campus condom machines planned for Beijing
2015-04-09 - The number of reported HIV/AIDS cases in Beijing has continued to rise in recent years, reaching 18,635 by the end of October, according to the commission.
The number of newly reported HIV/AIDS cases in the capital in the first 10 months of last year was 2,932, a year-on-year increase of 21.3 percent. The figure included more than 100 students, the commission said.
Read more...
Editing HIV out of our genome with CRISPR
9-Apr-2015 WORCESTER, MA5 - UMMS scientists seek ways to use powerful gene editing tool to excise latent HIV virus
In an attempt to render latent HIV completely harmless, researchers at the University of Massachusetts Medical School are using Cas9/CRISPR, a powerful gene editing tool, to develop a novel technology that can potentially cut the DNA of the latent virus out of an infected cell.
Watch Video &


Belarus confirms it applies no restrictions on entry, stay and residence for people living with HIV
GENEVA, 9 April 2015 - The Joint United Nations Programme on HIV/AIDS (UNAIDS) welcomes confirmation by the Government of Belarus that it applies no restrictions on the entry, stay and residence for people living with HIV. In addition, Belarus provides foreign nationals equal access to health care services, including antiretroviral treatment for people living with HIV.

Newlywed's sudden loss bears lessons for sexually active adults
April 9, 2015 - The fairytale was supposed to end with the two dashing princes growing old together in their desert castle. Instead, last Nov. 22 — the day Allan Joy and Ed ONeil were planning to celebrate their first wedding anniversary — Joy hosted ONeil's Palm Springs memorial. That the Kansas City native died of AIDS is not shocking in and of itself. The epidemic is not over, and the disease still claims thousands of lives in the U.S. each year. What is unbelievable is that just 18 days separated ONeil's HIV-diagnosis and his passing.
Read more...
60% Of HIV+ Young People Don't Know They're Infected – What Are We Doing Wrong?
April 9, 2015 - This Friday is National Youth HIV & AIDS Day, a day to focus on talking, spreading awareness, and finding ways to get involved in the fight against HIV and AIDS. Getting involved extra important in 2015, because while there's been many gains against this disease in recent years, the truth is, HIV is still impacting young people at rapid rates.
Read more...
National Youth HIV & AIDS Awareness Day 2015
April 9, 2015 - April 10th is National Youth HIV & AIDS Awareness Day (NYHAAD). This annual observance is the first day set aside to recognize the impact of the HIV/AIDS epidemic on young people.
HIV/AIDS is a serious threat to anyone of any age, but especially among youth. In the United States, an estimated 26% of all new HIV cases occur in young people aged 13-24 years. Nearly 60% of these new infections in youth occur in African Americans, about 20% in Hispanics/Latinos, and about 20% in whites.
Read more...
HIV accelerates development of age-related illnesses
April 8, 2015 - An increased risk for age-related illnesses among HIV patients may develop from epigenetic changes induced by the infection, according to recent data.
Read more...
A Way to Prevent HIV Infection after Exposure?
April 8, 2015 - Post Exposure Prophylaxis (PEP)
Post Exposure Prophylaxis (PEP) involves taking a combination of two to three types of anti-HIV (antiretroviral) drugs less than 72 hours after a possible exposure, as a way to reduce the risk of HIV infection. The drugs must be taken for 28 days. The medication must be taken exactly how the doctor prescribes. The sooner the drugs are taken, the more likely the drugs will work.
Read more...
In first human study, new antibody therapy shows promise in suppressing HIV infection
April 8, 2015 - In the first results to emerge from HIV patient trials of a new generation of so-called broadly neutralizing antibodies, Rockefeller University researchers have found the experimental therapy can dramatically reduce the amount of virus present in a patient's blood. The work, reported this week in Nature, brings fresh optimism to the field of HIV immunotherapy and suggests new strategies for fighting or even preventing HIV infection.
Read more...
Remembering Ryan White, 25 years after his death
April 8, 2015 - Wednesday marks the 25th anniversary of the death of Ryan White, the Indiana teenager whose battle with AIDS raised awareness and, more importantly, compassion for those who suffered from the disease. In that time, so much has been learned about the disease and how it's treated that it's hard to fathom the treatment White received.
Read more...
Stanford-led study finds limited mutations involved in transmission of drug-resistant HIV
APR 7 2015 - A multicenter study has identified four key mutations involved in creating strains of drug-resistant HIV, which the researchers say is spreading at a more modest rate than once feared.
In the largest study of its kind to date, researchers at Stanford University School of Medicine and their colleagues have found that worldwide only a limited number of mutations are responsible for most cases of transmission of drug-resistant HIV.



Egan: New law could kill any hope for safe-injection site in Ottawa
April 7, 2015 - The federal government has signalled when the city of Ottawa will be able to open a safe-injection site for intravenous drug users. It's called never.
Read more...
Telling the Stories of People Living with HIV: Khafre Abif
April 7, 2015 - Soon after Khafre K. Abif was diagnosed with HIV in the early-1990s, he discovered the power of living openly and working to uplift the voices of others living with HIV who were, for whatever reason, unable to speak up for themselves.
Read more...
Larry Kramer's Novel 'The American People' Adds a Gay Dimension to History
April 7, 2015 - Fourteen years ago, the playwright and activist Larry Kramer was preparing to die. His liver was failing, and the prognosis was grave.
Read more...


Six in ten US HIV infections are transmitted by people who know they have HIV but are not in care
07 April 2015 - People in medical care only transmit one in twelve cases
The majority of HIV in the USA is transmitted by people who know they have HIV but are not in care, a study recently in the Journal of the American Medical Association shows.
Read more...


End-stage liver disease is a concern for people with HIV and hepatitis B or C co-infection
07 April 2015 - People with HIV and hepatitis B or C virus co-infection are more likely to progress to end-stage liver disease (ESLD), or liver failure, than those with HIV alone, and individuals triply infected with all three viruses face the greatest risk, according to study findings presented at the recent Conference on Retroviruses and Opportunistic Infections (CROI 2015) in Seattle, USA.
Read more...


Mobile Device Diagnoses HIV, Syphilis in Minutes
April 07, 2015 - In a first, the Human Immunodeficiency Virus (HIV) has been isolated and processed to treat patients infected with HIV through applied use of homoeopathic science. The research paper, after undergoing clinical trials for its safety and efficacy in Mumbai, was published in the Indian Journal of Research in Homeopathy (IJRH) on March 31. While the medicine, called 'Nosode', does not entirely cure HIV patients, the successful trial opens up possibilities of future research in homoeopathy.
Read more...
City homoeopath 'isolates' HIV virus to treat cases
April 7, 2015 - HIV infection affects the body immune system and makes the patient prone to other diseases.
Diagnosing sexually transmitted diseases like syphilis and HIV, the virus that causes AIDS, require costly tests. Poor patients living in rural areas are even less likely to be able to receive such tests. So, researchers have developed a mobile phone device that may make the tests less costly and more available. The researchers say the device tells health care workers within 15 minutes whether someone is infected with HIV or syphilis.
Read more...
In Canada, We Have the Strategy and the Tools to End AIDS
04/06/2015 - World Health Day marks a time to reflect on the many public health challenges to be addressed around the globe, such as the 35 million people living with HIV and AIDS. It's also a call to address such issues closer to home. In Canada, we can lead the way forward towards ending the HIV/AIDS epidemic, but a federal level commitment is sorely lacking.
Read more...
An Era of New Possibilities: HIV Prevention for Gay and Bisexual Men
April 6, 2015 - We have achieved some hard-won victories against HIV in recent years. New infections among women and injection drug users are declining, people with HIV are living longer, and more people than ever know their HIV status. But one population — gay and bisexual men –is seeing infections rise, driven by increases among young gay men.
Read more...


Ritonavir concentrations not correlated with lipid levels in people with HIV taking boosted atazanavir or boosted darunavir
06 April 2015 - People taking HIV treatment based on ritonavir-boosted atazanavir and darunavir have comparable long-term increases in lipid levels, investigators from the United States report in the online edition of Clinical Infectious Diseases. Trough concentrations of ritonavir were not associated with lipid levels. This is an important finding.
Read more...
Guelph biotech firm's HIV work gets funding
April 5, 2015 - GUELPH - Biotech firm PlantForm Corp. has received more federal funding for a series of human immunodeficiency virus (HIV) drugs it hopes to produce through its vivoXPRESS manufacturing system.
The Guelph-based company has developed a process of antibody production using genetically-engineered plants, as opposed to the more costly and slower mammalian cell culture process.
Read more...
A Goal Within Reach: DREAMS To End HIV/AIDS Among Women and Girls
April 4, 2015 - We envision a tomorrow with no HIV/AIDS -- a bold goal, considering the statistics.  In sub-Saharan Africa, the region most affected by the epidemic, over half of all people living with HIV/AIDS are women. Globally, 50 young women are newly infected with the virus every hour. And year after year, HIV infections among adolescent girls continue to exceed that of their male counterparts. In the hardest hit countries, young women are two to three times more likely to be living with HIV than young men.
Read more...
An Epic Debate Over Abstinence, HIV/AIDS Prevention Erupts On The Texas House Floor: WATCH
April 4, 2015 - Unfortunately, abstinence education is unrealistic and doesn't work. Case in point: Texas receives the most federal abstinence dollars of any state, but has the third-most HIV/AIDS cases and the fifth-highest teen pregnancy rate.
Read more...


UCLA research links HIV to age-accelerating cellular changes
By Enrique Rivero | April 03 2015 - Study suggests adults infected with the virus can develop age-related diseases a decade earlier than their uninfected peers
In a study published online in the peer-reviewed journal PLOS ONE, the researchers suggest that HIV itself accelerates these aging related changes by more than 14 years.

Activists Blame Indiana HIV Outbreak on Officials' Ignorance About the Disease
April 3, 2015 - Doctors and scientists say education, HIV testing, and needle exchange programs are vital to stopping the spread of the disease.
Activists and drug addiction counselors say the HIV outbreak in Scott County, Indiana, is the result of state officials burying their heads in the sand about opiate addiction and the risk of HIV.
Read more...
Nutrition Intervention Crucial In Managing HIV/AIDs – Expert
April 3, 2015 - "An estimated 35 million people are living with HIV/AIDS worldwide and occurring mainly in the sub-Saharan African countries.
"However, adequate nutrition is needed as a measure for one to stay healthy, prevent disease and speed up recovery from illness,'' she said.
Read more...


Boston Medical Center to Provide Acupuncture Services for People Living With HIV/AIDs
April 2, 2015 - Boston - Boston Medical Center (BMC) has a new program to provide acupuncture services in group settings to people living with HIV/AIDS. The departments of family medicine and infectious diseases, as well as the Program for Integrative Medicine and Healthcare Disparities, will make these services available to the approximately 1,600 HIV/AIDS patients in care annually at BMC, as well as accept referrals from the community. Providers recently implemented the process of in-taking patients, which includes a one-on-one acupuncture consult. After intake, most patients will be treated in group visits.

NYU researchers dramatically improve ART adherence for minority PHLA
2-Apr-2015 - Novel behavioral intervention improves treatment outcomes for HIV-infected individuals who have previously delayed, declined, or discontinued antiretroviral therapy
Up to 60% of persons living with HIV (PLHA) in the U.S. are neither taking antiretroviral therapy (ART) nor well engaged in HIV primary care, with racial/ethnic minorities more likely to experience barriers to engagement along this HIV continuum of care than their White counterparts. In fact, only 30% of persons living with HIV/AIDS (PLHA) in the United States have achieved "viral suppression," the ultimate goal of HIV treatment.

When history rhymes: The return of HIV
April 2, 2015 - The headlines in the news from Southern Indiana today are eerily similar to those from the beginning of the AIDS crisis in the 1980s. The social and political climate of that AIDS crisis produced a legacy of stigma toward people with HIV, creating barriers to care, distrust and fear over the years. Just as Mark Twain said, "History doesn't repeat itself, but it does rhyme."
Read more...
HIV spreads like computer worms, say scientists
April 2, 2015 - New model equates spread of worm across local networks and internet with progress of Aids virus through the body, suggesting early treatment is vital
HIV specialists and network security experts at University College London (UCL) have found that HIV progresses both via the bloodstream and directly between cells – akin to computer worms spreading themselves through two routes to infect as many computers as possible.
Read more...
Sudan preparing draft law to end discrimination against HIV/AIDS patients
April 2, 2015 (KHARTOUM) - Sudan is in the process of drafting a law to protect the rights of those living with HIV/AIDS and ensure that they receive medical and psychological care.
The bill, which is being drafted by legal experts, people living with HIV/AIDS, physicians and officials, will also criminalise the intentional transmission of the disease.
Read more...
Safe injection services will expand, says Vancouver Coastal Health doctor
April 2, 2015 - Dr. John Carsley envisions more services like Insite being established in community health centres
Vancouver Coastal Health is optimistic it will expand its supervised injection services, despite federal legislation that critics fear will make it harder to open new facilities.
Read more...


The Female Health Company Reports Record Unit Sales for Second Quarter of FY2015
CHICAGO, April 2, 2015 /PRNewswire/ - "This record volume of quarterly unit sales demonstrates that the Company is uniquely positioned to be able to deliver very large quantities of product in a very short time period," stated Karen King, President and Chief Executive Officer of The Female Health Company. "It also reinforces the continued importance of the FC2 Female Condom in protecting women against sexually transmitted diseases and in family planning programs around the World."

A homeopathic experiment gives hope for treatment of AIDS
April 2, 2015 - Research at two institutes in Hyderabad is said to have shown medicine from snake venom can arrest multiplication of HIV
Research by doctors at the Hyderabad-based JSPS Government Homeopathic Medical College and Indian Institute of Chemical Technology (IICT) is stated to have shown that homeopathic medicine from snake venom, Crotalus Horridus, can arrest the multiplication of HIV.
Read more...


Casey House Groundbreaking March 30 2015
Published on Apr 2, 2015 - On Monday, March 30, Casey House hosted a groundbreaking ceremony to launch the construction of our expanded home for HIV/AIDS care at the corner of Jarvis and Isabella Streets, adjacent to our current facility in downtown Toronto.

AHO-WHO Experts Acknowledge Cuba's Attention to HIV/AIDS
SANTIAGO DE CUBA, Cuba, Apr 2 (acn) - Experts of the Pan-American and World Health organizations praised the results of the program of eastern Santiago de Cuba province to prevent and eliminate the mother-child transmission of HIV/AIDS and syphilis.
Read more...
Texas House Strips $3 Mil From HIV Prevention to Promote Abstinence, Is Incredibly Dumb
Apr. 2 2015 - At the end of 2013, there were just over 76,600 Texans living with HIV, according to the Texas Department of State Health Services. That's a lot. A decade ago, the figure was about 50,000. Texas ranks fourth among states in total HIV cases and 11th in HIV cases per capita, according to data from the Kaiser Family Foundation. A disproportionate share of those cases are in urban areas like Dallas County, which has more AIDS patients per capita than anywhere else in the state.
Read more...


GRAND CHALLENGES CANADA CONGRATULATES UGANDA NINNOVATORS FOR LANCET PUBLICATION AND RESULTS IN GLOBAL MENTAL HEALTH
April 01, 2015 - Totonto, Canada - Randomized Trial Shows Culturally Sensitive Group Support Psychotherapy Reduces Symptoms of Depression Among People Living With HIV/AIDS in Uganda
Grand Challenges Canada, funded by the Government of Canada, congratulates innovator Dr. Etheldreda Nakimuli-Mpungu, Senior Lecturer in the Department of Psychiatry at Makerere University (Uganda), with regards to her study to treat major depression among people living with HIV/AIDS. The results of her study are published today in The Lancet HIV.

Merger of local HIV/AIDS groups becomes official
April 1, 2015 - In a strategic move to strengthen services for residents and clients, the John Gordon Home (JGH) and Regional HIV/AIDS Connection (RHAC) announced their formal amalgamation on April 1.
In a media release calling the amalgamation a "significant milestone in the HIV/AIDS sector in southwestern Ontario," it was stated that not only was the merger initiated and driven by the two organizations, but it was also supported by donors and partners while being recognized by government officials as "a model for integration and collaboration."
Read more...
Aids: Texas could cut $3 million in spending on HIV and Aids prevention
01 April 2015 - State budget amendment would redirect that money to abstinence education
Texas could reduce funding for programs aimed at preventing HIV, Aids and other sexually transmitted diseases by $3 million if a Republican-sponsored initiative makes it into the state budget. That money would be redirected toward abstinence education under the budget amendment, which easily passed the state House on Tuesday, the Associated Press reported.
Read more...
In HIV patients, specific behaviors linked to S. Aureus colonization, SSTI
April 1, 2015 - Specific behaviors, not HIV-related factors, increase the risk for Staphylococcus aureus colonization and subsequent skin and soft tissue infections, according to recent data.
Read more...
Teachers living with HIV launches strategic plan
April 1, 2015 - The Network of Teachers and Educational Workers in HIV and AIDS, Ghana (NETEWAG) has launched their 2015-2020 strategic plans to educate teachers on the need to prevent HIV, its stigmatization and discrimination.
Read more...
Our HIV crisis: PrEP is not a cure
April 1, 2015 - Take a pill daily and prevent the contraction of HIV 99 percent of the time.
That is the narrative presented to many young men who have sex with men (MSM) by their peers regarding pre-exposure prophylaxis (PrEP). And, as is normally the case with anything framed in such a simple manner, the nuances of treatment fall through the cracks.
Read more...
====================================
For more HIV and AIDS News visit...

Positively Positive - Living with HIV/AIDS:
HIV/AIDS News Archive



Back to Top

HIV/AIDS News