Positively Positive - Living with HIV/AIDS:
HIV/AIDS News
HIV and AIDS News from around the world



Bradford McIntyre: Showing up for Life
[October 12, 2015 - For all intents and purposes, Bradford McIntyre's story could be a movie. Thirty-one years ago, during the height of the AIDS (Acquired Immunodeficiency Syndrome) crisis, he was diagnosed with HIV (Human Immunodeficiency Virus). A year later, the doctors told him he had 6 months to live. This is a story of being given a death sentence, of enduring pain and self-imposed isolation but it is also a story of personal growth and making a difference.

Long-term Testosterone Replacement Ups Risk of Cardiovascular Events, Death in HIV+ Men
October 11, 2015 - SAN DIEGO, CA - Long-term testosterone replacement therapy (TRT) is associated with an increased risk of cardiovascular events (CVE) and death among HIV-positive men, authors of a retrospective chart review reported at IDWeek 2015."
There was a six-fold increase in the odds of having a new CVE in HIV-positive men when taking TRT for greater than 6 months," reported lead study author Rahwa Ghebremichael, MPH, Oregon Health & Science University, Portland, Oregon, and coauthors.
Read more...
Those getting HIV today are 'reckless'
Oct 11, 2015 - Maj. Rubaramira Ruranga has described people getting infected with HIV today as being "reckless".
He is the executive director of National Guidance and Empowerment Network for People Living with HIV/Aids, Uganda (NGEN+).
The renowned HIV/AIDS activist said it is unfortunate that many people continue to live irresponsible lives despite the various sensitisation programmes by government over the epidemic.
Read more...
Scientist who discovered HIV says achieving remission in patients may be 'feasible'
October 10, 2015 - More than 30 years after she identified one of the most pernicious viruses to infect humankind, Françoise Barré-Sinoussi, who shared the Nobel Prize in Physiology or Medicine for discovering HIV, is retiring. Barré-Sinoussi says even though a cure may never be found, she's confident that at some point, patients may no longer need indefinite treatment. NewsHour's Megan Thompson reports.
Read more...
The vast majority of gay men didn't use a condom the last time they had sex
October 10, 2015 - A new survey conduced by FS Magazine has found that the overwhelming majority of gay and bisexual men didn't use a condom the last time they had anal sex.
Read more...
HIV Infection Rates Rising in US Latino MSM
October 09, 2015 - New diagnoses of HIV infection rose sharply from 2008 to 2013 among Latino men who have sex with men (MSM), despite an overall decline in infection among Latinos during the same period, according to a report from the Centers for Disease Control and Prevention (CDC).
Read more...
Researchers urge medical marijuana over opioids to treat neuropathic pain
Oct 09, 2015 - VANCOUVER - Canadian doctors should use medical marijuana instead of frequently abused opioids to treat patients with neuropathic pain and a host of other conditions cannabis has been proven to combat, Vancouver-based HIV/AIDS researchers argue in a newly published editorial.
Read more...


No transmission of integrase inhibitor-resistant HIV seen in California patients
09 October 2015 - Not one case of transmission of HIV that is resistant to any of the integrase inhibitor (INI) drugs has been seen in newly-diagnosed patients in a database of resistance tests in California, the ICAAC 2015 conference heard last month.
Read more...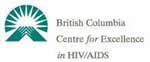 Conservative Government Missing on Endorsement of Global and Domestic Strategy to End AIDS
Vancouver, BC [October 9, 2015] - In response to a letter from the Director of the BC Centre for Excellence in HIV/AIDS (BC-CfE) Dr. Julio Montaner, all federal political parties - except the Conservative government - pledged their support of a global target to end AIDS by 2030. On September 22, Dr. Julio Montaner wrote an open letter to Prime Minister Stephen Harper , which was also sent to all leaders of the Canadian federal parties, calling on the federal government to formally endorse the United Nations HIV/AIDS strategy. The UN 90-90-90 Target is based on the made in BC concept of Treatment as Prevention ® (TasP ® ) pioneered by the BC-CfE under Dr. Montaner's leadership.

Science won't stop until it beats AIDS, says HIV pioneer
Oct 9, 2015 - More than 30 years after she identified one of the most pernicious viruses to infect humankind, Francoise Barre Sinoussi, who shared a Nobel prize for discovering HIV, is hanging up her lab coat and retiring.
Read more...
Switch to TAF-based HIV regimens safe, effective
October 9, 2015 - SAN DIEGO - Treatment-experienced HIV patients who switched to a tenofovir alafenamide-based regimen maintained virologic suppression and saw significant improvements in renal and bone safety, researchers reported.
Read more...
Lifelong pledge to end HIV/AIDS
October 09, 2015 - PRESIDENT Ratu Epeli Nailatikau says breaking cultural barriers and beliefs so people can be aware and educated on the issue of HIV/AIDS has been the highlight of his work as Ambassador for HIV/AIDS in Fiji.
Read more...
Affordable Care Act helps Virginia improve HIV outcomes
8-Oct-2015 - SAN DIEGO - While providing care for more for at-risk patients, study shows
Low-income HIV patients enrolled in Affordable Care Act (ACA) health care plans achieved better outcomes and the resulting cost savings allowed the state of Virginia to support care for more patients, according to a groundbreaking study from the University of Virginia being presented at IDWeek 2015™.

Grandmothers on the march for HIV/Aids awareness
8 October 2015 - About 400 grandmothers from across Africa have met in Uganda to share their experiences of dealing with HIV/Aids.
Watch Video...
AIDS pioneer finally brings AIDS vaccine to clinic
8 October 2015 - Human trials of more than 100 different AIDS vaccines have taken place since researchers proved in 1984 that HIV caused the disease. Robert Gallo, whose U.S. National Cancer Institute laboratory published the four landmark papers in Science that convinced the world of the link between this recently discovered retrovirus and the growing epidemic, has closely monitored—and often sharply critiqued—the AIDS vaccine search since it began. But Gallo, who now runs the Institute of Human Virology (IHV) in Baltimore, Maryland, has always been a spectator—until today.
Read more...
Why We Are Losing the Battle Against HIV
10/08/2015 - It's been almost forty years since the first case of HIV/AIDS was discovered, and yet teenagers and millennials in the US have never known a world without AIDS. They live during a time where it is a treatable disease, people are living longer and suffer fewer complications. As a result, there's a lack of urgency and more complacency than ever before. The decrease in comprehensive sex education programs in schools have contributed to an increasing number of youth living with HIV in the US, many of whom do not know that they are infected.
Read more...
Low-Income HIV Patients May Be Doing Better on Obamacare
Oct. 8, 2015 (HealthDay News) - Virginia data show rates of viral suppression rose on federally funded insurance
Low-income HIV patients who enrolled in Obamacare may be faring better than they did on traditional state assistance, a new study suggests.
At least that's the case in Virginia, where the study was done. Researchers found that people infected with HIV (the virus that causes AIDS) who switched from the state's drug-assistance program to an Obamacare insurance plan had greater odds of gaining better control of the disease.
Read more...
B.C. HIV/AIDS doctor gains political support
October 8, 2015 - A Vancouver-based HIV/AIDS pioneer could soon see Canada back his internationally recognized HIV treatment – but only with the ouster of the Conservative government, which for nearly a decade has rebuffed his calls.
Last week, Julio Montaner, director of B.C.'s Centre for Excellence in HIV/AIDS, wrote a letter to the leaders of Canada's federal parties urging them to endorse an ambitious global target to help end the AIDS epidemic. Meeting the "90-90-90" target by 2020 "will lead to a 90 per cent reduction in the global burden of HIV/AIDS by 2030," he wrote.
Read more...
HIV vaccine to be tested on people
October 8, 2015 - Years of research on a promising HIV/AIDS vaccine at the University of Maryland School of Medicine is moving into the critical human testing stage.
Scientists with the school's Institute of Human Virology, headed by Dr. Robert Gallo, who helped discover the human immunodeficiency virus that causes AIDS, and developed the HIV blood test, announced the next big step in the research Thursday.
Read more...
HIV positive in Russia: A life in misery
October 7, 2015 - Government restrictions mean AIDS patients in Russia face problems, both medical and social. Jobs are lost and quality of life is restricted. We follow the case of "Jan" - who is living with the disease.
Watch Video...

Election 2015: Funding the federal HIV/AIDS strategy — Canada's major federal parties respond
October 7, 2015 - This is the fourth in a series of blog posts being published daily by the Canadian HIV/AIDS Legal Network ahead of Election Day on October 19, 2015.
Recently, we sent a questionnaire to the five major federal parties, asking their position on key questions related to HIV and human rights. Four out of five parties responded. Their responses are shared here, along with our comments
Read more...
Never-Before-Seen Photos of Elizabeth Taylor Will Be on View in London
October 7, 2015 - Elizabeth Taylor is remembered for many things: her timeless films, her many marriages, her many jewels, and, of course, those violet eyes. One of her most enduring legacies, however, was her commitment to HIV/AIDS activism. In the mid-80s, when few dared to even mention the epidemic in public, Taylor was among the first celebrities to draw attention to the disease. She went on to co-fund amfAR in 1985 and then The Elizabeth Taylor AIDS Foundation, which have raised millions of dollars for the cause.
Read more...
Those still contracting HIV are reckless – Rubaramira
Oct 07, 2015 - Ruranga said it is so unfortunate that many people continue to live irresponsible lives despite of the various sensitization programmes by government about the epidemic.
Read more...
Higher Non-AIDS Cancer Rate in Men With HIV: 30-Year MACS Study
October 6, 2015 - Washington, DC - 6th International Workshop on HIV and Aging
HIV-positive men had a higher incidence of both virus-related and virus-unrelated non-AIDS cancers than HIV-negative men in a 30-year Multicenter AIDS Cohort Study (MACS) analysis [1]. Since 2005, however, higher non-AIDS cancer incidence in HIV-positive men solely reflected a higher rate of virus-related cancers.
Read more...


US HIV physicians routinely offering early ART but only a third have prescribed PrEP
06 October 2015 - Most doctors at the frontline of the HIV epidemic in the United States recommend early antiretroviral therapy (ART) and many also believe they have a role in providing pre-exposure prophylaxis (PrEP) to the uninfected partners of their patients living with HIV, according to research published in the online edition of Clinical Infectious Diseases. Overall, 87% of doctors recommended ART from the point of diagnosis and most thought PrEP appropriate in some circumstances. However, only a third had actually prescribed PrEP.
Read more...


Study Estimates HIV-Infected Individuals Have Increased Cumulative Incidence of Lifetime Cancer Risk
OAKLAND, Calif., Oct. 6, 2015 /PRNewswire/ - A large study with follow-up over 14 years offers a unique way of looking at the risk of cancer among HIV-positive individuals by accounting for the competing risk of death in the era of highly effective antiretroviral therapy (ART), as reported today in the Annals of Internal Medicine.
"This analysis provides easily interpretable information for HIV patients and their providers about their long-term cancer risk, and helps us identify where public health and clinical efforts should be focused to achieve the biggest impacts," said co-author Richard D. Moore , MD, MHS, of the Johns Hopkins School of Medicine, and overall principal investigator of the North American Cohort Collaboration on Research and Design (NA-ACCORD).



WHO and UNAIDS launch new standards to improve adolescent care
GENEVA, 6 October 2015 - New Global Standards for quality health-care services for adolescents developed by the World Health Organization (WHO) and UNAIDS aim to help countries improve the quality of adolescent health care.

Canadian Leaders Must Work to Eradicate HIV and Hepatitis C
5 October 2015 - When it comes to the HIV and hepatitis C (HCV) response, Canada is a laggard both at home and abroad. Major developments in HIV and HCV treatment mean that the lives of thousands of Canadians could be greatly improved and even saved. But those living with HIV and HCV are not being identified or reached effectively to receive treatment, and this treatment is not always available or accessible. Without an up-to-date, coordinated national strategy to deliver prevention, testing and treatment, people living with HIV and HCV will continue to suffer needlessly.
Read more...


No HIV-positive Canadian will ever feel alone again
Published on Oct 5, 2015 - A Daily Xtra Social Sponsorship Video. Exclusive footage from the launch of the Canadian Positive People Network, an independent network for and by Persons Living with HIV/AIDS and HIV co-infections in Canada.

Women with HIV at greater risk for cancer
October 5th 2015 - SFU study suggests that having HIV can be a risk factor for women to develop certain cancers
A new study published by SFU researchers suggests that women who are living with HIV may be more likely to develop cancer.
Published in HIV Medicine, the study shows that compared to the general population, women who have contracted HIV are more at risk to develop certain cancers. This is despite the introduction of modern highly-active antiretroviral therapy that reduces the risk of many AIDS-related cancers.
Read more...


Women found under-represented in HIV clinical trials
5 October 2015 - A group of American and European researchers have conducted an extensive review of hundreds of published HIV clinical trials to assess the participation rate of women. They found that women are generally under-represented in such trials. They also underscore possible remedies.



Recent infection and ART treatment interruptions are key periods for HIV transmission
10/05/2015 - Implications for treatment as prevention strategies
A large proportion of HIV transmissions occur during recent infection or antiretroviral treatment interruptions, Swiss investigators report in Clinical Infectious Diseases. Overall, 44% of transmissions were associated with recent infection and 14% could be attributed to treatment interruptions. The authors believe these findings represent a major challenge for treatment as prevention (TasP) strategies.
Read more...
San Francisco Is Changing Face of AIDS Treatment
OCT. 5, 2015 - "I love the San Francisco model," said Dr. Anthony S. Fauci, the director of the National Institute of Allergy and Infectious Diseases. "If it keeps doing what it is doing, I have a strong feeling that they will be successful at ending the epidemic as we know it. Not every last case — we'll never get there — but the overall epidemic. And then there's no excuse for everyone not doing it."
Read more...
Danny Pintauro Partners with HIV Equal Social Media Campaign in Hopes of 'Breaking Down Barriers' for the Gay Community
5 October 2015 - On Friday, Pintauro told Bure and co-host Raven-Symoné that he was launching his Beacon of Light Tour – a campaign of awareness the former Who's the Boss star, 39, exclusively first discussed with PEOPLE – after revealing to Oprah Winfrey on the Sept. 26 episode of Oprah: Where Are They Now? that he has been HIV-positive for 12 years since contracting the disease while abusing crystal meth to heighten sexual experiences.
Read more...
Late initiation of combination antiretroviral therapy in Canada: a call for a national public health strategy to improve engagement in HIV care
5 October 2015 - Combination antiretroviral therapy (ART) significantly decreases morbidity, mortality and HIV transmission. We aimed to characterize the timing of ART initiation based on CD4 cell count from 2000 to 2012 and identify factors associated with late initiation of treatment.
Read more...
Governor signs bill mandating sex ed in schools across California
October 5, 2015 - The new law combines the previously required curriculum on HIV/AIDS prevention and sex education into one required set of knowledge and skills kids should be taught before the end of eighth grade, and one they should be taught before the end of high school.
Districts can start offering the curriculum in seventh grade.
Read more...
37 Million People Worldwide Need HIV Treatment
10/04/2015 - That's almost as many as have died since the epidemic began.
"Everybody living with HIV has the right to life-saving treatment. The new guidelines are a very important step towards ensuring that all people living with HIV have immediate access to anti-retroviral treatment," said Michel Sidibe, executive director of UNAIDS.
Read more...
Protect yourself from HIV/AIDS
October 04, 2015 - In South Carolina, almost 15,000 of your neighbors — including about 200 children and teens — are living with HIV infection or AIDS.
Throughout the United States, more than 1 million residents are living with HIV or AIDS, and nearly one-fifth do not know they have it.
Read more...
How a Simple New Policy Could Change the Lives of Millions Facing HIV
October 4, 2015 - The World Health Organization has officially announced that it is changing its recommendations on how world governments should approach the treatment and prevention of HIV/AIDS, something that has been called a game-changer for the millions of people living with or who could acquire HIV.
Read more...
Proud to Vote: LGBTQ Issues in the Federal Election
Oct 4, 2015 - Canada needs an adequately funded federal strategy on HIV and AIDS, which disproportionately affects LGBTI communities. Canada is falling down in its response to HIV at both global and domestic levels, and we are currently lacking a coordinated, national strategy and corresponding funding - and the political will - to end HIV here at home. Will your party commit to collaborating with leading HIV organizations in Canada to envision a new, fully funded strategy to end HIV and AIDS in this country and globally?
Read more...
Grandmothers: Africa's unsung heroes
Oct 4, 2015 - Speaking at a one-day agenda on sustainable development goals (SDGs) advocacy organized by the International Women Communication Centre in Ilorin on Wednesday, Dr. Oyeniyi also said that the study has also revealed that about 78 million people had been infected with the HIV virus since the outbreak of the epidemic, saying that no fewer than 39 million had died of the disease worldwide.
Read more...
One in 20 people live with HIV/AIDS-KWASACA
Oct 4, 2015 - Speaking at a one-day agenda on sustainable development goals (SDGs) advocacy organized by the International Women Communication Centre in Ilorin on Wednesday, Dr. Oyeniyi also said that the study has also revealed that about 78 million people had been infected with the HIV virus since the outbreak of the epidemic, saying that no fewer than 39 million had died of the disease worldwide.
Read more...
Panel on Effort to End Aids Epidemic by 2030 Focuses on Youth Engagement
Oct 4, 2015 - "We should be able to enter this new era, the era of the SDGs, the Sustainable Development Goals, with hope," UNAIDS Executive Director Michel Sidibé said. "We will not win against this epidemic unless we put adolescents at the centre of our fight. Adolescent girls have up to eight times higher risk of HIV infection than boys. Today in Africa, the first cause of death among adolescence is AIDS."
Read more...
Condom-vending machines lie unused as HIV cases increase
Oct 4, 2015 - GUWAHATI: Lying unused and unstocked, the state's condom-vending machines have found no takers. Even as the state records more and more cases of HIV/AIDS, the ambitious condom-vending machine project has well and truly flopped.
Read more...
China makes HIV/AIDS prevention first lesson in Beijing colleges
3 Oct, 2015 - BEIJING: Chinese capital Beijing has incorporated HIV and AIDS prevention as the first lesson given to university students in a bid to raise awareness among them as surveys pointed to its spread in colleges and universities.
Read more...
Videos reveal how HIV spreads in real time
October 2, 2015 - How retroviruses like HIV spread in their hosts had been unknown — until a Yale team devised a way to watch it actually happen in a living organism. The elaborate and sometimes surprising steps the virus takes to reach and spread in the lymph nodes of a mouse have been captured on videos and described in the Oct. 2 issue of the journal Science.
Read more...
Faces of HIV exhibit tells stories of Floridians with virus
October 2, 2015 - They are young, old, black, white, men and women. Their faces express sadness, peace, annoyance and calm.
All 10 Floridians have HIV, the virus that causes AIDS. Their portraits, video interviews and diaries, traveling around the state in a trailer, show how HIV strikes an assortment of incomes, sexualities and life stories.
Read more...
Made-in-Canada HIV/AIDS treatment embraced by everyone but Canada
October 2, 2015 - A made-in-Canada approach to tackling the HIV/AIDS epidemic has been endorsed by the United Nations for use around the world but has yet to gain the support of the Canadian government.
Read more...
Award-winning playwright and author Larry Kramer will give a talk and sign copies of his new book, The American People, October 28, 2015
October 2, 2015 - Award-winning playwright and author Larry Kramer will speak at Vassar College on Wednesday, October 28, 5:30pm, in the Martel Theater of the Vogelstein Center for Drama and Film. "An Evening with Larry Kramer" will feature a talk by the author, a period of questions-and answers with the audience, and a book signing. This event is free and open to the public.
Kramer wrote the Academy Award-nominated screenplay adaptation of D. H. Lawrence's Women in Love and rose to further prominence with his bestselling novel, Faggots. His groundbreaking play about the AIDS crisis, The Normal Heart, won the 2011 Tony Award for best revival of a play. Additionally, the HBO adaptation of the play won the Emmy Award for outstanding television movie in 2014. Among his numerous honors, Kramer was named a Master American Dramatist by the PEN/Laura Pels International Foundation for Theater.

ACOXXX: Our Words, Our Stories Our Lives Promo
October 1, 2015 - ACOXXX: Our Words, Our Stories, Our Lives.
COXXX is an interactive, multi-platform initiative that includes a beautiful coffee table book and a series of video interviews. It's a unique opportunity to connect more intimately with incredible people in Ottawa living with or affected by HIV/AIDS.

HIV/AIDS escalates amongst Sri Lankan youth
01 October 2015 - The Sri Lankan health ministry on Thursday warned that the number of HIV/AIDS cases was escalating among the youth in the island nation.
Read more...
New York Officials Speculate on Rapid Spread of Syphilis
October 1, 2015 - K. Daniel Reed, intervention specialist with ACR Health in Syracuse – which is offering free testing – says most cases are among men having sex with other men. But he says the STD is now infecting populations that don't suspect they're at risk, such as white males.
Read more...
====================================
For more HIV and AIDS News visit...

Positively Positive - Living with HIV/AIDS:
HIV/AIDS News Archive



Back to Top

HIV/AIDS News