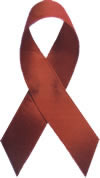 AHF Calls on Iran to Release Two Respected AIDS Physicians Held Since June
Dr. Kamiar Alaei and Dr. Arash Alaei-Two Brothers Internationally Known for their Work on HIV/AIDS-Have Been Detained Without Charge By Iranian Officials Since June 2008 US' Largest AIDS Group Joins International Call to Press Iranian President Mahmoud Ahmadinejad, Who is to Speak Today at the UN General Assembly in New York, to Compel Iran to Immediately Release Respected AIDS Doctors
LOS ANGELES, Sep 23, 2008 - As Iranian President Mahmoud Ahmadinejad addresses the opening ceremonies of the United Nations General Assembly in New York today, AIDS Healthcare Foundation (AHF), the largest non-profit HIV/AIDS healthcare provider in the US which currently provides treatment, care and support services to more than 80,000 individuals in 22 countries worldwide in the US, Africa, Latin America/Caribbean and Asia, joined the urgent international call on Iran and its President to immediately release two respected physicians--brothers Dr. Kamiar Alaei and Dr. Arash Alaei--who are internationally known for their work on HIV/AIDS. Iranian security officials have detained the two physicians without charge since June 2008, and their whereabouts remain unknown today.
According to a Human Rights Watch (HRW) news announcement in late July, the physicians are credited with encouraging Iranian authorities to tackle the stigma of HIV/AIDS "in a country where sex, drug abuse and the disease itself are taboo subjects," BBC News reported at the time. In the July news conference, HRW called on Iran to immediately release or charge the physicians, whom the group says have not had legal representation. Since then, several hundred organizations from around the globe have joined the call to release the two AIDS physicians.
"AIDS Healthcare Foundation is calling upon the government of Iran and its President, Mahmoud Ahmadinejad, to immediately release Drs. Kamiar and Arash Alaei from what appears to be their unlawful detention without charges somewhere in Iran," said Michael Weinstein, AIDS Healthcare Foundation. "The Boston Globe recently reported that these two widely-respected AIDS physicians helped establish a series of advanced HIV/AIDS clinics in Iran and developed a national HIV plan that made Iran an unlikely leader in the world on prevention. As it is, the global fight against HIV/AIDS is woefully understaffed, and we need such devoted public health stewards as Kamiar and Arash Alaei back in the battle. Iran should be celebrating the contributions that these two remarkable physicians are making in Iran and elsewhere in the world."
According to the July BBC News report, "Iran in recent years has arrested a number of academics with ties to the US." Both brothers have studied in the US; Kamiar recently earned a Masters in Public Health from Harvard University, and enrolled in a Ph.D. program in June at the State University of New York at Albany, and was to return to campus in September.
Clint Trout, MPH, a global consultant for AIDS Healthcare Foundation, is a former classmate of Kamiar Alaei's at Harvard's School of Public Health. In its September 9th article on the brothers' plight, Trout told the Boston Globe, "In all my time with Kamiar and Arash, they never criticized the [Iranian] government," adding that the brothers believed they had the support of their country.
"These two men have shown remarkable leadership in the field of HIV/AIDS both in Iran and through their international outreach," added Trout in a statement earlier today. "I join in AHF's call today on President Ahmadinejad and the Iranian government to immediately release my friends and esteemed colleagues and allow them continue with their noble efforts in the global fight against HIV and AIDS."
SOURCE: AIDS Healthcare Foundation
About AHF

AIDS Healthcare Foundation (AHF) is the US' largest non-profit HIV/AIDS healthcare provider. AHF currently provides medical care and/or services to more than 80,000 individuals in 22 countries worldwide in the US, Africa, Latin America/Caribbean and Asia. Additional information is available at www.aidshealth.org
Contact:
AIDS Healthcare Foundation
UNITED STATES
Ged Kenslea, Communications Director
(323) 860-5225 work,
(323) 791-5526 mobile
gedk@aidshealth.org
or
Lori Yeghiayan, Associate Director of Communications
(323) 860-5227 work,
(323) 377-4312 mobile
lori.yeghiayan@aidshealth.org
or
HAITI
Clinton Henry Trout, MPH
Candidate for Doctor of Public Health, Boston University
Latin America Consultant, AIDS Healthcare Foundation
+52 (1) 55 1919 1773 (Mexico mobile)
ctrout@bu.edu