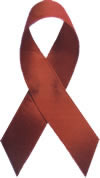 AIDS Calgary to Honour Community Activism
Call for nominations for the Roger LeBlanc Spirit Award now open
Calgary, Alberta - Calgary is full of everyday heroes - individuals and organizations who make a difference in our lives. AIDS Calgary Awareness Association wishes to recognize one local hero who has made a difference through their efforts in HIV/AIDS advocacy. Nominations are now being taken for the 2007 Roger LeBlanc Spirit Award. The Roger LeBlanc Spirit Award distinguishes individuals (living or posthumous), organizations or groups, institutions, or businesses that impact the lives of people in our community, through HIV/AIDS awareness, education, prevention and/or support of persons living with or affected by HIV/AIDS. Nominations can include self, peers, colleagues, patients, families/significant others or community members.
"It is extremely important to recognize community activism and the dedicated HIV/AIDS advocates," says Susan Cress, executive director of AIDS Calgary. "By honouring the memory of a great community member, we reward a deserving individual or organization that stands out in the Calgary community as a leader in the fight against HIV/AIDS."
Roger LeBlanc, a long-term employee of SMED International (now Haworth), was diagnosed with HIV in the early 90s. For the short time that he lived with the disease, Roger educated people about HIV and the issues that surround it. Roger was heavily involved in the community and strived to connect with people to educate them about HIV/AIDS. Roger told his employer, SMED International about his HIV infection and SMED showed incredible support to Roger and his family. Roger was greatly involved with AIDS Calgary, accessing services and helping to educate others. Roger passed away on July 23, 1995 but his memory lives on through the Roger LeBlanc Spirit award.
Nomination Deadline:
Completed nomination forms including signature and two references must be received by August 31, 2007. Nomination forms are available online at http://www.aidscalgary.org/events/aidsWalk.shtml. Nomination forms may be submitted by:
Email - send to chuestis@aidscalgary.org
Fax - send to (403) 263-7358.
Mail - send to 200, 1509 Centre Street S., Calgary, AB T2G 2E6
The recipient of the 2007 Roger LeBlanc Spirit Award will be recognized at the AIDS Walk for Life, Calgary on Sept. 23, 2007.
Ends
AIDS Calgary is a local not-for-profit AIDS service organization that offers support services to individuals who are at-risk for, infected or affected by HIV/AIDS and provides prevention and education throughout the Calgary region.

For more information, please contact AIDS Calgary at (403) 508-2500 or online at www.aidscalgary.org. For more information, please contact:
Chris Huestis, Communications Analyst AIDS Calgary Awareness Association (403) 508-2500 ext. 120 chuestis@aidscalgary.org
"Reproduced with permission - AIDS Calgary"
AIDS Calgary