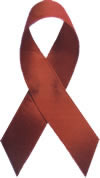 THE AIDS MEMORIAL QUILT
AT UTAH STATE UNIVERSITY
HIV/AIDS Thirty Years On: Looking Back and Moving Forward
November 13, 2011 - HIV/AIDS is a disease that impacts our community; the scars it leaves are real. For Todd Milovich, Education Outreach Program Coordinator at the Access & Diversity Center, this issue has become a personal one, having lost two friends to the disease. "Even though the mass hysteria has passed, the disease has not," he says. "More people than ever are contracting and dying from AIDS. Education and awareness based in reality not morality is the cure, not blind ignorance."
To highlight this critical issue and help commemorate World Aids Day (December 1), Utah State University will be displaying panels from the AIDS Memorial Quilt in the USU Taggart Student Center Stevenson Ballroom starting Monday, November 28, through Thursday, December 1. The AIDS Memorial Quilt, founded in 1987, is the largest ongoing community arts project in the world, with more than 40,000 panels, each memorializing a life lost to AIDS. A host of events will accompany the memorial display to foster remembrance, awareness, and hope.
In preparation for the AIDS Memorial Quilt exhibit, the Utah Film Center will sponsor a screening of We Were Here in the USU Taggart Student Center Auditorium, November 16, at 7:00 pm. We Were Here, an award-winning, critically-acclaimed documentary, chronicles the tragic and empowering lives of five individuals whose lives were irreversibly changed by the AIDS epidemic in San-Francisco. In addition, on November 19, at 1:00 pm, the USU Museum of Anthropology will be hosting a discussion panel entitled "Perspectives on the HIV/AIDS Pandemic." Both events are free and open to the public.
Directly following the Thanksgiving holiday, a week of events will commence in conjunction with the memorial exhibit, including: service of Holy Eucharist at St. John's Episcopal Church (11/27); an opening reception hosted by the Center for Women and Gender (11/28); speakers Kate Kendall, Executive Director of the National Center for Lesbian Rights, and Emily Holmes, STD Prevention Coordinator for the Utah Department of Health (11/29); "Then and Now: The Face of HIV/AIDS" Community Panel, with special Guests Wayne and Sandra Schow (11/30); World AIDS Day on the Patio sponsored by Black Student Union (12/1); and the World Aids Day Interfaith Service and Candlelight Vigil at St. John's Episcopal Church (12/1). All events are free and open to the public.
The USU AIDS Memorial Quilt exhibit and event series was organized by a committee composed of faculty, students, and staff from across campus, as well as community members. The committee would like to express its heartfelt thanks to its many generous partners and sponsors including: USU Center for Women and Gender, USU Access & Diversity Center, USU College of Humanities and Social Sciences, Kristen Ries & Maggie Snyder, St. John's Episcopal Church, Cache Community Connections, Utah Film Center, and USU Office of the Executive Vice President and Provost.
For more additional information about the AIDS Memorial Quilt display and event series, please visit http://www.usu.edu/accesscenter/aidsquilt.cfm
###
Contact: Sara Jordan (USU AIDS Quilt Event, Committee Chair), sara.jordan@usu.edu