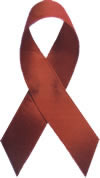 AU COEUR DE LA MODE: Designer Fashion Event Raises Almost $300,000 for Quebecers Living With HIV/AIDS
Nov. 8, 2010 - MONTREAL, QUEBEC- This past weekend, the Farha Foundation celebrated its 26th edition of AU COUR DE LA MODE, Quebec's largest fashion fundraising event. Some 2,500 people took part in the semi-annual fundraiser at the Palais des congrès de Montréal to help over 20,000 men, women and children living with HIV/AIDS in Quebec.
To mark the occasion, almost 60 designers, importers and retailers (including 69 JEANS, ÇA VA DE SOI, ENVERS, KARV, RUDSAK) were reunited to sell their latest collections at discounts of 50% or more. Twenty five per cent of all proceeds went directly to the Farha Foundation, raising a total of almost $300,000.
TV host and culture reporter Valérie Simard also returned as the official spokesperson of AU COUR DE LA MODE. VIP guests were invited to meet and shop with her as an added bonus. Furthermore, they had an opportunity to win a number of prizes including a Samsum digital camera, an espresso machine and more.
The Farha Foundation would like to extend a sincere thanks to the continued essential support of almost 600 volunteers that made AU COUR DE LA MODE possible. The Foundation would also like to thank the events' devoted sponsors: Audio Z, Bonjour Montréal, Clin d'oeil, CTV, Fugues, KlichéGrafix.com, La Presse, LesVentes.ca, Metromédia Plus, Sofitel Luxury Hotels, Virgin Radio and Zenergy Communications.
###
About the Farha Foundation

The Farha Foundation is Quebec's leading AIDS fundraising organization, committed to help men, women and children living with HIV and AIDS. The events organized by the Farha Foundation also serve to sensitize the population to the AIDS epidemic.

Since 1992, the Farha Foundation has distributed over $8 million to some 48 AIDS organizations throughout Quebec providing care and services (housing, medication, food, palliative care, counseling, homecare, etc.) as well as AIDS prevention and education programs. A volunteer advisory committee screens which organizations the Foundation funds, and then follows up to ensure the funds are being put to the best possible use. See www.farha.qc.ca for more details.
For more information, please contact

Zenergy Communications
Catherine Angehrn
Coordinator
514-286-4034
catherine@zenergycommunications.com

or

Farha Foundation
Linda Farha
President
514-286-4034
l.farha@farha.qc.ca