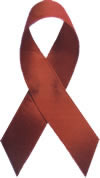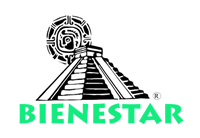 LATINO SOCIAL SERVICES CENTER SERVING LGBT, HIV/AIDS AND AT-RISK COMMUNITIES UNLAWFULLY EVICTED FROM VAN NUYS LOCATION 48 HOURS AFTER OPENING ITS DOORS.
BIENESTAR, a Southern California-based social services organization primarily serving the Latino LGBT, HIV/AIDS and at-risk communities, files discrimination suit after a Van Nuys landlord who entered into a lease agreement with BIENESTAR illegally terminated the lease and changed the locks, saying BIENESTAR was "bringing disease" to the building. BEINESTAR seeks court order for immediate access to its property and files.
LOS ANGELES, CA [August 31, 2012] - After a thorough search for space and negotiating a three-year office lease, BIENESTAR, a social services organization providing critical services to Southern California's Latino LGBT, HIV/AIDS and at-risk communities for more than two decades, relocated its Van Nuys center to 14546 Hamlin St. on Sunday, Aug. 12, 2012. The staff began providing services at their new location on Monday, Aug. 13, and by Tuesday, Aug. 14, the new center was fully operational. That same day, the building's landlord abruptly demanded that BIENESTAR immediately remove its belongings and leave the premises. A locksmith arrived a few hours later and changed the locks on the doors. The landlord informed BIENESTAR on Aug. 15 - two days after BIENESTAR opened the center - that he was immediately and permanently terminating the lease. Since that date, the landlord has unlawfully denied BIENESTAR access to retrieve its property, leaving vulnerable populations without convenient access to critical services.
Today, BIENESTAR filed suit against the building's landlord and gave notice that it will seek immediate injuctive relief to gain access to its property, including confidential client files.
"We feel that we have been treated unfairly . . . the landlord's actions are a shocking example of the kind of LGBT and HIV/AIDS discrimination that BIENESTAR has committed itself to fight against and overcome since we started serving the community in 1989" stated Oscar De La O, president and CEO of BIENESTAR. "This situation is very unexpected and distressing, especially when we have performed these same services half a block down the street from this Van Nuys location for 12 years. We have never faced this kind of situation before at any of our nine Southern California centers" added De La O. "We are deeply committed to stopping all forms of LGBT and HIV/AIDS discrimination, including this discrimination against BIENESTAR as a service provider to the community."
"There is no legal or rational basis for the landlord's highly discriminatory and disruptive action against BIENESTAR. It is harmful to the Van Nuys community at large and, in particular, its members who need and rely on the organization's services," said Kerrie L. Campbell, a partner at Manatt, Phelps & Phillips, LLP, and counsel to BIENESTAR. After initially providing the service organization with no basis for its sudden eviction, the landlord claimed that BIENESTAR's activities are an inappropriate use of the space and that BIENESTAR is "bringing disease" to the building.
"BIENESTAR is taking all necessary and reasonable steps to recover its property, enforce its legal rights, and find a way to continue to provide much-needed services to its clients and the community as quickly and effectively as it can," Campbell said. "BIENESTAR's primary concern, as it has been for 20 years, is the well-being of the people and Southern California communities it serves."
De La O affirmed that "BIENESTAR is steadfastly committed to serving the Van Nuys community and wants to resolve the matter as expeditiously as possible." For now, BIENESTAR will be conducting limited services in Van Nuys from its mobile unit, including case management, rapid HIV testing, referrals and linkages to other social services. The organization will be temporarily stationed in front of its previous location, 14515 Hamlin St., Van Nuys, CA 91411. Services will be available every Tuesday, Wednesday and Thursday from 11 a.m. to 3 p.m.
###
About BIENESTAR:
BIENESTAR is a grass-roots, non-profit, community-based social services organization, established in 1989, and dedicated to positively impacting the health and well-being of the Latino community and other underserved communities in Southern California. BIENESTAR uses an innovative and compassionate peer-to-peer model that is 100 percent culturally relevant to its constituents. Clients are met with understanding and acceptance that builds trust and fosters a unique sense of family. There are nine Southern California community centers strategically located in Los Angeles, Riverside and San Bernardino counties to reach the Latino population and link them to health and social services agencies. BIENESTAR's outreach teams are deployed to clubs, colleges, parks and other locales where the target population congregates within the community.
BIENESTAR is an expert voice on emerging health issues. Key to its success is health education and awareness regarding HIV/AIDS, substance abuse and drug prevention. It primarily serves the Latino lesbian, gay, bi-sexual and transgender segments of the community, employing an approach that empowers clients to improve their physical and mental health and become productive members of society.
BIENESTAR has a proven track record of HIV testing among Latinos and other underserved populations since 2001. Consistent with the White House's National AIDS Strategy, HIV testing is a key strategy to BIENESTAR's grass-roots response to the HIV/AIDS epidemic. These services are critical for community members to know their status and remain HIV negative. BIENESTAR also provides essential services to HIV-positive individuals, helping them to manage the infection, increase viral suppression and minimize HIV transmission.
About BIENESTAR'S Van Nuys Center:
The Van Nuys community has been especially hard-hit by high rates of HIV transmission. BIENESTAR began serving the Van Nuys community in 1996, in direct response to this urgent need. BIENESTAR's Van Nuys center has grown from a staff of two to 10, and serves close to 2,000 individuals annually with culturally and linguistically appropriate services.
The panoply of services offered at the Van Nuys center includes HIV prevention and education, rapid HIV testing, skills-building workshops, condom distribution and community outreach; psychosocial case management for HIV-positive people focused on retention in medical care, mental health services, support groups, food banks, treatment adherence and access to benefits; and housing assistance, including referrals and placement in permanent and transitional housing, application support, and follow-up. BIENESTAR's services have recently expanded to include mental health services and state-certified substance abuse outpatient treatment to the greater community. The suspension or curtailment of these services is a threat to the health and well-being of the Van Nuys community.
Since 1989, BIENESTAR is committed to enhancing the health and well-being of the Latino LGBT community and other underserved communities in Southern California. We accomplish this through our unique peer-to peer service model, community outreach, health education and awareness and human rights advocacy for social justice. We operate nine centers throughout Southern California Visit www.BIENESTAR.org for additional information. Join us on Facebook.com/ BIENESTARFamilia and twitter BIENESTARORG
Source: BIENESTAR
http://bienestar.org/eng/page/156/BIENESTAR-IS-BEING-DISCRIMINATED-AGAINST.html
Contact:
Kerrie L. Campbell, Esq. 202.585.6526 kcampbell@manatt.com
For more HIV and AIDS News visit...

Positively Positive - Living with HIV/AIDS:
HIV/AIDS News