20th Annual Canadian Conference on HIV/AIDS Research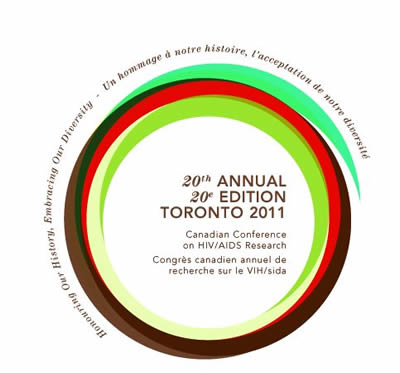 CAHR 2011 - Community Scholarship Application available
Information on the CAHR Community Scholarship
Community Scholarship Application for the 20 th Annual Canadian Conference on HIV/AIDS Research (CAHR 2011) is available online at www.cahr-conference-acrv.ca/CommunityScholarships .
Information on the CAHR Community Scholarship
To support Community attendance and participation at the CAHR Conference, the Community Scholarship Program provides financial assistance and support for five individuals from across Canada. This assistance is referred to as "scholarship", and anyone who qualifies as a member of the HIV/AIDS community may apply.
The CAHR community scholarship program is open to individuals working or volunteering in any field related to HIV/AIDS. CAHR policy limits full scholarship support to any single individual to once in every continuous five-year period, in order to maximize fair access to scholarships and to distribute the scholarships among the maximum number of recipients. For CAHR 2011, five full scholarships are available for people from across Canada, and fifteen conference registrations are available for people from the host city/region (Toronto area).
Preference will be given to people who represent underserved populations and have no other means of attending the conference. Applicants must demonstrate in their application that they have the experience and resources to share the information they have learned with the community. Every effort will be made to select a representative sample of people infected and affected by HIV. Over the years, community scholarship is distributed to include people from all regions of Canada as well as people from all affected populations.
For more information on the Community Scholarship please visit www.cahr-conference-acrv.ca/CommunityScholarships.
###
Contact:
Sandy Becker
Conference Manager
20th Annual Canadian Conference on HIV/AIDS Research
April 14-17, 2011
The Westin Harbour Castle, Toronto, Ontario
Email: sandy@seatoskymeetings.com
Phone: 604-984-6455
Fax: 604-984-6434
Web: www.cahr-conference-acrv.ca
CONFERENCE SECRETARIAT: Sea to Sky Meeting Management Inc.,
Suite 206, 201 Bewicke Avenue, North Vancouver, BC V7M 3M7
Tel 778-338-4142 . Fax 604-984-6434 . Email info@cahr2010.ca
Web www.seatoskymeetings.com
"Reproduced with permission - "Canadian Association for HIV Research"
www.cahr-acrv.ca