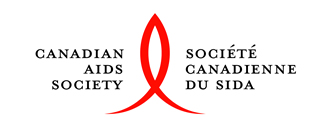 Lighting the Town Red at the Canadian AIDS Society World AIDS Day Gala
Dec. 1, 2010 - OTTAWA, ONTARIO - Commemorating World AIDS Day, with its third annual World AIDS Day Gala, the Canadian AIDS Society (CAS) is inviting corporate leaders, individuals and communities to the HIV/AIDS movement in Canada to light the town in red. The evening celebrates contributions of leaders in the community HIV/AIDS movement, while raising funds in support of CAS' work on behalf of community-based AIDS service organizations across the country, as we shine a light of awareness and understanding on HIV/AIDS.
"David Hoe is an engaging speaker who relates from the heart and has a wealth of experiences to share. We are confident that if anybody can shine a light on HIV and what it means to live with it, it's him," says Monique Doolittle-Romas, CAS Executive Director.
David Hoe has worked in HIV/AIDS for over 20 years. He was the first Executive Director of AIDS Committee of Ottawa, a Senior Policy Advisor on HIV/AIDS with the Government of Canada, a Co-Chair of the Ontario Minister of Health's Advisory Committee on HIV/AIDS and the Chairperson for the development of Ontario's Strategy on HIV/AIDS to 2008. David also served as Consultant and Advisor to the Ontario Organizational Development Program and as Consultant to the Toronto PWA Foundation on Poz Prevention. He most recently joined the Board of Directors of The Ontario HIV Treatment Network. For his work in HIV, David received The Queen's Golden Jubilee medal and the 2005 Red Ribbon Award from the Canadian Association for HIV Research and was inducted to The Honour Roll of The Ontario AIDS Network. He is now a social entrepreneur with his own business as a Life Coach and Consultant focusing on personal and system transformation. David has also being living with HIV for over 25 years.
The program for the evening will include cocktails, dinner, a live and silent auction, as well as the presentation of the CAS Corporate Leadership Award, which has been presented since 1997 to celebrate the national contribution made each year by one outstanding company in the fight against HIV/AIDS.
Monique Doolittle-Romas states, "We are very proud to present the 2010 CAS Corporate Leadership Award to Santa Margherita Winery for their dedicated support of the Scotiabank AIDS Walk for Life."
Santa Margherita has been a dedicated sponsor of the Scotiabank AIDS Walk for life for the past few years, having supported the Canadian AIDS Society through a promotional campaign that sees $0.50 of sales from each bottle of Pinot Grigio go directly to funding for the Walk. This campaign is also supplemented with a national advertising campaign, called Walk us Through This, which increases awareness of the Walk at both the national and regional levels through major publications, including: Chatelaine, Toronto Life, Canadian House and Home, Food and Drink and Xtra.
Santa Margherita is continuing to develop their commitment by adding new product lines in support of the Walk and they have also ensured their Platinum Level sponsorship for the Scotiabank AIDS Walk for Life for the foreseeable future.
The Third Annual World AIDS Day Gala is sponsored by Canada's Research-Based Pharmaceutical Companies, Delta Hotels, Gilead, ViiV Healthcare in partnership with Shire and Corby Distilleries.
Canadian AIDS Society

The Canadian AIDS Society is a national coalition of over 125 community-based AIDS organizations from across Canada. Dedicated to strengthening the response to HIV/AIDS across all sectors of society, we also work to enrich the lives of people and communities living with HIV/AIDS. We accomplish this by advocating on behalf of people and communities affected by HIV/AIDS, facilitating the development of programs, services and resources for our member groups, and providing a national framework for community-based participation in Canada's response to AIDS.
-30-
For more information, or to arrange for interviews, please contact. :

Tricia Diduch, Communications Consultant,
Canadian AIDS Society,
190 O'Connor St, Suite 800
Ottawa, ON K2P 2R3
Ph. (613) 230-3580 ext. 130
triciad@cdnaids.ca
www.cdnaids.ca
Reproduced with permission - Canadian AIDS Society "
Canadian AIDS Society