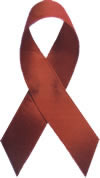 Microbicides 2010 Wrap Up: CONRAD Executive
Director Henry Gabelnick
Wins Lifetime Achievement Award

Arlington, VA (May 27, 2010) - CONRAD is pleased to announce that Executive Director Henry Gabelnick, Ph.D, was awarded the lifetime achievement award at the 6th International Microbicides 2010 conference. This year's conference, Building Bridges to HIV Prevention, was held in Pittsburgh, Pennsylvania May 22-25 and before an audience of more than 1,000 HIV advocates and scientists, Dr. Gabelnick was recognized for his unparalleled commitment and dedication to the development of microbicides. The lifetime achievement award was his second - in 2005, Dr. Gabelnick was recognized by the International Conference on AIDS India for a lifetime devoted to reproductive health.
"In a field with so many dedicated, brilliant and persistent researchers, I am tremendously honored to be singled out by my peers," said Dr. Gabelnick. His acceptance speech described his early years working in the chemical industry, specifically in the field of plastics, and his journey to more fulfilling work in the field of contraception and microbicides. Dr. Gabelnick received his undergraduate and graduate degrees at MIT and his doctorate from Princeton. After beginning his career in the chemical industry, Dr. Gabelnick moved to the Biomedical Engineering Branch of the National Institutes of Health. He joined CONRAD at its inception in 1986, and focused primarily on developing new methods of contraception until it became clear that HIV prevention was crucial to overall reproductive health. For the past 20 years, CONRAD has contributed to the microbicide development field through the development of preclinical algorithms and primate models, standardization of colposcopy techniques, biomarker research and clinical trials.
CONRAD scientists also presented the following study findings and analyses at various sessions during the conference:
Christine Mauck, M.D., M.P.H. - Assessing Markers of Inflammation after Vaginal Product Use: Nonoxynol-9, Cellulose Sulfate, and HEC Placebo Comparative Double-Blind Phase I Trial and Colposcopy: Still Useful in Microbicide Safety Trials?
Gustavo Doncel, M.D., Ph.D. - Combining HIV Prevention and Contraception Technologies
Mohammed Saifuddin, D.V.M., Ph.D. - Evaluation of 6% Cellulose Sulfate and 0.5% PRO2000 Gel Microbicide Efficacy in a Single-Dose Intravaginal R5+X4 SHIV Infection Model in Rhesus Macaques Pre-treated with Depo-Provera
Irina Zalenskaya, Ph.D. - Gene Expression Profile of Vaginal Epithelial Cells Exposed to Proinflammatory Agents - Identification of Novel Biomarkers of Mucosal Safety
Jill Schwartz, M.D. - Pilot Clinical Pharmacokinetic and Pharmacodynamic Study of UC781 Vaginal Gel
For more information on CONRAD's presentations and posters at M2010, please go to: http://www.conrad.org/news-meetings-24.html.
About CONRAD

CONRAD is a Division of the Department of Obstetrics and Gynecology at Eastern Virginia Medical School (EVMS) in Norfolk, VA, where it has laboratories and a clinical research center. The main office is located in Arlington, VA with additional offices in West Chester, PA. CONRAD is committed to improving reproductive health by expanding the contraceptive choices of women and men and by helping to prevent the transmission of HIV/AIDS and other sexually transmitted diseases. Their microbicide, biomarker and animal model research has been crucial to moving the HIV prevention field forward. www.conrad.org
###
CONTACT:

Annette Larkin
703-772-6427
larkinannette@yahoo.com larkinannette@yahoo.com
Reproduced with permission - "CONRAD"
CONRAD