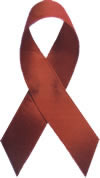 Canadian AIDS Care Nurses Voice Support for Harm Reduction
Harm reduction is part of professional and ethical nursing standards
OTTAWA, ONTARIO - (Marketwire - April 22, 2008) - Nurses caring for people with HIV/AIDS have a professional obligation to promote the health and well-being of their patients, which includes supporting strategies that reduce harm to patients dealing with addictions, says the Canadian Association for Nurses in AIDS Care (CANAC).

At the close of CANAC's eighth annual conference, held April 21 - 22 in Ottawa, the association is calling on municipal, provincial and federal governments to immediately implement evidence-based harm reduction programs throughout the country and to continue supporting those already operating.

"Nurses are concerned about the lack of support for essential harm reduction programs in Canada," says CANAC President Greg Riehl. "Harm reduction has been dropped from the current government's new 'Anti-drug Strategy', and many vital programs are being threatened, including needle exchanges, the safer crack kit program in Ottawa, and the supervised injection site (Insite) in Vancouver, despite research showing that these programs work."

The City of Ottawa recently withdrew support for the city's safer crack kit program and is now considering imposing a restrictive one-for-one needle exchange policy.

"These actions represent a major step backwards," Riehl continues. "We need maximum - not restricted - access to programs that prevent disease and suffering."

Insite is also under threat as the federal government must decide whether to extend the exemption under which the facility legally operates. The current exemption expires June 30, 2008.

Research on supervised injection sites show that these programs are effective, says Liz Evans, a nurse and the director of the Portland Hotel Society in Vancouver. The Portland Hotel Society operates Insite in partnership with Vancouver Coastal Health.

"The federal government's own hand-picked expert advisory committee recently confirmed that the facility prevents disease and death," explains Evans. "We should stop talking about whether Insite should stay open and instead start talking about expanding access to supervised injection sites throughout Canada."

Nurses in Vancouver have also initiated a supervised injecting program at the Dr. Peter Centre, a facility that operates a day program and residence for adults living with HIV/AIDS. According to the Dr. Peter Centre's executive director Maxine Davis, the decision to provide such a service was made after consultation with the College of Registered Nurses of British Columbia (CRNBC).

"The College told us that, according to the requirements outlined in the Standards for Nursing Practice in B.C., and the Canadian Nurses Association Code of Ethics for Registered Nurses, there is a professional obligation to provide clients with this evidence-based care and support so that they can give themselves intravenous injections more safely," Davis explains.

Registered nurses are upholding professional and ethical standards of practice by supporting harm reduction measures, adds Dr. Bernie Pauly, assistant professor at the University of Victoria's School of Nursing.

"Harm reduction is a vital component of health care. This may be a controversial matter to some Canadians, but it shouldn't be. At a basic level, it's simple: this is a nursing practice issue," says Pauly. "Harm reduction is congruent and consistent with established professional nursing values of safe, competent and ethical care, health and well-being, dignity and social justice."

For interview requests or further information relating to the announcement, please contact Stephen Burega, media relations, 604-506-3734, stephen.burega@karyo-edelman.com. For onsite media relations, please contact Laura Espinoza, 647-883-3565, laura.espinoza@edelman.com.

About the Canadian Association for Nurses in AIDS Care

The Canadian Association of Nurses in AIDS Care (CANAC) is a national professional nursing organization committed to fostering excellence in HIV/AIDS nursing, promoting the health, rights and dignity of persons affected by HIV/AIDS and to preventing the spread of HIV infection.

About the Portland Hotel Society in Vancouver

The Portland Hotel Society (Vancouver, British Columbia) is a non-profit organization that seeks to promote, develop and maintain supportive affordable housing for adult individuals who are hard to house and at risk of homelessness due to their physical and/or mental health, behaviour, substance dependencies, and forensic history. The Portland Hotel Society operates Insite, Vancouver's supervised injection site, in partnership with Vancouver Coastal Health.

About the Dr. Peter Centre

The Dr. Peter Centre is an HIV/AIDS day health program and 24-hour residence in Vancouver, British Columbia. In addition to being HIV-positive, most Dr. Peter Centre clients struggle with additional health issues, including mental illness and addictions.

About the School of Nursing, University of Victoria

The University of Victoria School of Nursing is committed to providing leadership in nursing education throughout British Columbia and Canada. Our approach to teaching and learning is based on our respect for learners, and we see teaching and learning as based on partnerships where learners' experiences are valued. Throughout our programs we focus on the experiences of clients as central to nursing practice.