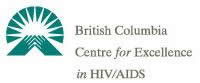 China Implements BC-CfE's Treatment as Prevention Strategy as the Country's National HIV/AIDS Policy
World's most populous nation embraces groundbreaking prevention strategy pioneered by the BC Centre for Excellence in HIV/AIDS
Vancouver, BC (February 24, 2011) - China committed today to combat HIV and AIDS by implementing a country-wide "treatment as prevention" strategy modeled on the pioneering work of the BC Centre for Excellence in HIV/AIDS (BC-CfE) a program at Providence Health Care, in Vancouver, British Columbia (B.C.).
China made the landmark announcement at its national HIV/AIDS meeting on February 24th, 2011. The country's proposal calls for widespread HIV testing and treatment for all medically eligible individuals.
Over the last year, China has worked collaboratively with the BC-CfE to help develop its treatment as prevention program. The strategy is based on the results of BC-CfE research published last summer in the Lancet. Research results showed that the benefits of highly active antiretroviral therapy (HAART) extend beyond prolonging disease-free survival among HIV-infected individuals, to significantly preventing the transmission and spread of HIV.
"We believe that treatment as prevention is the model of care and containment that will best help China meet its goal of bringing HIV and AIDS under control by 2015," said Dr. Zunyou Wu, Director, National Center for AIDS/STD Control and Prevention, Chinese Centre for Disease Control and Prevention.
"The expansion of HAART treatment throughout the world is critical to containing and curbing the global HIV and AIDS pandemic," said Dr. Julio Montaner, director of the BC-CfE. "We applaud China's leadership in implementing treatment as prevention to save lives, prevent infections and in the long-term save money."
The BC-CfE will leverage the expertise it has developed through its work in B.C. and around the world to support China's efforts to fight HIV and AIDS, where a reported 740,000 people are infected with HIV and nearly 110,000 people have AIDS.
"We look forward to working with China to ensure that its treatment as prevention program is based on the best available scientific evidence and maximizes individual and community health benefits," said Dr. Montaner.
Through the leadership and support of the B.C. provincial government and with the support of the NIH-based National Institute for Drug Abuse (NIDA) and the Canadian Institutes for Health Research (CIHR), B.C. became the first jurisdiction to incorporate treatment as prevention into practice.
In February 2010, the B.C. government announced it would invest $48 million over four years in a pilot project to enhance outreach to dramatically expand HIV testing and treatment for hard-to-reach, HIV-infected individuals. The pilot project is being led by the BC-CfE, and evaluated as part of the BC-CfE's innovative Seek and Treat for the Optimal Prevention of HIV/AIDS (STOP HIV/AIDS) research program.
-30-
About the National Center for AIDS/STD Control and Prevention (NCAIDS), Chinese Centre for Disease Control and Prevention (China CDC):

The National Center for AIDS/STD Control and Prevention, Chinese Centre for Disease Control and Prevention is the national technical agency responsible for monitoring the epidemics HIV/AIDS and the implementation national HIV/AIDS prevention and treatment and care programs in China. The NCAIDS at China CDC is dedicated to improve the health of people by implementing national HIV/AIDS programs, conducting operational research for improving effective program implementations and training health professionals in HIV/AIDS field.
About the B.C. Centre for Excellence in HIV/AIDS:

The BC Centre for Excellence in HIV/AIDS (BC-CfE) is Canada's largest HIV/AIDS research, treatment and education facility. The BC-CfE is based at St. Paul's Hospital, Providence Health Care, a teaching hospital of the University of British Columbia. The BC-CfE is dedicated to improving the health of British Columbians with HIV through developing, monitoring and disseminating comprehensive research and treatment programs for HIV and related diseases.
About STOP HIV/AIDS:

Seek and Treat for Optimal Prevention of HIV/AIDS (STOP HIV/AIDS), under the leadership of the BC-CfE, is a pilot project in Vancouver's Inner City and Prince George, in partnership with Vancouver Coastal Health, Northern Health, Provincial Health Services and Providence Health Care. The project includes increasing HIV testing and treatment for those medically eligible. The expansion of HAART coverage has already reduced HIV incidence in B.C., particularly among injection drug users, where incidence of new HIV diagnoses has fallen 50% per year after 2007.

The implementation of the STOP HIV/AIDS research project requires close collaboration among government, community and academic partners in areas such as HIV testing, physician education, drug delivery, counseling and outcomes assessment. It is anticipated that the STOP HIV/AIDS project will eventually be expanded to other areas of B.C and the world.
About UBC:

The University of British Columbia is one of Canada's largest and most prestigious public research and teaching institutions. UBC is consistently ranked among the world's 40 best universities, one of only two Canadian universities in this category. UBC consistently attracts more than $450 million per year in research funding from government, non-profit organizations and industry through 7,000 grants. It is ranked within the top 10 North American universities in terms of the number of U.S. life sciences patents and the quality of activity generated from those patents, including spin-off company creation.
About Providence Health Care:

Providence Health Care is one of Canada's largest faith-based health care organizations, operating 15 health care facilities in Greater Vancouver. Guided by the principle "How you want to be treated," PHC's 1,200 physicians, 6,000 staff and 1,500 volunteers deliver compassionate care to patients and residents in British Columbia. PHC operates one of two adult academic health science centres in the province, performs cutting-edge research in more than 30 clinical specialties, and focuses its services on six "populations of emphasis": cardio-pulmonary risks and illnesses, HIV/AIDS, mental health, renal risks and illness, specialized needs in aging and urban health.
For additional information or to request an interview, please contact:
Mahafrine Petigara
Edelman (for BC-CfE)
604-623-3007 ext. 297
mahafrine.petigara@edelman.com
Reproduced with permission - "B.C. Centre for Excellence in HIV/AIDS"
B.C. Centre for Excellence in HIV/AIDS