Denial that HIV/AIDS is real poses major barrier to prevention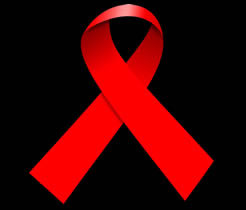 September 15, 2010 - Across the African continent, one of the biggest barriers to the prevention of new HIV/AIDS infections is the denial of the reality and existence of the infection, according to Wendy Arnold, President of The Peer Education Program of Los Angeles.
Speaking in Accra after a series of workshops to train HIV/AIDS peer educators, Ms. Arnold said that although stigma and discrimination are major issues in Africa, denial that the disease exists is a huge barrier towards preventing its spread. She says poverty and certain cultural practices also make it difficult for people to accept that they can play a role in stopping HIV/AIDS. "We must integrate risk reduction into cultural practices like wife inheritance, and it must be done by Africans themselves," she said.
According to Ms. Arnold, the first approach to changing attitudes towards HIV/AIDS is to provide accurate information about the disease. She called for more education in schools by teachers who would not be intimidated discussing sex. "There is the need for more discussions at churches and mosques. We must bring people with HIV/AIDS into churches and be open about it," she said.
###
About Ghana Business News

Ghana Business News is Ghana's premier and leading business news portal. A comprehensive business news portal, the website is dedicated to bringing to you high quality news and information. Even though, it is mainly a business news and information portal, ghanabusinessnews.com also provides other subject news information to facilitate overall decision making in business and serves the wider need of the business minded visitor.
CONTACT:

Ghana Business News

P. O. Box LG 314, Legon-Accra, Ghana

Managing Online Editor: Emmanuel K. Dogbevi

Email: info@ghanabusinessnews.com

Telephone: 233-244-699845
Source: Ghana Business News
http://www.ghanabusinessnews.com/2010/09/15/denial-that-hivaids-is-real-poses-major-barrier-to-prevention/
"Reproduced with permission - Ghana Business News"
Ghana Business News