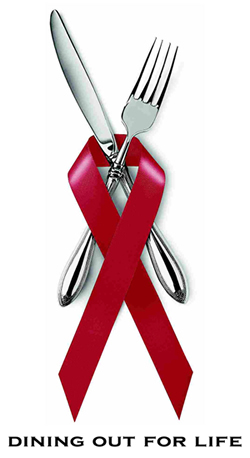 Dining Out For Life
On Thursday, March 12, 2009 thousands will fill their plates to fight AIDS.
Over 200 restaurants from Whistler to White Rock and into the Valley will join the fight against AIDS by donating 25 percent of their food revenue from meals sold during this important event.
For a complete list of participating restaurants, please hit 'Participating Restaurants' on the menu above!
As well, will donate one dollar from every bottle purchased in BC at restaurants AND liquor stores during the month of March and Stella Artois will donate $1 from every sale in Dining Out For Life participating restaurants on March 12!
All money raised will go to and , Lower Mainland charities supporting local people living with AIDS.
For more information go to: