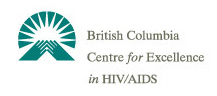 Dr. Julio Montaner wins Prix Galien Canada Research Award
Prestigious health science research prize recognizes B.C. researcher's pivotal role in development and expansion of life-saving HIV treatment
Vancouver, British Columbia (November 17, 2010) - Acclaimed British Columbia HIV/AIDS researcher Dr. Julio Montaner has been named the 2010 recipient of the prestigious Prix Galien Canada Research Award.
Dr. Montaner, director of the British Columbia Centre for Excellence in HIV/AIDS and past-president of the International AIDS Society, received the award in recognition of his ongoing innovation in the development and delivery of HIV treatment. In the mid-1990s, Dr. Montaner played a central role in establishing highly active antiretroviral therapy (HAART) as the international standard of care for HIV infection. More recently, he pioneered the groundbreaking concept of "treatment as prevention," an internationally acclaimed strategy to avert new HIV infections through expanded access to HAART.
"It is a sincere honour to receive this prestigious award," said Dr. Julio Montaner. "This significant recognition is a testament to the national and international impact of the important work underway in British Columbia to improve the way we seek and treat HIV and AIDS."
"Prix Galien Canada is proud to honour Dr. Montaner with this Research Award," said Dr. Jacques Gagné, jury president of Prix Galien Canada. "His vital work is making a difference in the lives of all those living with and affected by HIV/AIDS in Canada and around the world."
The Prix Galien is the most prestigious award in the field of Canadian pharmaceutical research and innovation. The Prix Galien Canada Research Award recognizes the work of a researcher who has made a significant contribution to the diagnosis, prevention, or treatment of disease.
For additional information and registration, please visit the Centre's website at www.cfenet.ubc.ca/ and follow the link on the homepage.
Dr. Montaner received the Prix Galien at the Ninth Annual Canadian Health Research Awards, held November 16 in Ottawa. Dignitaries in attendance included Governor General David Johnston and Minister of Health Leona Aglukkaq.
###
For additional information or to request an interview, please contact:

Ian Noble
Edelman (on behalf of the B.C. Centre for Excellence in HIV/AIDS)
T 604-623-3007 ext. 300
ian.noble@edelman.com

"Reproduced with permission - BC Centre for Excellence in HIV/AIDS"
BC Centre for Excellence in HIV/AIDS