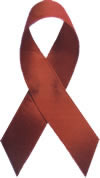 Farha Foundation's AIDS Walk Exceeds Expectations
More than 10,000 walkers raise more than $352,000
MONTREAL, QUEBEC--(Marketwire - Sept. 21, 2008) - Walking for those living with AIDS, for those who have died of AIDS, and for a future without AIDS, more than 10,000 participants took part today in CA MARCHE, the Farha Foundation's annual AIDS walk. Calling on the citizens of Quebec, politicians and celebrities alike, the 16th annual walk raised over $352,000.
"I cannot begin to thank the thousands of people who gave their time, their energy and their money in support of this amazing event," said Evelyn Farha, Honourary President of the Foundation. "I am so pleased with the results and the outpouring of support this year. It is my hope that we have raised enough awareness today to stop at least one person from being infected with HIV."
Montreal businessman Ron Farha founded the Farha Foundation in 1992, having been diagnosed with AIDS a few years earlier. Ron's experience with the disease alerted him to the lack of financial, medical and emotional support available to people living with HIV and AIDS. Thanks to the help of corporate sponsors every dollar that was raised by CA MARCHE walkers this year will be distributed to 42 Quebec HIV-AIDS organizations supported by the Foundation.
"When my son Ron died of AIDS, he asked that we continue his Foundation, believing that it would be only a few years until a cure was found," said Evelyn Farha. "Sixteen years later, there remains no cure for HIV-AIDS, but with all the love and commitment shown here today, I know this terrible disease can and will be beaten."
Donations for CA MARCHE will be accepted until December 1, 2008. Please visit www.camarche.ca
Many thanks to our sponsors - Lead sponsor: Molson; Major Sponsor: Investors Group; Platinum Sponsors: City of Montreal, BMS Virology, Merck Frosst , Pfizer, CTV; Gold sponsors: Gilead, Ici, Mirror, 24 heures, Q92 FM, 98.5 FM, Corus Quebec, Thera Technologies; Silver sponsor: fugues; and Bronze sponsors: Tibotec, Metro Media Plus, Urban Visions, Zenergy Communications, Equinox Graphiques, Warner Bros.
-30-
About CA MARCHE

CA MARCHE is a 7 km fundraising and awareness walk held annually by the Farha Foundation since 1993. CA MARCHE is the single largest AIDS fundraising event in Quebec, and is the most important event for the Farha Foundation and its 42 partner organizations.
About the Farha Foundation

The Farha Foundation is Quebec's leading AIDS fundraising organization, committed to help men, women and children living with HIV and AIDS. The events organized by the Farha Foundation also serve to sensitize the population to the AIDS epidemic. Since 1992, the Farha Foundation has distributed over $7.3 million to some 70 AIDS organizations throughout Quebec providing care and services (housing, medication, food, palliative care, counselling, homecare, etc.) as well as AIDS prevention and education programs. A volunteer advisory committee screens which organizations the Foundation funds, and then follows up to ensure the funds are being put to the best possible use.
www.farha.qc.ca
For more information, please contact

Farha Foundation
Linda Farha
President
514-963-4034
l.farha@farha.qc.ca

or

Zenergy Communications
Rob Jeanveau
1-866-440-4034
rob@zenergycom.com