Company leader finds fun way to stimulate giving this holiday season
Vancouver - (December 15, 2010) - The president of a local IT company has come up with a unique, and perhaps humiliating, way to raise money for charity this holiday season.

Habaņero Consulting Group President, Steven Fitzgerald, will sacrifice his precious locks for a good cause. Fitzgerald is raising money for the Dr. Peter AIDS Foundation by allowing Habañero staff, his friends and the general public to bid on whether he shaves his head (leaving only a red H on the back of his head, symbolizing the company name) or whether he dyes his hair bright red for the holidays. For more details on the auction, please visit: http://tinyurl.com/2ev44aq

Recently ranked in the top ten "Best Companies to Work for in BC" by BC Business magazine Habañero's commitment to giving back to the community is often cited by employees as one reason they like working for the company. To date, Fitzgerald has raised $2,520 for the Dr. AIDS Foundation and the "Dye it Bright Red" Camp has a commanding lead with $1,520 in bids. The auction closes at 9 a.m. on Friday December 17 th . Steven will receive his new coif at Red Square salon in Downtown Vancouver.
In addition to being the President of Habañero Consulting Group, Fitzgerald has also served on the Board of Directors for the Dr. Peter AIDS Foundation since 2007.

The Dr. Peter AIDS Foundation supports the Dr. Peter Centre, an AIDS health care organization in Vancouver's West End that provides a Day Health Program to 325 people living with HIV/AIDS and a 24-hour nursing care Residence for up to 40 people living with HIV/AIDS a year. The Dr. Peter Centre is recognized locally and globally for its innovative model of HIV/AIDS health care. For more information, please visit: www.drpeter.org

The funding will allow the Dr. Peter Centre's Day Health Program to extend its services to weekends. These services include: specialized nursing, HIV medication management, nutrient-dense meals, counseling services, art and music therapy, and a range of harm reduction services that include the provision of clean needles, methadone management and supervised injection services by registered nurses.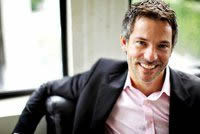 Available for Interview: Steven Fitzgerald, President of Habaņero Consulting Group and Dr. Peter AIDS Foundation Board Member

###

For more information,
Kris Anderson
Habaņero Consulting Group
T: 604.709.6201 ext. 144
C: 604.761.5369
E: kanderson@habaneros.com

Patrick McDougall
Dr. Peter AIDS Foundation
T: 604-331-5081
C: 778-689-8448
E: pmcdougall@drpeter.org

Joy Weland
Peak Communicators Ltd.
#403-1155 Robson Street
Vancouver, BC V6E 1B5
T: (604) 689-5559
www.peakco.com

visit www.drpeter.org or contact:
Kurt Heinrich | Peak Communicators | T:604-689-5559 | M:604-374-7057| kheinrich@peakco.com



"Reproduced with permission - Dr. Peter AIDS Foundation "

Dr.Peter AIDS Foundation