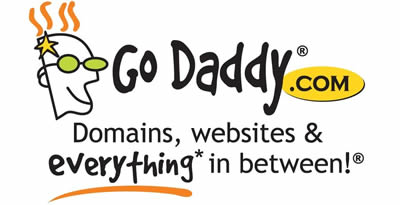 GO DADDY CARES SETS COMPANY RECORD FOR PHILANTHROPY
World's Largest Web Hosting Company Breaks Its Own Charitable Donations Record
SCOTTSDALE, Ariz. (May 19, 2011) - It's only the month of May and Go Daddy has already donated more money to charities in 2011 than it did in all of last year. Go Daddy Cares, the philanthropic division for the world's largest Web hosting provider and domain name registrar , surpassed the $4.2 million dollar mark at last weekend's Make-A-Wish Ball in Scottsdale. Last year, Go Daddy Cares donated a total of $3.4 million to various causes around the world.
"We believe it is our duty to make a difference in our community and we have fun doing it," said Go Daddy CEO and Founder Bob Parsons. "Go Daddy has always stepped up to help those less fortunate ... and as Go Daddy grows more successful, our donations get bigger and bigger too. We hope other companies will be inspired to step up and share the wealth. It's just the right thing to do."
Go Daddy is based in Ariz. and also has facilities in Asia, Europe and Canada, as well as Iowa, Colorado and Washington, D.C. The company has grown to serve more than nine million customers worldwide, in large part because of its industry-best customer service.
"We serve our customers and our communities," said Go Daddy Vice President of Corporate Events and Community Outreach Renee Parsons. "This year, we have been focused on helping primarily women and children in need of education and healthcare. I can tell you every penny counts."
Go Daddy is currently offering customers a chance to make a difference by donating a few cents each time they make a purchase. The "Round Up for Charity" initiative is Go Daddy's online fund-raising drive that allows customers to round up their purchase amount to the nearest dollar. Right now, the spare change is going to a Florida organization called Hope for Haiti. So far, customers have kicked in more than $25,000. During a recent humanitarian mission to the earthquake ravaged country of Haiti, the outspoken Go Daddy CEO announced Go Daddy will match every customer donation made in the "Round Up," bringing the total to date to $50,000, which will be added to the more than $1 million already given to Hope for Haiti.
Go Daddy Cares has a history of delivering much needed help to people all around the globe. Over the years, Go Daddy has helped hurricane victims in New Orleans, flood victims in Iowa and Tennessee, tsunami victims in Indonesia as well as domestic violence victims and AIDS patients in Ariz. For a look at the wide variety of Go Daddy charities and to see how you can help, visit www.GoDaddyCares.com.
Follow & Friend Go Daddy on Twitter & Facebook .
About The Go Daddy Group, Inc.
Go Daddy is a leading provider of services that enable individuals and businesses to establish, maintain and evolve an online presence. Go Daddy provides a variety of domain name registration plans and website design and hosting packages, as well as a broad array of on-demand services. These include products such as SSL Certificates, Domains by Proxy private registration, ecommerce website hosting, blog templates and blog software, podcast packages and online photo hosting. The Go Daddy Group has more than 48 million domain names under management. Go Daddy registers, renews or transfers more than one domain name every second of every day. GoDaddy.com is the world's largest web hosting provider and is the world's No. 1 domain name registrar according to Name Intelligence, Inc. In 2010, The Go Daddy Group registered more than one-third of all new domain names created in the top six generic top-level domains, or gTLDs, including .com, .net, .org, .info, .biz and .mobi.
- The Go Daddy Group - Copyright © 2011 GoDaddy.com, Inc. All Rights Reserved.
Contact:
Stephanie Bracken/PR Specialist
480.505.8800 x4451
PR@GoDaddy.com