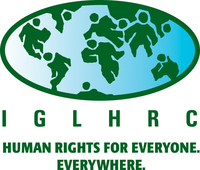 Young Honduran LGBT Activist Murdered in Wave of Violence and Impunity
(December 17, 2009) On December 13, Walter Tróchez, a 27 year-old gay rights activist and member of the National Front of Resistance Against the Coup d'Etat, was shot in a drive-by attack by unknown assailants. He died several hours later in a hospital in Tegucigalpa, Honduras. According to Honduran NGOs Red Lesbica Cattrachas and Feministas en Resistencia, his is the sixteenth known murder in the Honduran lesbian, gay, bisexual and transgender (LGBT) community since the military coup on June 28, 2009. Since the ouster of the country's democratically elected government, a climate of impunity has enabled systematic acts of transphobic and homophobic violence. Nobody has been brought to justice for any of these crimes, many of which were committed publicly. More deaths of LGBT people have likely gone unreported.
The human rights of people in all sectors of Honduran society are being systematically violated as the direct result of the military coup. However, the accelerated rate at which LGBT people have been killed in the last five months suggests a targeted pattern of violence.
Those killed since the coup include:
1 Vicky Hernández Castillo, transgender, June 29, 2009
2 Valeria, (Darwin Joya), transgender, June 30, 2009
3 Martina Jackson (Martín Jackson), transgender, June 30, 2009
4 Fabio Adalberto Aguilera Zamora, gay, July 4, 2009
5 Héctor Emilio Maradiaga Snaider, gay, August 9, 2009
6 Michelle Torres, (Milton Torres), transgender, August 30, 2009
7 Enrique Andrés García Nolasco, gay, September 2, 2009
8 Jorge Samuel Miranda Mata (Salome), transgender, September 20, 2009
9 Carlos Reynieri Salmerón (Sadya), transgender, September 20, 2009
10 Marión Lanza, transgender, October 9, 2009
11 Montserrat Maradiaga (Elder Noe Maradiaga), transgender, October 10, 2009
12 Juan Carlos Zelaya, transgender, October 26, 2009
13 Rigoberto Wilson Carrasco, transgender, November 2, 2009
14 José Luís Salandía, gay, November 2, 2009
15 Anonymous man, gay, November 4, 2009
16 Walter Tróchez, gay, December 13, 2009
The work of Walter Tróchez, the most recent victim of this violence, included dissemination of information about human rights in Honduras. As an LGBT activist, Tróchez also reported on the human rights of LGBT people during the coup, and advocated for HIV/AIDS prevention and combating religious fundamentalism.
Like others in Honduras, Tróchez faced significant abuse for his political and human rights activism and his sexual orientation, which escalated after the coup. On July 20, 2009, he was detained by authorities for participating in a peaceful, sit-down protest across from the Congress of the Republic. During his detention, he was brutally beaten and denigrated because of his sexual orientation. Then, on December 4, Tróchez was kidnapped and beaten by four masked men who came in a gray pickup truck without license plates, suspected by activists to come from the police investigative unit (DNIC). He managed to escape and file a complaint to national and international authorities just days before he was murdered.
Three days before the murder, on December 10, 2009-Human Rights Day-Honduran LGBT human rights defender Indyra Mendoza spoke to State and civil society representatives at the United Nations in New York. Mendoza warned that the situation of LGBT people in Honduras is dire, calling for "states free of discrimination for sexual orientation and gender identity [and] free from impunity" and challenging religious organizations' roles in supporting the coup.
The International Gay and Lesbian Human Rights Commission (IGLHRC) stands in solidarity and sorrow with the family and friends of Walter Tróchez, as well as those of everyone killed in these bloody months. The international community must support the courageous activists continuing to defend human rights and LGBT people in Honduras.
All people have the rights to life, security, and freedom from discrimination regardless of their sexual orientation, gender identity, or political beliefs. IGLHRC condemns the systemic persecution and murder of LGBT people and human rights defenders in Honduras and calls for an end to the impunity that allows this violence and oppression to thrive.
###
Contact:

Marcelo Ferreyra, (54) 11-4665-7527, mferreyra@iglhrc.org (Spanish, English)


==========================================
The International Gay and Lesbian Human Rights Commission (IGLHRC) is a leading human rights organization solely devoted to improving the rights of people around the world who are targeted for imprisonment, abuse or death because of their sexuality, gender identity or HIV/AIDS status. IGLHRC addresses human rights violations by partnering with and supporting activists in countries around the world, monitoring and documenting human rights abuses, engaging offending governments, and educating international human rights officials. A non-profit, non-governmental organization, IGLHRC is based in New York, with offices in Cape Town and Buenos Aires. Visit http://www.iglhrc.org for more information
The Mission of the International Gay and Lesbian Human Rights Commission is to secure the full enjoyment of human rights of all people and communities subject to discrimination or abuse on the basis of sexual orientation or expression, gender identity or expression and/or HIV status.
Reproduced with permission - "INTERNATIONAL GAY AND LESBIAN HUMAN RIGHTS COMMISSION (IGLHRC)"
INTERNATIONAL GAY AND LESBIAN HUMAN RIGHTS COMMISSION (IGLHRC)