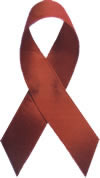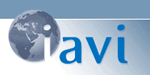 Japan Contributes $10 Million for AIDS Vaccine Development
New York, June 28, 2010 - The International AIDS Vaccine Initiative (IAVI) announced today that the Government of Japan pledged a US$10 million grant to support AIDS vaccine research and development over the next five years. The grant, which will be channeled through a newly established World Bank trust fund, is the first of its kind from the Japanese government to IAVI.
"We are extremely grateful to Japan for its generous contribution to AIDS vaccine research and development, and also to the World Bank for its untiring support to IAVI and the fight against HIV/AIDS," said Seth Berkley, President and CEO of IAVI. "Japan has been a leader in the fight against infectious diseases and has the scientific capacity to help advance research for one of the toughest public health challenges we face today, the control and ultimate elimination of HIV/AIDS," Berkley added.
With funds from Japan, IAVI, in collaboration with its Japanese partners, will continue to advance an AIDS vaccine candidate that is constructed using a paramyxovirus known as the Sendai virus. Viral vectors based on the Sendai family have the potential to elicit a durable and highly-targeted immune response in mucosal tissues, where HIV often establishes infection before it amplifies and spreads.
"We are pleased to continue working with the Japanese government and IAVI to support research on a vaccine to bring an end to the AIDS pandemic, which has not only inflicted a widespread human tragedy but has also robbed countries of their productive citizens and workers and caused serious economic loss," said Tamar Manuelyan Atinc, Vice President of Human Development at the World Bank-a founding partner at the launch of IAVI in 1996, which has provided financial support to IAVI since 1998. "This new agreement signifies an excellent achievement during these difficult times in the global economy."
IAVI has been working with Japan since 2001 to mobilize scientific, political and financial resources to support AIDS vaccine development. This has led to a collaborative development of a Sendai virus vector-based AIDS vaccine candidate, which is expected to enter Phase I testing in humans in two to three years.
The need for an AIDS vaccine remains urgent, with the epidemic contributing to reversals in health, food security, education and other measures of prosperity and stability. Approximately 7,400 people become newly infected with HIV each day. The pandemic is outpacing current treatment and prevention efforts. For every two people put on treatment, five new HIV infections occur. A vaccine offers the best hope of ending the AIDS pandemic and improving millions of lives around the world.
"Japan applauds IAVI for its dedication to developing a vaccine against a disease that continues to kill nearly two million people each year," said Toru Shikibu, Executive Director for Japan at the World Bank, representing the Government of Japan.
###
About IAVI
The International AIDS Vaccine Initiative (IAVI) is a global not-for-profit organization whose mission is to ensure the development of safe, effective, accessible, preventive HIV vaccines for use throughout the world. Founded in 1996 and operational in 25 countries, IAVI and its network of collaborators research and develop vaccine candidates. IAVI was founded with the generous support of the Alfred P. Sloan Foundation, The Rockefeller Foundation, The Starr Foundation, and Until There's A Cure Foundation. Other major supporters include the Bill & Melinda Gates Foundation, the Foundation for the National Institutes of Health, The John D. Evans Foundation, The New York Community Trust, the James B. Pendleton Charitable Trust; the Governments of Canada, Denmark, India, Ireland, Japan, The Netherlands, Norway, Spain, Sweden, the United Kingdom, and the United States, the Basque Autonomous Government (Spain), the European Union as well as the National Institute of Allergy and Infectious Diseases and The City of New York, Economic Development Corporation; multilateral organizations such as The World Bank and The OPEC Fund for International Development; corporate donors including BD (Becton, Dickinson & Co.), Bristol-Myers Squibb, Continental Airlines, Google Inc., Pfizer Inc, and Thermo Fisher Scientific Inc.; leading AIDS charities such as Broadway Cares/Equity Fights AIDS; and many generous individuals from around the world. For more information, see www.iavi.org.


Contacts:
Rachel Steinhardt
Senior Director, Global Communications
International AIDS Vaccine Initiative
+1-212-847-1045
rsteinhardt@iavi.org