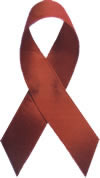 Kenya: Aids Patients Reject ARVs, Die After Loliondo Visit
July 6, 2011 - Some Kenyans living with Aids have died after they persistently refused to take anti-retroviral drugs believing a concoction they drank in Loliondo in Tanzania had healed them, the government has said. National Aids Control Council yesterday confirmed that ARV centres across the country have reported cases of patients defaulting on treatment.
NACC now fears cases of drug resistance could increase, eroding the gains already made in the fight against HIV. "Many people are dying.
Read more...