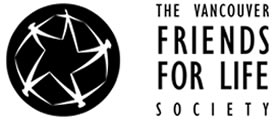 MEDITATE FOR LIFE
~ An Experience in Practicing Compassion & Cultivating Peace of Mind ~
Sunday, September 18th, 2011 in VanDusen Botanical Garden
June 16, 2011- A one-day mindfulness/vipassana retreat blending sitting, walking, forgiveness and lovingkindness meditation, in the serenity and silence of VanDusen Botanical Garden.
Meditation sessions will be 30 minutes interspersed with 15 minute pauses for walking, stretching, refreshing the body. Accomodations will be made for differing levels of experience and for mobility needs. All pauses and one hour lunch will be enjoyed in mindful silence.
Space is limited, so early registration is encouraged.
$50 early-bird registration before June 30th
$60 after June 30th
All proceeds benefit the Vancouver Friends For Life Society , which provides complimentary meditation and other holistic health therapies to individuals with serious and end-of-life health conditions.
If you have questions or would like to request special assistance, please contact Craig Matsu-Pissot at craig@friendsforlife.ca.
###
About The Vancouver Friends For Life Society
The Vancouver Friends For Life Society serves as a catalyst to enhance the wellness of individuals living with a life threatening illness by providing complementary and alternative health and support services.

Friends For Life was incorporated in 1993 as a not-for-profit society under British Columbia's Society Act. Friends For Life was started to meet the needs of people confronting the challenges of the 1990s HIV/ AIDS epidemic. Today, Friends For Life provides services to persons with any life-threatening illness including cancer and Hepatitis C.

In 1995 Friends For Life opened the Diamond Centre For Living, North America's only comprehensive wellness centre offering programs and services in a drop-in facility, free-of-charge, to people with life-threatening illness.
www.friendsforlife.ca
About VanDusen Botanical Garden
This spectacular 22-hectare (55-acre) garden in the heart of Vancouver has matured into a botanical garden of international stature since opening to the public in 1975. The mild Vancouver climate allows the cultivation of an outstanding plant collection which is a delight any time of the year. VanDusen's collection includes 11,500 accessioned plants representing more than 7,300 taxa (plant families) and 255,000 individual plants from around the world. Our plant collections represent ecosystems that range from tropical South Africa, to the Himalayas, to the South America and the Mediterranean, across Canada's Boreal forests and Great Plains to plants native to our own Pacific Northwest.
www.vandusengarden.org/

"Reproduced with permission - The Friends For Life Society"
The Friends For Life Society