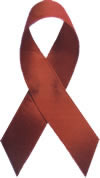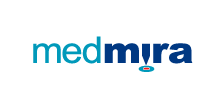 MedMira Wins Government Tender in Russia
Further Establishes Niche for Multiplo 3-in-1 Test
HALIFAX, Dec. 6, 2007 - MedMira Inc., ("MedMira") (TSX Venture: MIR, NASDAQ: MMIRF), a global market leader in premium rapid diagnostic solutions, announced today that it has won an official government tender in the Republic of Tatarsan with its Multiplo(TM) Rapid HBV/HIV/HCV Antibody Test (Multiplo HBV/HIV/HCV). This success is the first in the Company's drive to penetrate the government tender market in the Russian Federation and former CIS states with its unique 3-in-1 test. This achievement is a direct result of the ongoing efforts of its Russian distributor and the World Trade Center in Koeln, Germany.
"Our Multiplo(TM) Rapid HBV/HIV/HCV Antibody Test is the world's only rapid test that can simultaneously detect markers to more than one disease, with instant results. Therefore, our product has no true competitors in the global diagnostic market," said Hermes Chan, President and CEO, MedMira. "This leading edge comes from the truly unique capability of our recently patented Multiplo(TM) flow-through technology platform, which can be adapted to detect just about any disease or condition.
Chan continued, "Our success in Russia is the first step in the full realization of our current and future Multiplo(TM) product lines, and the expansion of this product offering into the private sector market both in the Russian Federation and globally."
First introduced at XVI International AIDS Conference in Toronto, Ontario, in August 2006, the MultiploTM product line includes a suite of rapid diagnostic tests for the simultaneous detection of more than one disease marker.
The Republic of Tatarstan is situated in the center of the Russian Federation on the East-European Plain at the confluence of the two greatest rivers - the Volga and the Kama. One of the most economically developed republics of the Russian Federation, the Republic of Tatarstan is located in the centre of the largest industrial region of the Russian Federation, at the intersection of most important highways, connecting East and West, North and South of the country. The Republic of Tatarstan boasts a wealth of natural resources, including crude oil, land, and water resources, powerful and diversified industry, high intellectual potential and qualified labour. In a total population of approximately 4 million, representatives of over 70 nationalities reside in the Republic of Tatarstan, with Tatars and Russians being the most numerous.
-30-
About MedMira
MedMira is a leading developer and manufacturer of flow-through rapid diagnostics. The company's tests provide hospitals, labs, clinics and individuals around the world with reliable, rapid diagnosis for diseases such as HIV and hepatitis C in just three minutes. The company's tests are sold under the RevealŽ, MiraWellŽ, MiraCareT and MultiploT brands in global markets. MedMira's rapid HIV test is the only one in the world to achieve regulatory approvals in Canada, the United States, China and the European Union.

In January 2006, MedMira launched the Maple Biosciences division to develop and commercialize diagnostic instruments based on two revolutionary biosensor-based technology platforms. The solutions developed by Maple Biosciences will enable routine laboratory tests to be performed in a matter of minutes, increasing laboratory automation, streamlining the diagnosis of multiple conditions and diseases and positioning MedMira to be a leading participant in the emerging fields of personalized medicine and molecular diagnostics. For more information visit .
MedMira's corporate offices and manufacturing facilities are located in Halifax, Nova Scotia, Canada with a representative office in China. Maples Biosciences' labs are located in Toronto, Ontario. For more information visit MedMira's website at .
This news release contains forward-looking statements, which involve risk and uncertainties and reflect the company's current expectation regarding future events. Actual events could materially differ from those projected herein and depend on a number of factors including, but not limited to, changing market conditions, successful and timely completion of clinical studies, uncertainties related to the regulatory approval process, establishment of corporate alliances and other risks detailed from time to time in the company quarterly filings.

The TSX Venture Exchange has not reviewed and does not accept responsibility for the adequacy or accuracy of this statement.
Contacts:Dr. James Smith, Investor Relations & Corporate Affairs
Tel: 902-450-1588
E-mail: ir@medmira.com ir@medmira.com
"Reproduced with permission - MedMira"
MedMira