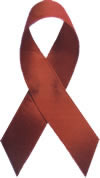 Medical Male Circumcision as HIV Prevention - The Case for Aggressive Scale Up
December 7, 2010 - WASHINGTON - Leading infectious diseases scientists in global health released a new issue brief today discussing the benefits of medical male circumcision (MC) - a one-time, cost effective intervention already proven to reduce a man's chance of acquiring HIV through vaginal sex by up to 60 percent. The report, entitled " Medical Male Circumcision as HIV Prevention, Follow the Evidence: The case for aggressive scale up ," discusses the case for scaling up MC in countries with high HIV prevalence and low rates of MC, with a predominantly heterosexual epidemic.
"This monograph discusses best practices and highlights some of the recent successes in enhancing access to MC," said Kenneth H. Mayer, MD, Director of the Brown University AIDS Program and co-chair of the Center for Global Health Policy's Scientific Advisory Committee. "MC is the first biomedical intervention with demonstrated efficacy for HIV prevention, but making it accessible to populations where the epidemic is expanding has proven to be challenging."
Scientific advancements in HIV prevention have gained the focus of many in the past several months; most recently with the announcement of positive results from the CAPRISA and iPrEx clinical trials, which explore different methods of administering antiretroviral drugs in HIV-negative persons to prevent the spread of the disease, known as pre-exposure prophylaxis or PrEP. But while PrEP and other prevention methods such as condoms rely on the user's consistent adherence to proper usage and/or dosage instructions, MC is a proven one-time, low-cost intervention that can save millions of lives and significant resources if fully implemented. Moreover, while other promising interventions require further research, medical male circumcision is ready to roll out now.
And the results could be dramatic. "We expect a drop in [HIV] prevalence," said U.S. Global AIDS Coordinator Eric Goosby, MD. "It will look like a vaccine has entered the community."
Mathematical modeling predicts incredible reductions in HIV incidence over time, with scale and pace of implementation directly proportional to the impact. In Zimbabwe, by scaling up medical MC to 80 percent of the male population in five years, the country could see a decrease in HIV incidence of 42 percent by 2025, averting nearly 800,000 new infections. A similar five-year scale up in South Africa could reduce HIV incidence by 19 percent, and prevent more than 1.2 million new HIV infections by 2025.
These same mathematical models utilized by the U.S. Agency of International Development predict that scaling up MC to reach 80 percent of adult and newborn males in 14 African countries by 2015 could potentially avert more than 4 million adult HIV infections by 2025, and save $20.2 billion by 2025.
The issue brief is available on the Center for Global Health Policy website .
Dramatic MC Scale Up in Swaziland
Swaziland, a sub-Saharan African country with a population of 1 million, has an HIV prevalence of 26 percent, and as many as 200,000 people living with HIV.
With the help of the President's Emergency Plan for AIDS Relief (PEPFAR), Swaziland is engaging in a one-year, massive scale up of medical MC services, aiming to circumcise 80 percent of men 18 to 49 years of age, with an end goal of reaching approximately 150,000 HIV-negative men. The Accelerated Saturation Initiative includes funding for 20 or more mobile medical units that will travel to remote areas of the country to perform the surgery on-site. The government is planning to launch the program in January 2011, and mathematical modeling predicts that this initiative may prevent 88,000 new adult HIV infections, reducing the annual HIV incidence by approximately 75 percent, by 2025. One new HIV infection could be prevented for every 3 to 4 MCs performed.
The final savings in HIV care and treatment costs to the Swazi government would be approximately $650 million.
For more information, a hard copy of the brief or to schedule an interview with an expert on this issue, please contact Meredith Mazzotta at 703-740-4954 or mmazzotta@idsociety.org.
The Center for Global Health Policy, established by the Infectious Diseases Society of America's Education & Research Foundation and the HIV Medicine Association in 2008, supports and promotes U.S. efforts to combat HIV/AIDS and tuberculosis around the world. The Center provides scientific and policy information to U.S. policymakers, federal agencies, nongovernmental organizations and the news media, linking decision-makers to the latest evidence-based input and guidance from physician/scientists and other professionals from both developing and developed countries.
###
Contact:
Meredith Mazzotta, Senior Communications Officer
Center for Global Health Policy
703-740-4954 (office)
571-216-9942 (cell)
mmazzotta@idsociety.org