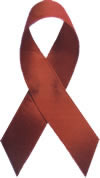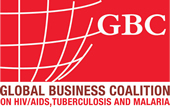 NYSE Euronext Engages in Fight Against Three of the Biggest Threats to Global Health, Security and Stability
New York, NY - April 30, 2008 - The Global Business Coalition on HIV/AIDS, Tuberculosis and Malaria announced today that NYSE Euronext, the world's largest exchange group and a world leader for listings, cash equity trading and the distribution of international market data, has joined the Coalition and its fight against the world's most lethal epidemics.
"NYSE Euronext is committed to finding ways to improve the lives of people on a global scale, and my colleagues and I take great pride in becoming a strategic partner with the Global Business Coalition to advance its critically important mission of battling HIV/AIDS, tuberculosis, and malaria throughout the world," said Duncan L. Niederauer, CEO, NYSE Euronext. "In many of the most needy and underdeveloped corners of the world, GBC's growing community of 200-plus corporate partners are working together to produce effective action and tangible results towards making people's lives better today and for generations to come. We encourage other corporations to join us."
"NYSE Euronext's outstanding global reputation and connections will be a major force in the fight against AIDS, TB and malaria," said John Tedstrom, GBC's Executive Director. "In key emerging markets, whose continued economic growth is increasingly threatened by these epidemics, NYSE Euronext is poised to provide essential leadership."
NYSE Euronext recently kicked off its involvement with GBC by co-hosting a World Malaria Day event with GBC and the UN Foundation on April 25 that focused on the importance of cross-sector collaboration to achieve the goal of eliminating malaria mortality by 2010.
The Coalition includes more than 220 companies that leverage the private sector's reach and know-how to keep HIV/AIDS, TB, and malaria on the global agenda. Through GBC, members share experience to support each other's actions in areas such as public awareness and improving access to health care, and many members participate in programs that coordinate action among various companies, governments, and local partners.
About NYSE Euronext

NYSE Euronext (NYX) operates the world's leading and most liquid exchange group, and seeks to provide the highest levels of quality, customer choice and innovation. Its family of exchanges, located in six countries, includes the New York Stock Exchange, the world's largest cash equities market; Euronext, the Eurozone's largest cash equities market; Liffe, Europe's leading derivatives exchange by value of trading; and NYSE Arca Options, one of the fastest growing U.S. options trading platforms. NYSE Euronext offers a diverse array of financial products and services for issuers, investors and financial institutions in cash equities, options and derivatives, ETFs, bonds, market data, and commercial technology solutions. NYSE Euronext's nearly 4,000 listed companies represent a combined $27.3 / €17.3 trillion in total global market capitalization (as of March 31, 2008), more than four times that of any other exchange group. NYSE Euronext's equity exchanges transact an average daily trading value of approximately $169.6 / €113.2 billion (as of March 31, 2008), which represents more than one-third of the world's cash equities trading. NYSE Euronext is part of the S&P 500 index and the only exchange operator in the S&P 100 index. For more information, please visit www.nyx.com.
About GBC

The Global Business Coalition on HIV/AIDS, Tuberculosis and Malaria (GBC) is a coalition of more than 220 companies united to keep the fight against HIV/AIDS, tuberculosis, and malaria a global priority. The Coalition's members share learnings from the front lines of the fight, and GBC provides tailored support so that companies can take an active role in defeating the pandemics. GBC also organizes collective actions among companies, and links the public and private sectors in ways that pool talents and resources. The official focal point of the private sector delegation to the Global Fund to Fight AIDS, Tuberculosis and Malaria, GBC maintains offices in New York, Paris, Johannesburg, Beijing, Geneva, Nairobi, Moscow, and Kyiv.

For more information about business action against global epidemics, visit: http://www.gbcimpact.org
###
Media Inquiries Please Contact:

David Stearns, GBC Media Relations Manager
Global Business Coalition on HIV/AIDS TB and Malaria
+1-212-584-1633 (direct line)
+1-646-361-8058 (mobile)
dstearns@gbcimpact.org

Judy Shaw, Senior Media Relations Specialist
NYSE Euronext
+1-212-656-4290
jshaw@nyx.com
"Reproduced with permission - Global Business Coalition on HIV/AIDS, Tuberculosis and Malaria (GBC)"
Global Business Coalition on HIV/AIDS, Tuberculosis and Malaria (GBC)